Stoke-on-Trent based cat subscription box company, Cat Hampurr, had a real treat in store for some big cats back in December as they visited Blackpool Zoo to help with the Zoo's enrichment program. The company is more used to entertaining cats of the domestic variety, but saw an opportunity to spread their feline friendly boxes further afield.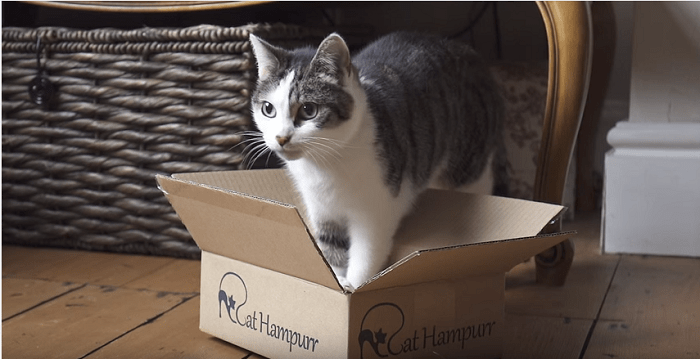 "We visit Blackpool Zoo a few times each year" said Cat Hampurr founder Kelly Copeland, "on our last visit we saw the enrichment program and there were boxes in with the big cats. They seemed to be having just as much fun as the little cats do with our Hampurrs and that's where the idea came from."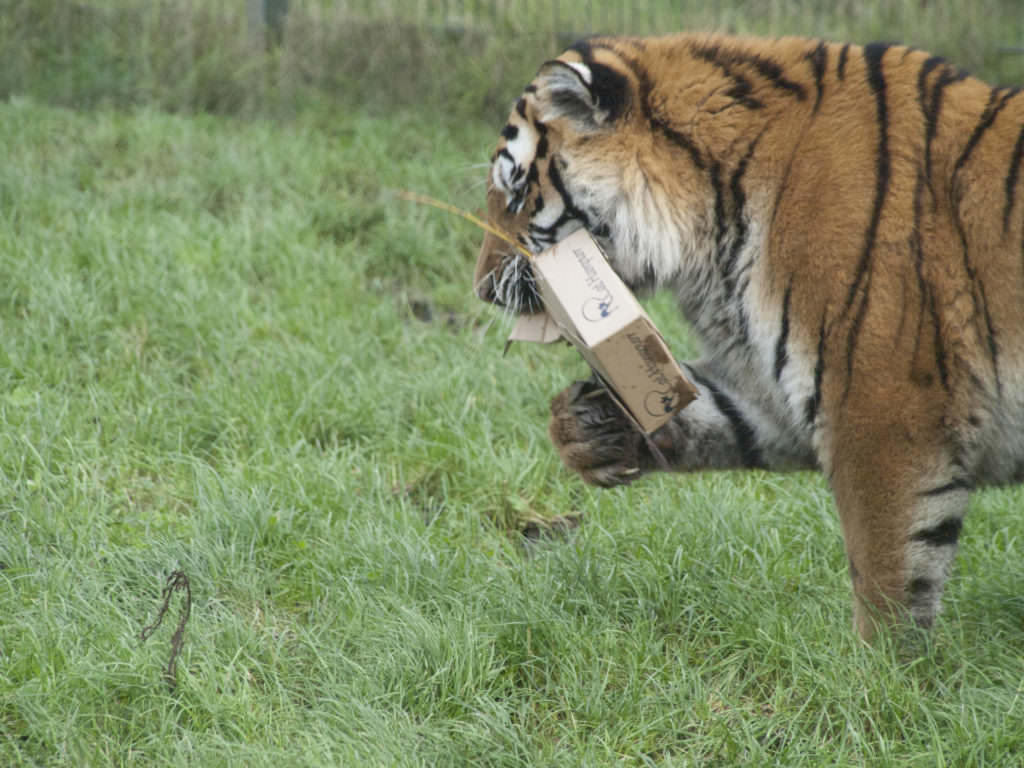 The company invested in a batch of branded "super-sized" Hampurrs and contacted their usual suppliers to get them in on the action.
"Everybody was really up for the idea, they sent over lots of really interesting textures, flavours and of course smells," added Copeland.
It wasn't just the big cats getting in on the action either; some of the regular sized "Hampurrs" went in with the inquisitive Meerkats too.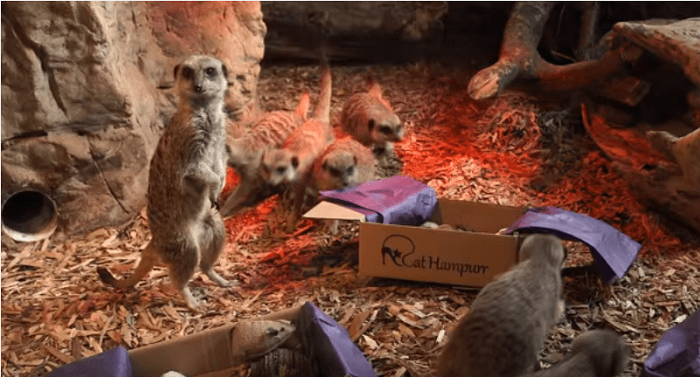 So who likes the boxes better? Watch the adorable video below and then cast your vote!
Big or small, these cats and their boxes are simply adorable! And how wonderful of this company to help enrich the lives of zoo cats (and some meerkats too!). Cast your vote on who had the most fun below.
Did you like this?