Update:
You may remember Andre from a few months back. Well, this senior sweetheart has finally found his forever home!
Congrats to Andre, and thanks to the HART of Maine rescue for taking care of him in the meantime.
Original Story:
Meet Andre!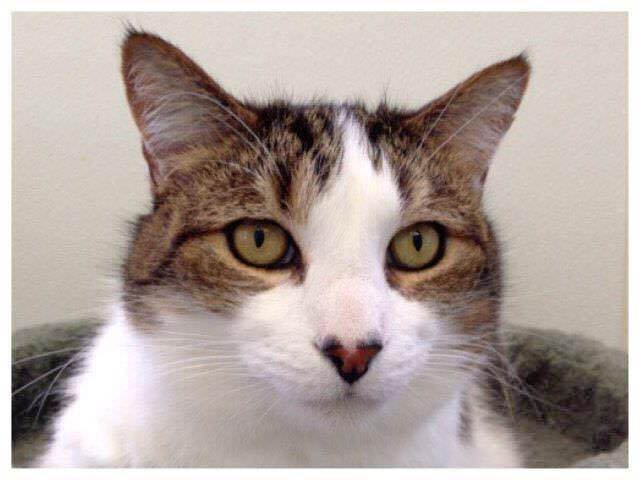 In his 10 years of life, this dapper gentleman was surrendered not once, but twice after thinking he'd finally found his forever home. Currently in the care of the Homeless Animal Rescue Team (HART) of Maine, Andre's last rejection hit him especially hard.
Andrea, the social media coordinator for the rescue, explained his backstory to iHeartCats:
"Originally surrendered in the spring of 2013, he was adopted for about 18 months only to be returned this January due to a landlord issue. He's seemed down in the dumps since then and we really want to get him a great home and make him smile."
As a mature kitty, Andre is independent and low-key. He'd make a wonderful companion for someone who'd love a snuggle buddy, and would be a homebody's best friend. (Plus, who could resist that heart-shaped nose?!)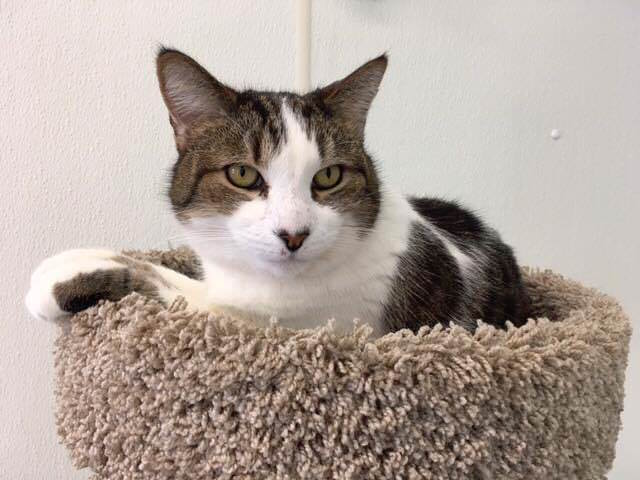 Andrea said:
"Andre is a great cat and he just needs to find a home where he will know he is loved. He doesn't demand your attention or require much hands-on petting, but he seems to be content just hanging out with you nearby. He'd be a super couch buddy for an evening in or [watching] sports on the weekends."
This kitty would prefer to be in a family without children but he wouldn't mind sharing his house with another feline if they're compatible. Andrea explained:
"Andre can be picky about his feline friends and while he tolerates cats who respect his personal space, he has been most successful with other big male cats who have the same laid-back personality."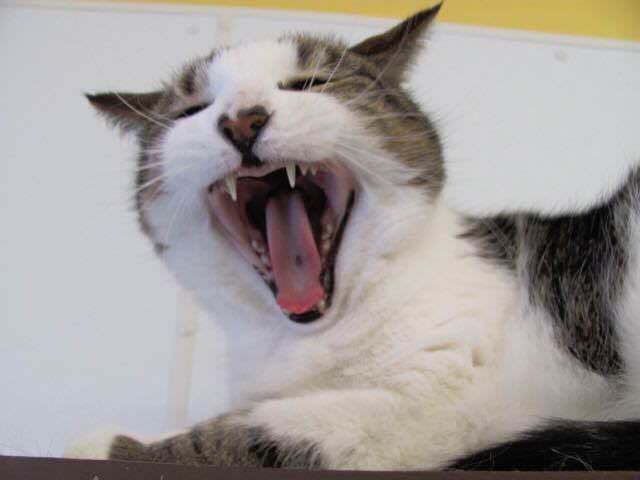 After all he's been through, Andre deserves to live out his golden years in peace, happiness, and security. He needs a home where he can settle in and stay forever… could that be with you?
Andre is located at HART of Maine, a no-kill rescue in Cumberland Center, Maine. Potential adopters from anywhere in the country are welcome to apply, but they're all required to meet the cats in person before being approved.
You can check out Andre's adoption profile by clicking here and fill out an adoption application here.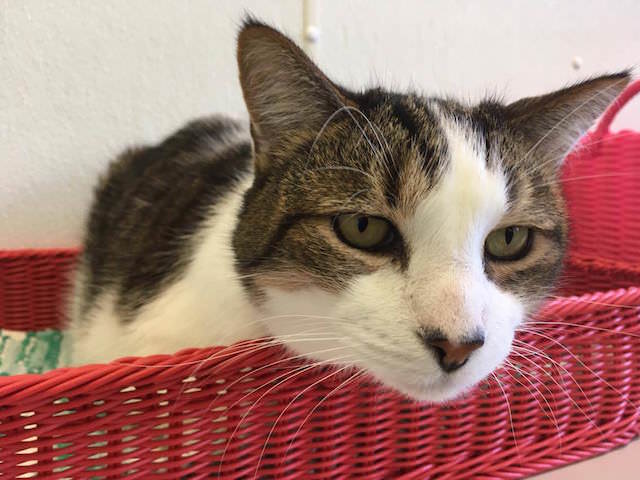 Share this story, and together, we can help find this senior sweetheart a home!