Reddit user TDX is a volunteer for the Australian rescue group Cat Cuddle Cafe Brisbane. About two years ago, he came across two ginger kittens cowering in the street.
At just 5 – 6 weeks old, the twin brothers were tiny, helpless and terrified. TDX managed to trap them and after a single afternoon of "forced cuddles," he had fallen in love with the feisty fluffballs he named Hunter and Zissou.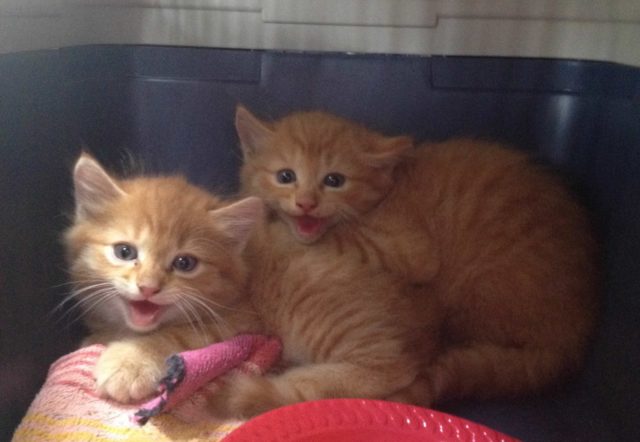 The boys went from feral scaredy cats to spoiled house kitties almost as quickly!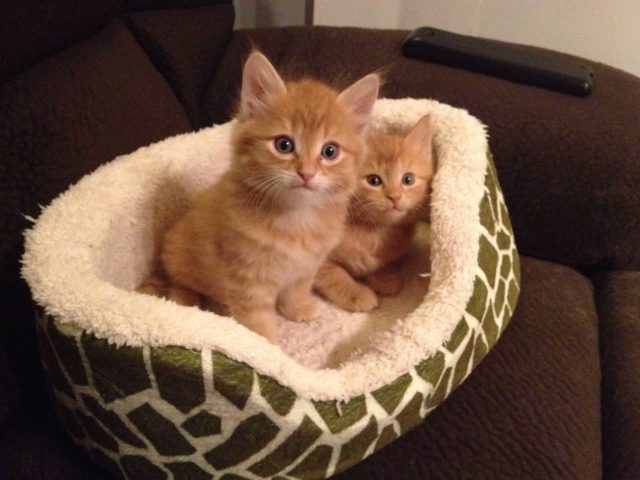 Hunter and Zissou were inseparable from the start. They may look almost identical, but TDX has learned to use their unique personalities to tell them apart.
"The big one is friendly, clumsy, and likes to stomp all over you in the mornings," he explained via Reddit. "The smaller one gets a bit slappy when new cats come into the house, but they're both very affectionate cats."
It wasn't long before TDX welcomed yet another semi-feral ginger boy into his home.
"The little guy (Jasper) at the back I trapped at a local cafe. He was very wild when I brought him home, but he has slowly become accustomed to house cat life over time – now he's the household's head bump champion!"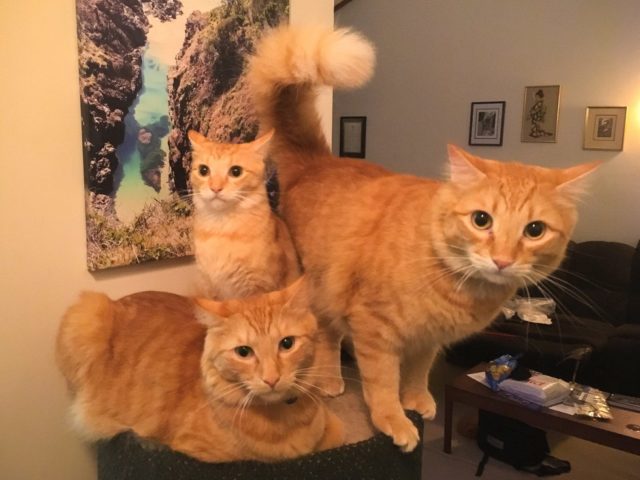 TDX has always loved animals, but it was saving Hunter and Zissou that really sparked his rescue efforts.
"These guys were the first cats I rescued, and in the two years since, I've trapped, desexed, tamed, and rehomed about 25 more – it's very rewarding."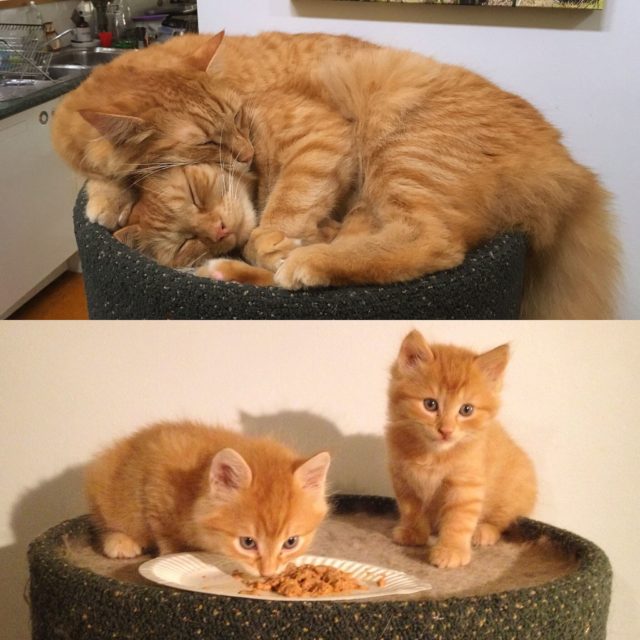 He prides himself on giving the stray "moggies" of Brisbane, Australia the second chance all cats deserve.
H/T to LoveMeow
All Images via Reddit/TDX