For a cat, if they are introduced to other species of animals from an early age they should have no problems getting along. Surprisingly enough, they may almost seem to take on characteristics of these animals. My rescue cat, Mr. Purple, was raised with our dog from the time he was a kitten, and I find him doing strange almost doglike behaviors that often leave me scratching my head.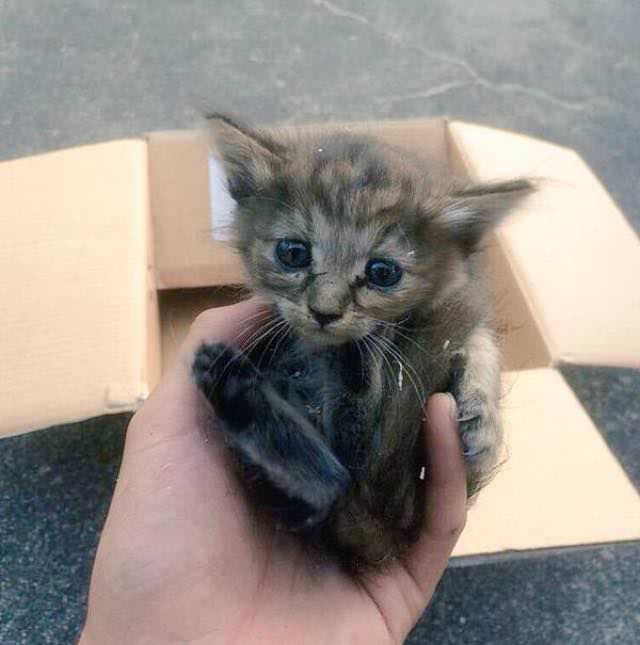 via Twitter
When a five month old kitten was found abandoned in Japan, she was brought in to live with a family who desperately wanted to nurse her back to health. This poor, sick kitten was in a very weakened condition, and the humans who found her were not even sure if she would make it. They didn't have any other cats in their home, but what they did have was 5 male ferrets. If you aren't familiar with ferrets, these are friendly little house pets that can be affectionate and sweet, but you wouldn't imagine a cat and a ferret getting along due to the cat's predatory instincts.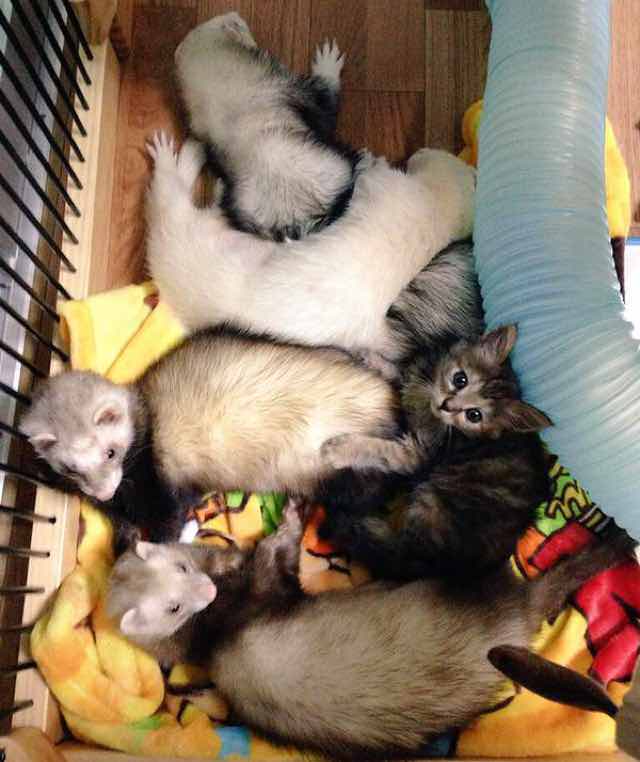 via Twitter
After introducing the ferret family one by one to their newest member of the family, Komari earned their trust and love–and the affection she craved! It just goes to show you that cats have the ability to adapt to their surroundings, and when you let them into your heart, they can be some of the kindest and gentlest creatures on the face of the earth! Just check out these sweet photos, you're going to love them!
Hanging in the hammock!
いやもう… バナナハンモックっていう 原型がなくなってるから。 そろそろデカなってることに気づいて? pic.twitter.com/3KjglZmxvU

— イタ坊 (@garo004giru) October 9, 2015
Grooming one of her big brothers:
ペロペロ… スヤァ ( ˘ω˘) pic.twitter.com/07qdro5KGJ

— イタ坊 (@garo004giru) October 8, 2015
Napping with her brothers:
ここは天国ですか(*´Д`) pic.twitter.com/yAWC791wtZ

— イタ坊 (@garo004giru) October 7, 2015
Feeding time!
うまうまっ pic.twitter.com/p4KLL44Xcb

— イタ坊 (@garo004giru) October 5, 2015
If you'd like to see more of Komari and her five ferret brothers (Garo, Giru, Shirasu, Jyamura, Banchou, and Komare), you can follow them on Twitter!