Have you ever really taken the time to gaze into your cat's magnificently intricate eyes? Whether they are blue, green, brown, or golden, each feline's irises have an entire world of swirling colors and flecks within them.
Tina Engstrøm Grytdal is a nurse by trade, but her true passion is photographing her three kitties, Zelda, Zonic, and Zorro. Her lens captures the unique beauty of each cat's eyes.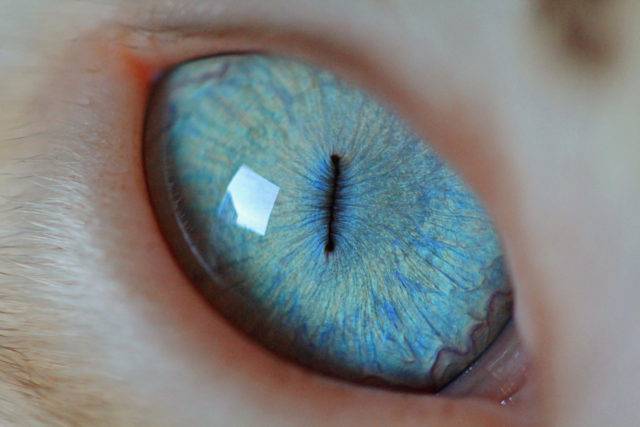 Grytdal specializes in macro photography, a technique involving extreme close-ups of small subjects like insects – or gorgeous cat eyes!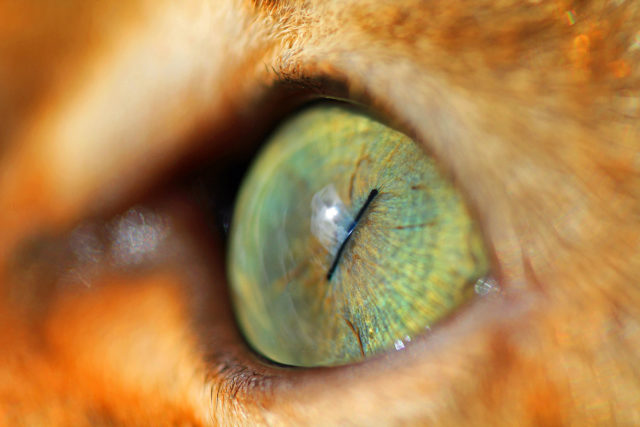 "Photography has been a hobby since I was a child, and my main hobby since I bought my first decent camera when I was 20 years old," Grytdal told iHeartCats. "I love to convey the small details in life, so macro photography has been my favorite."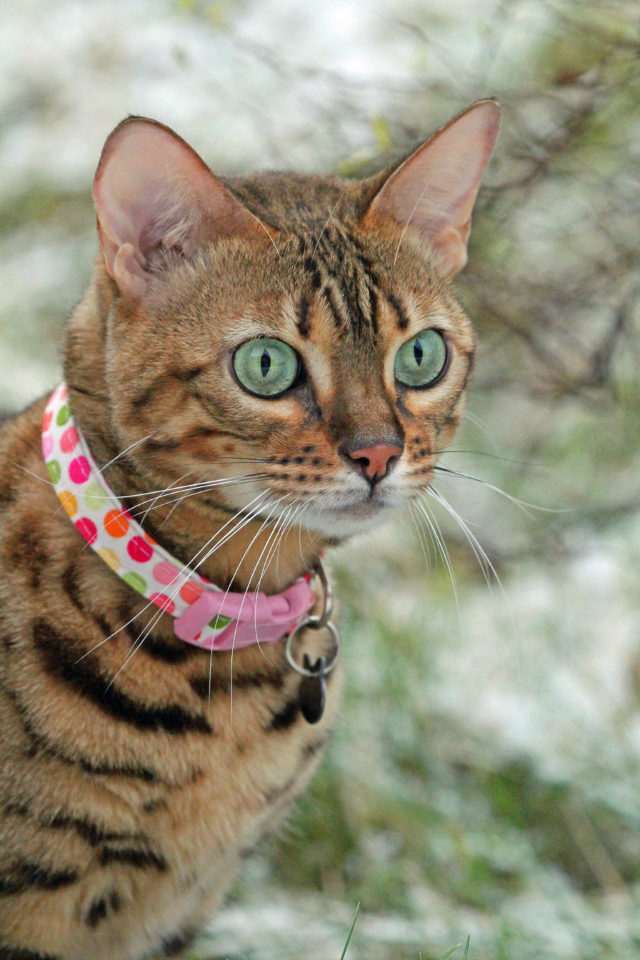 As you can imagine, photographing cats in such detail is no easy feat, so Grytdal has to get creative when it comes to capturing her incredible images.
"To photograph cats is hard work, because they are terrible at cooperating. So it's mostly based on good timing and a big bunch of luck!"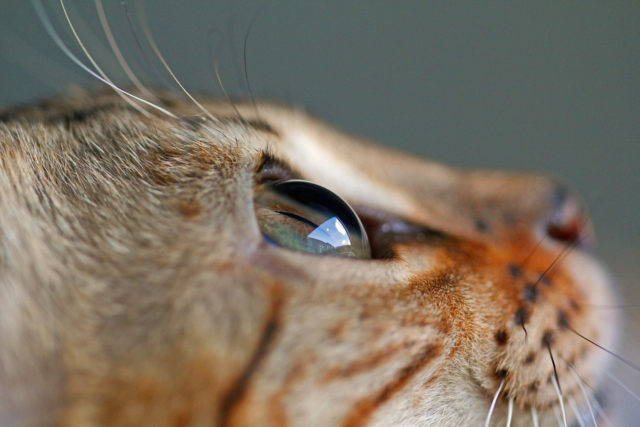 Zelda and Zonic are Bengal siblings, but although they are from the same litter, their personalities are quite different. Grytdal describes Zelda as patient, careful, endearing and playful. She is the most photogenic with her stunning green eyes.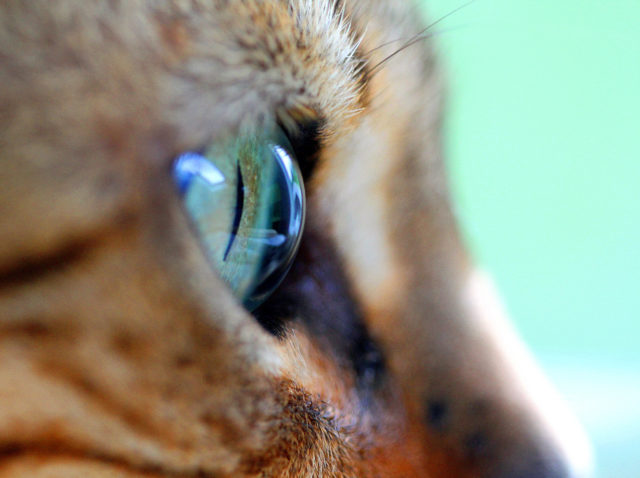 "Zelda loves to sit and have a look through the window, to look after birds or other animals so I simply sit by her side, and wait for her to find something outside to focus on, and when she does, she 'freezes' and I can capture her and her eyes," Grytdal said.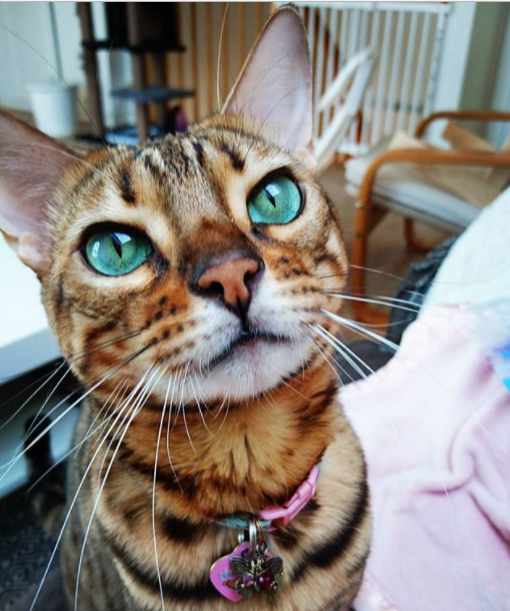 Zonic is a bit more challenging than his sister. He is a spotted snow Bengal with icy blue eyes.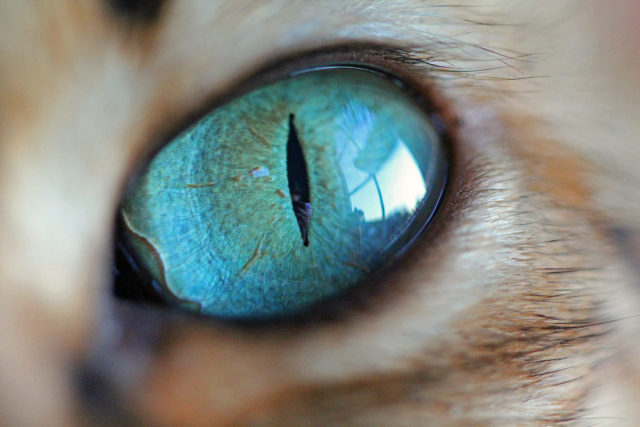 Grytdal says he is very independent as well as "vocal, loud, cuddly and social."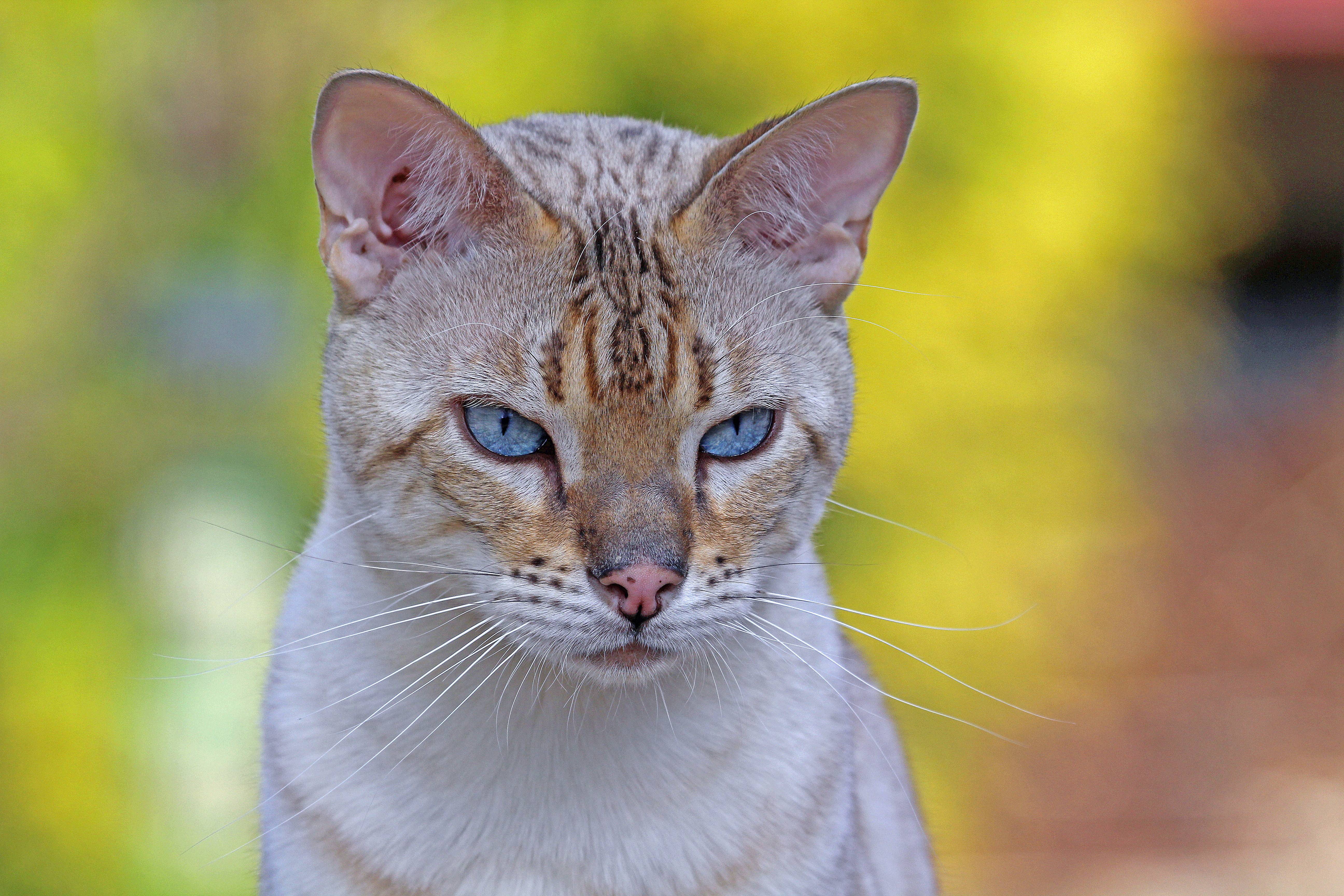 Finally, there is Zorro, a rescued black domestic longhair with "very special eyes".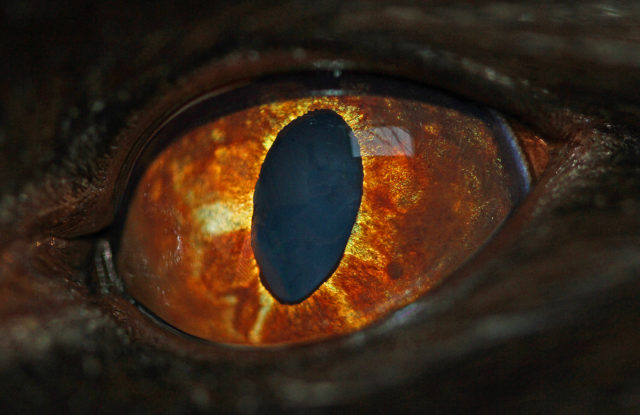 "He has one green eye and one brown, due to an eye condition," Grytdal said. "Zorro was born a street cat, before he was rescued by an animal shelter, and then adopted. He is extremely social, but also very independent."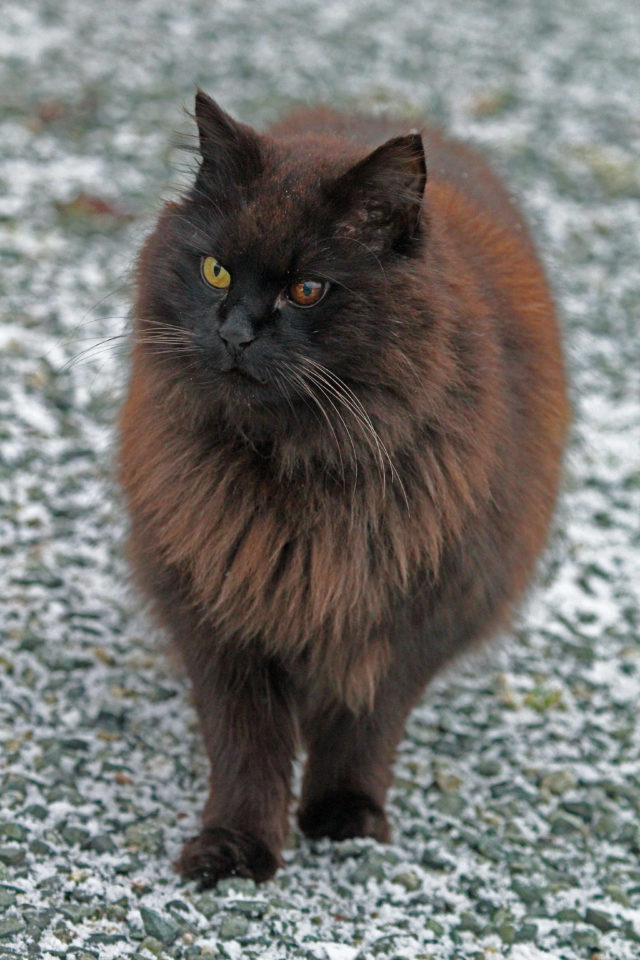 While her cat photos are our personal favorites, Grytdal does take on other subjects including nature and her three beautiful children. Check out her body of work on Instagram!
All Images via Tina Engstrøm Grytdal, Instagram/bengaltina