Hospital waiting rooms are a nerve-wracking place for most people who are trying to pass the time before they can see the doctor.
But do you think cuddling a cat would ease your anxiety a little?
At Whipps Cross Hospital in London, nervous patients can find comfort in a fluffy cat named Arthur. He lives in a home nearby, but loves to frequent the hospital to offer purrs and fluff to waiting patients.
Recently, Arthur seemed to take a liking to one couple in particular. Sophie Richman and her fiancé were sitting in the waiting room, and the kitty curled up on her lap–and wouldn't leave. Richman dubbed the fluffy feline Mr. Fuzzy.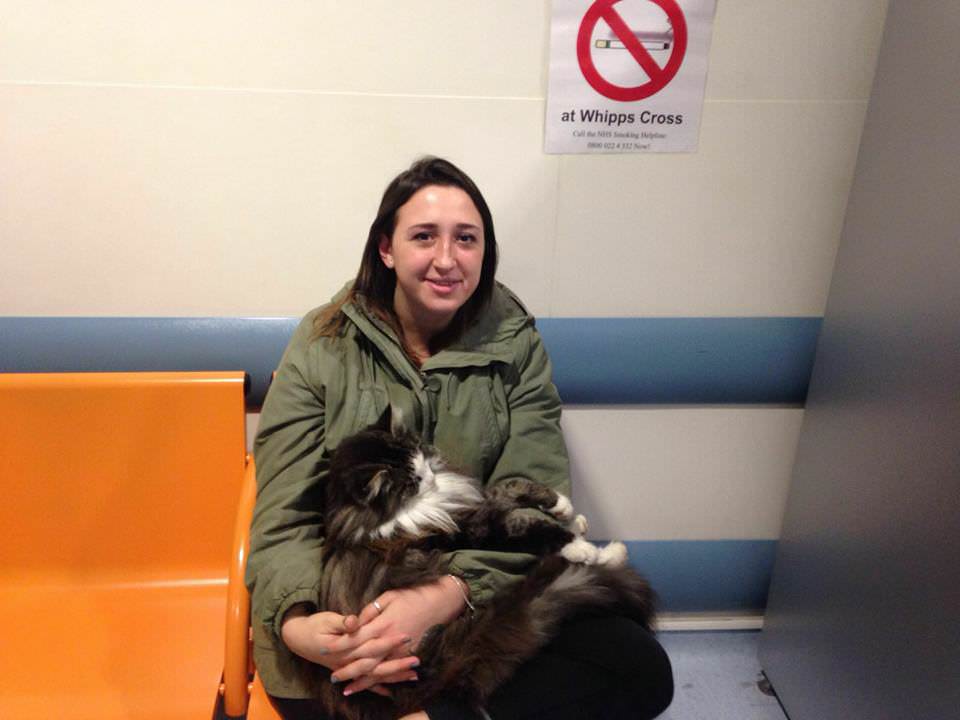 "I took him out once and he came back so a nurse tried taking him out again and eventually everyone gave up and I let him sit on my lap for 3 hours. Definitely made for interesting conversation with other patients (who all thought the cat was mine and I'd lost my mind)," Richman wrote on her Facebook page.
It seems that most hospital visitors love having Arthur around, as he provides a distraction from their distress.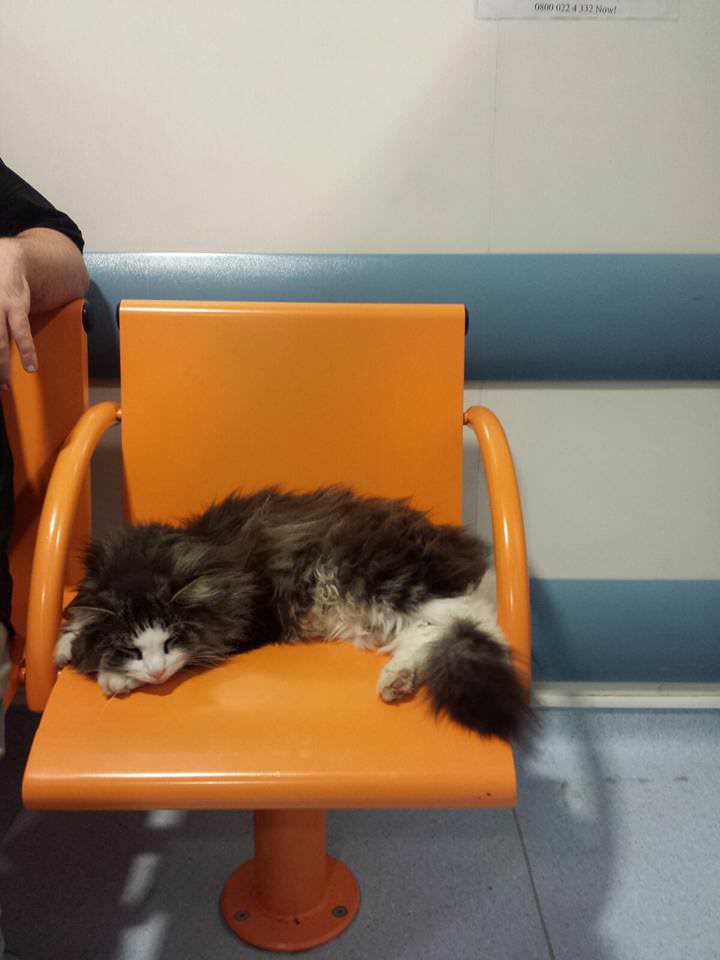 "Arthur (aka Mr Fuzzy) made me feel cosy for the most part. I hadn't wrapped warm enough for how cold it was outside so having a really fluffy cat on me definitely helped," Richman told iHeartCats. "I have cats of my own but they don't sit still for too long and Arthur sat on my lap for a good couple of hours which was lovely."
What if hospitals started letting therapy animals socialize with patients in the waiting room? That's one way to make a doctor's visit a little less daunting!