When Nottingham native Jaimee walked by a bank that was closed for the night, she didn't expect to see a cat staring up at her from behind the glass door.
The poor ginger cat had slipped into the bank, unnoticed, as the employees were closing. He must have found a clever hiding spot, because no one realized that he was still inside when they locked up for the night.
out walking through town and we've just found a cat stuck in a bank pic.twitter.com/xF6111CK57

— Jaimee (@mikkel5en) November 29, 2016
Judging from his saucer-eyed stare, this mischievous cat regretted his decision to explore the bank so late in the evening. Jaimee felt bad for the kitty, but since there were no bank employees in sight, she did the next best thing: she posted his pictures on Twitter in hopes that someone would recognize him.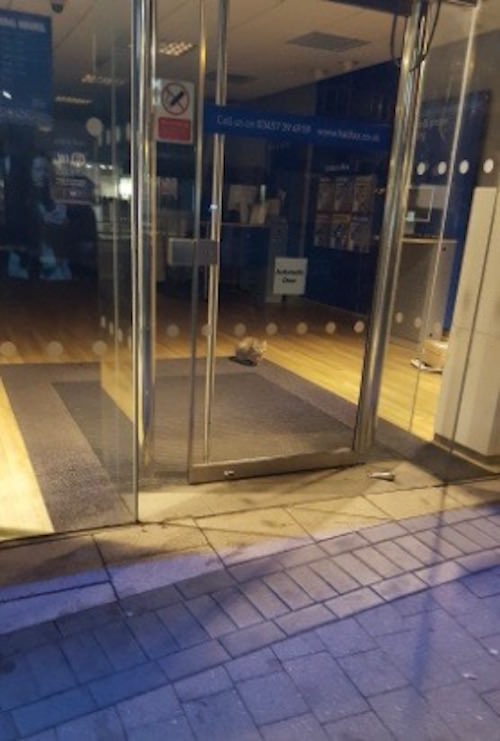 The images of the regretful ginger kitty went viral, and countless "cat burglar" jokes were made. The post has now been shared over 20,000 times, and to everyone concerned with the kitty's well-being, Jaimee wrote:
"Just to let everyone know, we called the RSPCA and talked to the restaurant next door & they've assured us the cat will be okay."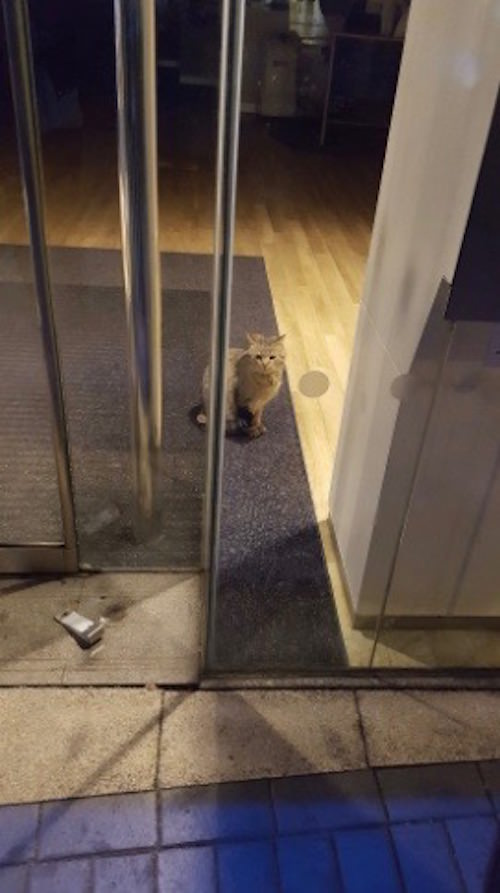 According to Little Things, at least one commenter offered to adopt this "fugitive feline," but since he's wearing a collar, he most likely already has a family – one that was probably missing him!
Jaimee told metro.co.uk, "We also talked to the restaurant next door to the bank and they said that they always see that cat coming into the shops around there, so the people there are quite familiar with him."
According to the Mirror, the imprisoned kitty was freed around 5 or 6 the next morning. As soon as that glass door opened, he took off – hopefully back to his home.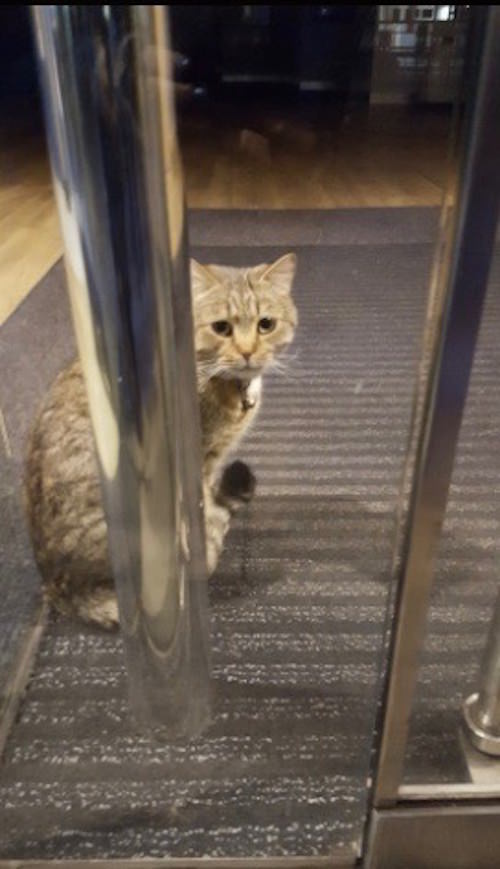 You can't help but feel bad for this wide-eyed kitty when you look at the photos, but at least he had a safe and warm place to spend the night! We wonder if he'll be more careful where he wanders next time…or if the bank employees will check under the furniture before they close up from now on!