Did we get your attention? Good, because you're going to love this tale of cats who love to knock over trains at the Daiorama Cafeteria in Osaka, Japan.
The cat attacks, which have grown to be something people line up to see, began after COVID-19 threatened to close the restaurant's doors like so many other restaurants worldwide. But the owner of the model train diorama restaurant met a stray kitten, and because of the love that formed, an idea was born that saved the restaurant.
Felines Bring Love and An Idea
Cats dig destruction, so the fourteen kitties of Daiorama Cafeteria are some happy felines because they get to meet their destruction quotas regularly. Plus, the customers love to watch the kitties drape themselves across the model homes and go after the trains as they ride their miniature rails.
RELATED: Ask A Vet: Why Does My Cat Knock Stuff Over With His Paw?
But the cats haven't always terrorized Naoki Teraoka's train sets. A model train enthusiast, Naoki opened the diorama restaurant in 2018. And then, two years in, COVID-19 changed everything. Including profit margins, and it looked like Naoki would have to close the doors.
"We were facing a situation where we couldn't make our ends meet," Naoki told Reuters.
But an unlikely friend turned it all around.
In June 2020, Naoki found Simba, a sick ten-day-old kitten, outside the restaurant. He immediately took Simba in and began to nurse the baby back to health. The pair quickly forged a forever friendship.
The day after he took Simba in, Naoki met Simba's mother. Though she wouldn't come inside, the mom cat still enjoyed a bite to eat. She kept coming through the rainy summer, and one day, she brought the rest of her litter. Naoki brought the mom and her three kittens in, and Simba was reunited with his family.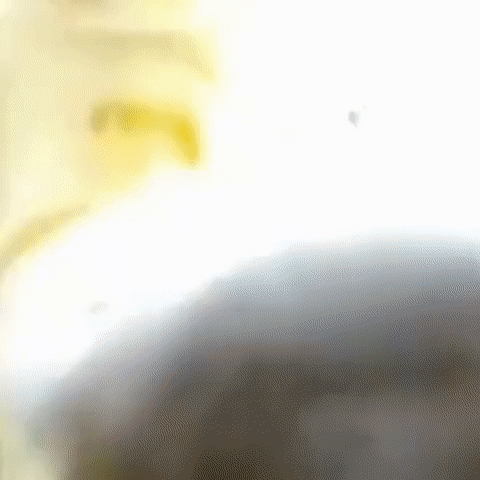 Naoki explained to Bored Panda, "It was a financially difficult time for us, but we decided to help the cat family. Yes, we thought we were helping them, but they were the ones who helped us."
The feline additions inspired an idea.
Terrorizing Railways and Making People Smile
Naoki restructured the restaurant to include his cats, leaving the model trains and miniature landscapes for the kitties to traipse across. And cats being cats, they love smacking trains around and flopping on the scenic miniatures. Plus, the kitties love all the attention they get from the customers!
RELATED: New Teahouse In Texas Serves Up Fun And Relaxation With Cats
With the cats as part of the restaurant now, Daiorama Cafeteria enjoys clientele from all over Japan.
Because Simba forever changed Naoki's life and transformed him into cat dad supreme, Naoki converted the restaurant's second floor into a cat shelter. Visitors can head upstairs and visit with the cats, and if it's a love match, the cats are up for adoption. In the year since Naoki opened the shelter, Bored Panda reported he's assisted about 100 animals and helped more than 60 cats find their forever homes!
If you find yourself in Japan, visit Daiorama Cafeteria for a good meal and cat company. But if you can't make it there, follow the cats and all their train terror on Facebook, Instagram, and Twitter.
H/T: Inside Edition/YouTube
Feature Image: @diorama_syokudou/Instagram