Lots of little kittens dream of growing up to be the lords and ladies of their own manors, but some kitties set their sights on loftier titles! Like Princess Ivy. As a kitten the little princess aspired to a life where she was the Queen of all she surveyed. And now, the fluffy beauty has earned her title.
But this little fairytale princess's mom had to persist in making Ivy's happily ever after come true. Ivy herself told the tale of her adoption on her Instagram page while sharing the picture that made her mom fall in love. In the photo that began the fairytale story of a lovely cat, sits the beautiful kitty princess looking at the lens with her one big, shining eye! In that eye, one can see the hope of finding forever and that's just what Ivy did.
Raised From Princess to Queen
Ivy had been at an animal shelter for three months, but once her mom saw her picture, Ivy said, "The very next day she came in and visited me."
When the two met in person, it was love at first sight. But, when Mom asked about Ivy, "they told her to go look at kittens instead, but she knew we were meant to be!" So, mom purrsisted, wanting to know more about the beautiful floof with the one eye. Before Mom was allowed to play with Ivy, she was told not much was known about Ivy's personality. In her 3 months there, she hadn't been out of her kennel.
"They didn't know if I was nice or not," explained Ivy. "But as soon as they let me in the room I ran right up and hopped up on her lap!"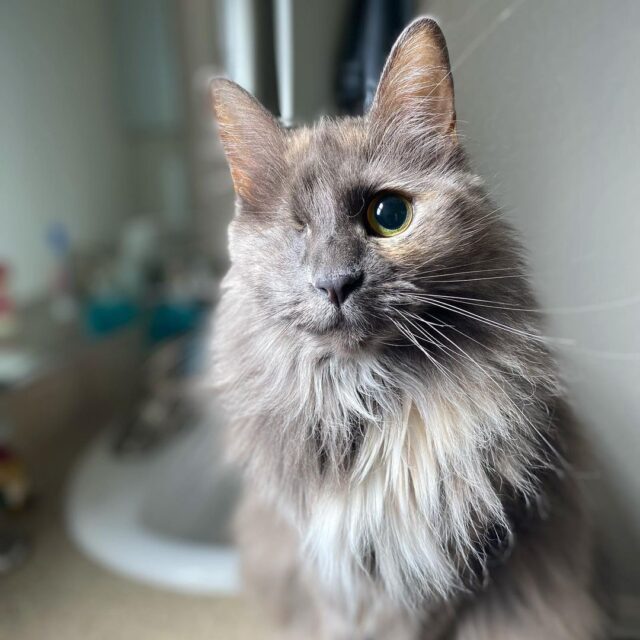 The little princess was indeed nice. In fact, she had the biggest heart ever. Ivy's mom filled out the adoption paperwork right then, and "she was approved on the spot!" From that day on the little princess was  Queen Ivy! Or, Miss Kitty to her friends.
A Day in Life
Ivy spends her days like every cat should, in pure bliss with snacks and love aplenty! Now, let's see what a day in the life of a cat queen looks like.
In the morning sunshine, her beautiful colors can be seen even if the silly cat keeps "low enough" the birds can't see her!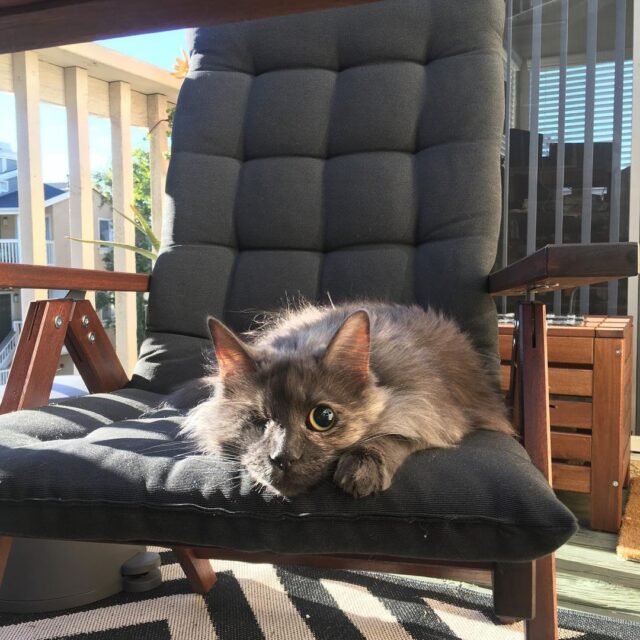 Then, Ivy has her yummy eats, her favorite being ham. But she does yoga so she can keep her feline waistline svelte while eating all the snacks she wants!
Of course, a kitty needs her rest, so Ivy makes sure to settle in and get plenty of naps. But, before she gets snuggly, Ivy does a bit of hunting. Here, she shows off her prize, "Lookie I killed this mouse."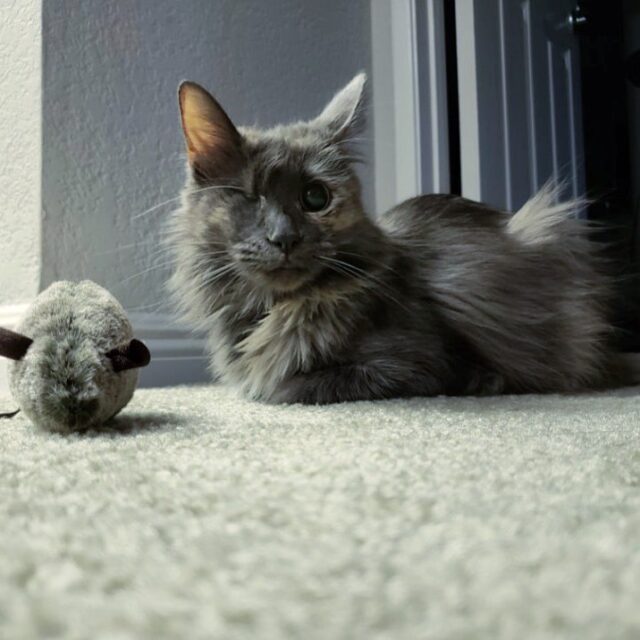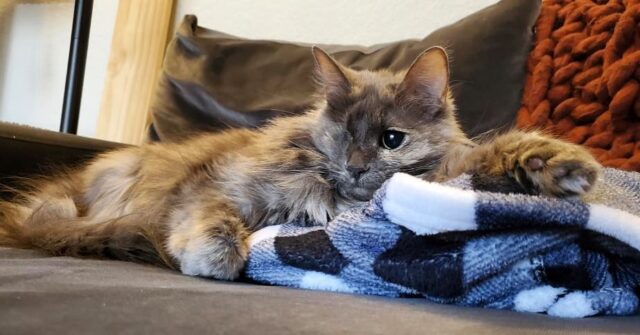 And when the sun has set, kitties like to get comfy. Sinking her danger mittens into something soft and fuzzy, Miss Ivy explains, "After a long day of sleeping, eating, meowing at nothing, and climbing on things I'm not allowed to climb on, there's nothing like kicking back and squishing."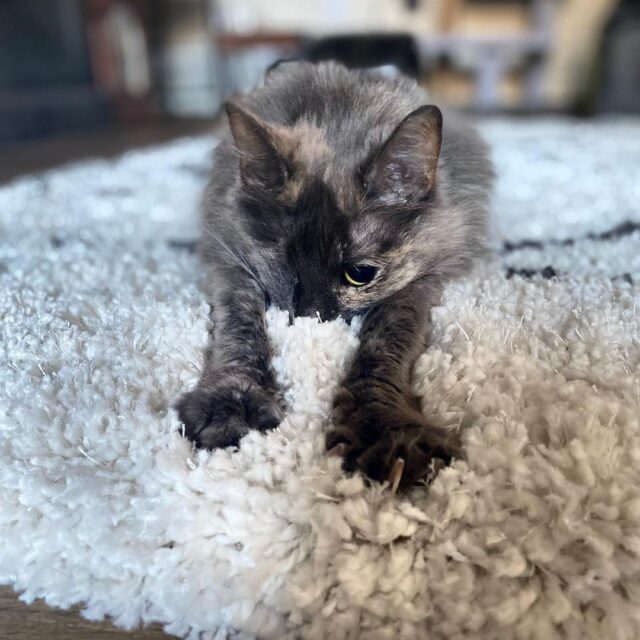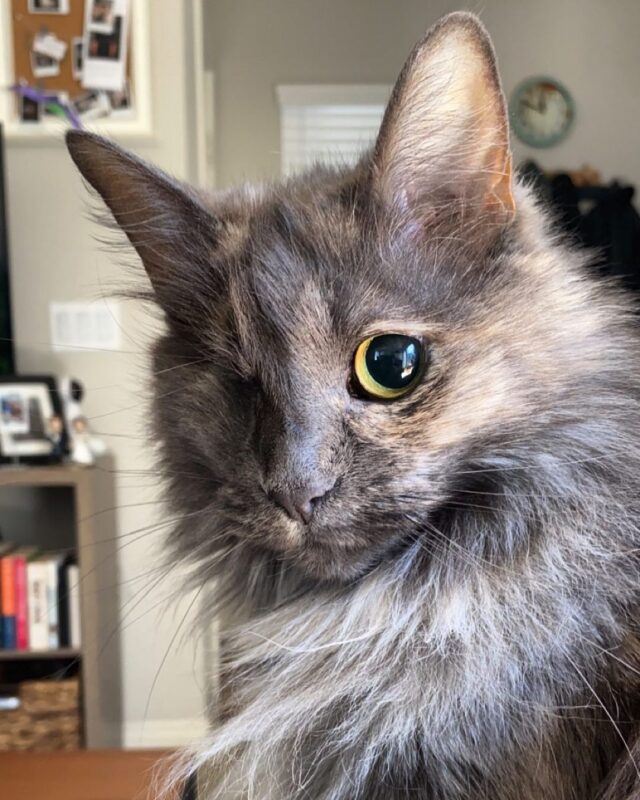 Sounds like a fairytale life for a cat, fur sure! So, as Ivy tells it, "Like any fairytale princess story, the princess is locked away, waiting for her happily ever after. Now I am a QUEEN."
Feature Image: @miss_ivycat/Instagram