If you've ever worked at a job that doesn't bring you joy, you might remember how amazing it felt to come home to your kitty at the end of the day. The only thing that could feel better is the ability to leave that job.
In 2014, Rich East from Australia decided that he had had it with working in the corporate world. He had what he calls on his website Van Cat Meow, "the most well prepared mid life crisis in history."
East told Insider he begin preparing a camper van and planning a life of constant travel, exploration, and discovery.
"Then the idea of van life came up. I could sell my house — everything I own — and travel cheaply while I figured out what I wanted to do with my life."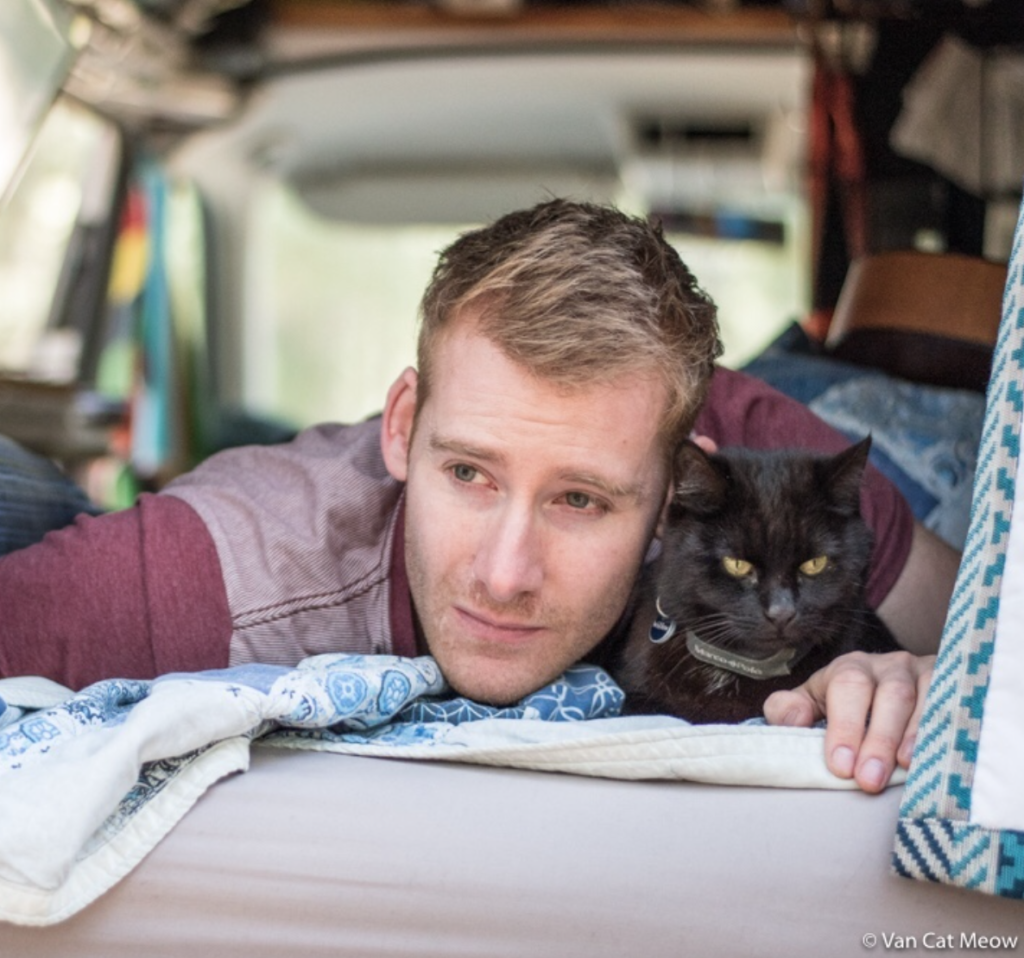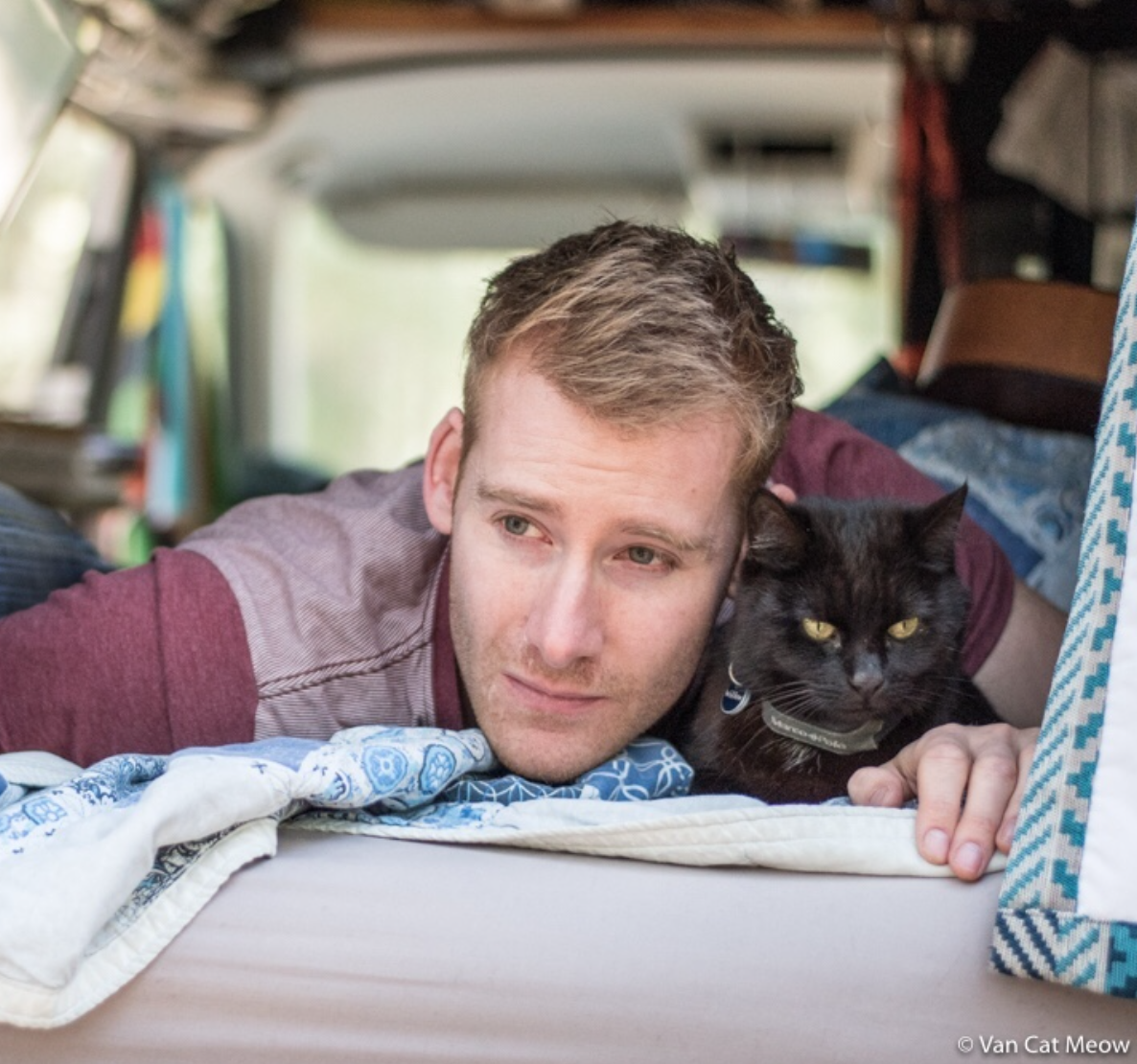 Taking his life on the road meant that East had to get rid of pretty much everything he had to fit in the van. There was something – or someone – that he couldn't part with: his black cat named Willow.
Willow was adopted from a rescue centre in Hobart, Tasmania before East began to plan his trip.
"To be honest, Willow wasn't in the original plan. But as it happens, I soon realized that I just couldn't leave her behind. She had always been there for me, so I made a promise to never leave her — and it was one of the greatest decisions of my life."
Of course, Willow had been an inside cat her whole life up to this point, so she had to adjust slowly to the travel life. According to the Van Cat Meow site, East first took her away for weekends, then weeks, and eventually she enjoyed going out in the van with him. She already knew it as a safe place since he'd been building it for so long.
"By the end of 2014 we were living in the van full time and ready for the start of our adventure, a trip around Australia with no deadlines, and no plans."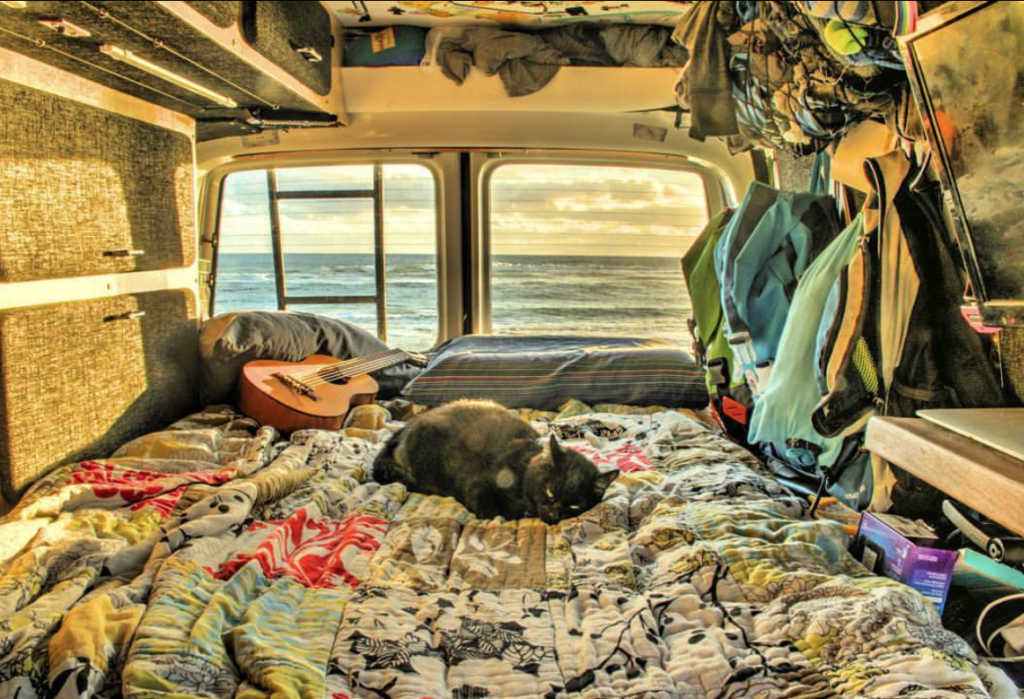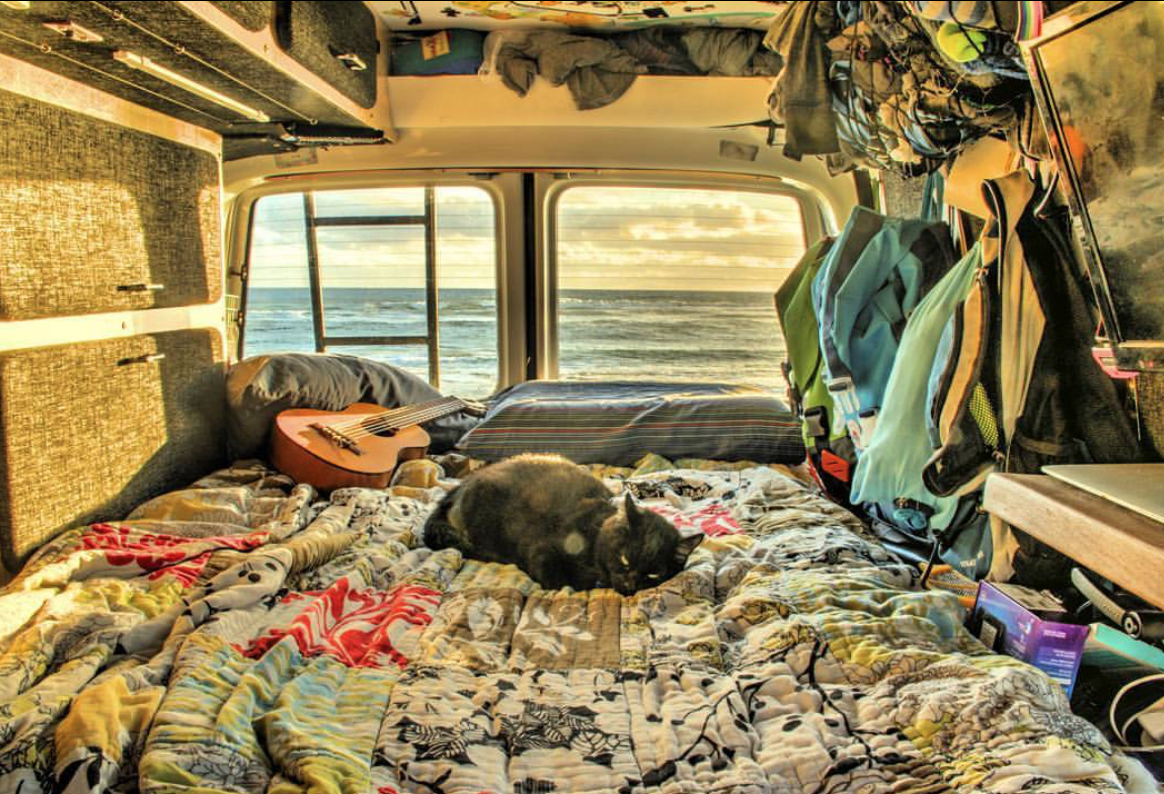 Now it's been almost 5 years since they've hit the road together, and they don't plan on stopping anytime soon. They've travelled all over Australia together.
When they're outside, Willow likes finding the perfect place to lie down and nap. She's also curious and likes to explore.
Even though she has the freedom to wander off, East can always count on her to return. They have what he calls an "unspoken agreement." If he ever was worried about her getting lost, she has a tracking collar.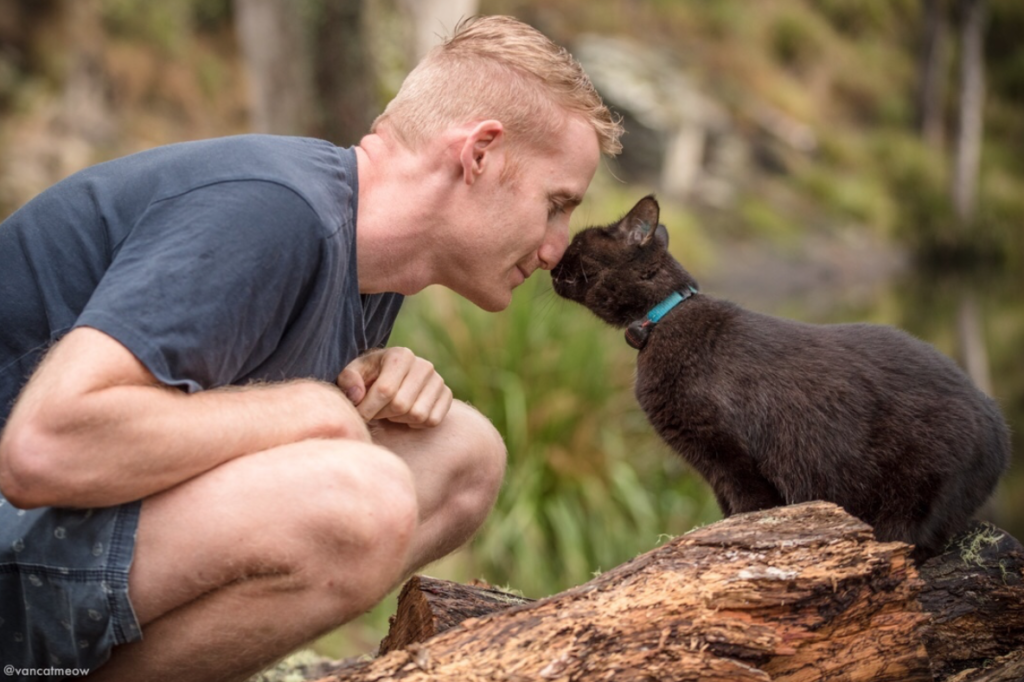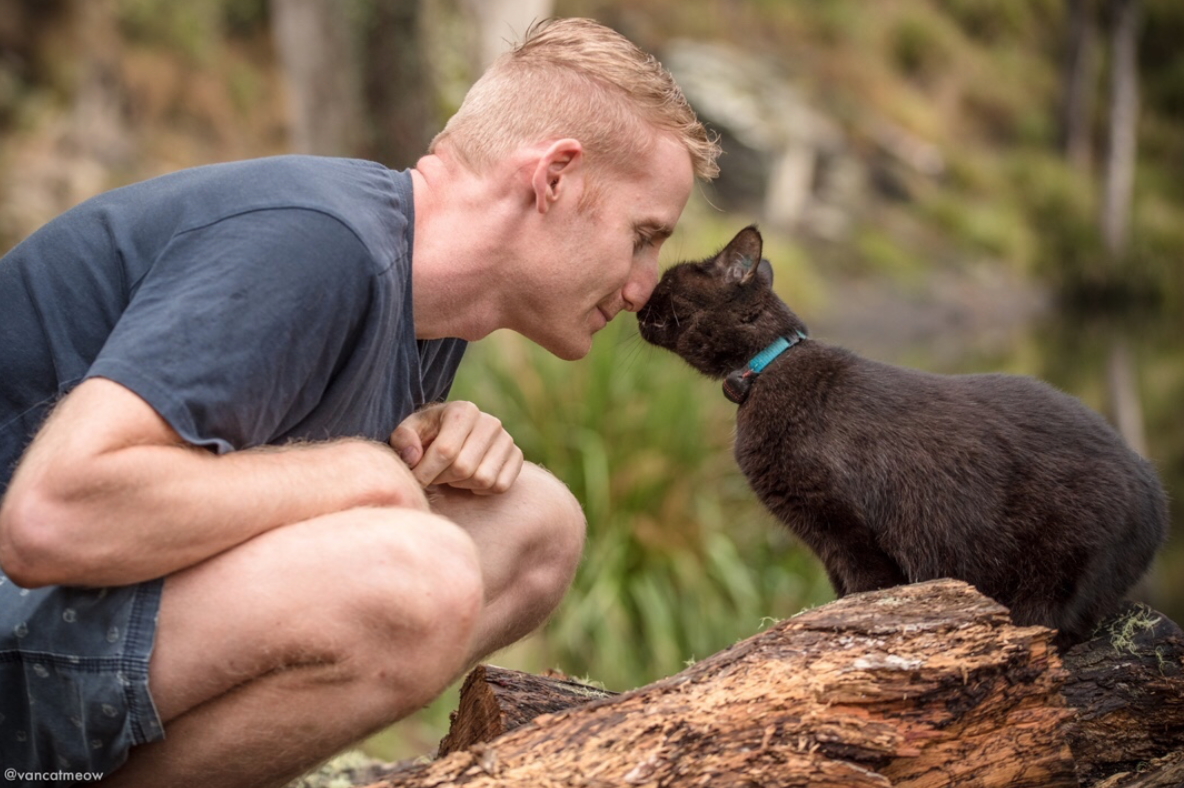 While the two of them have been living together on the road in such small quarters, East said he's learned to adjust to cat time.
"This means that if Willow decides to take a nap under the van where I can't get her, we are staying put for a while. Traveling with a cat slows you down and helps you sit back and watch the world go by. Willow helps me to take a step back from things and appreciate what is in front of me. I'm truly seeing Australia through the eyes of a cat, and that I will treasure for a lifetime."
Living a laid back, cat-style life is really for both Willow and her person.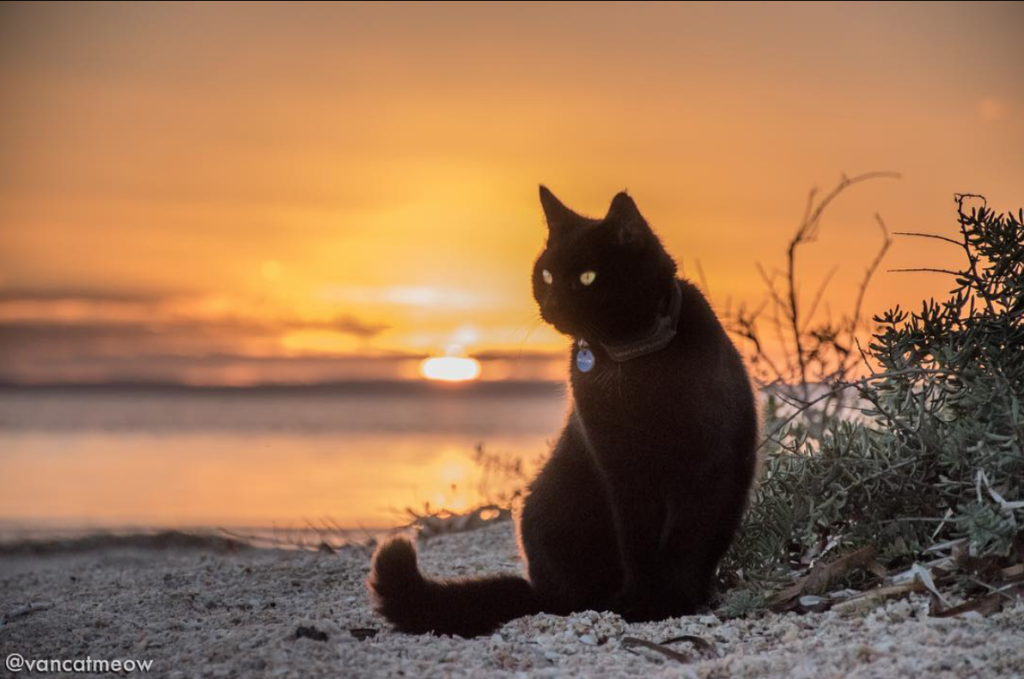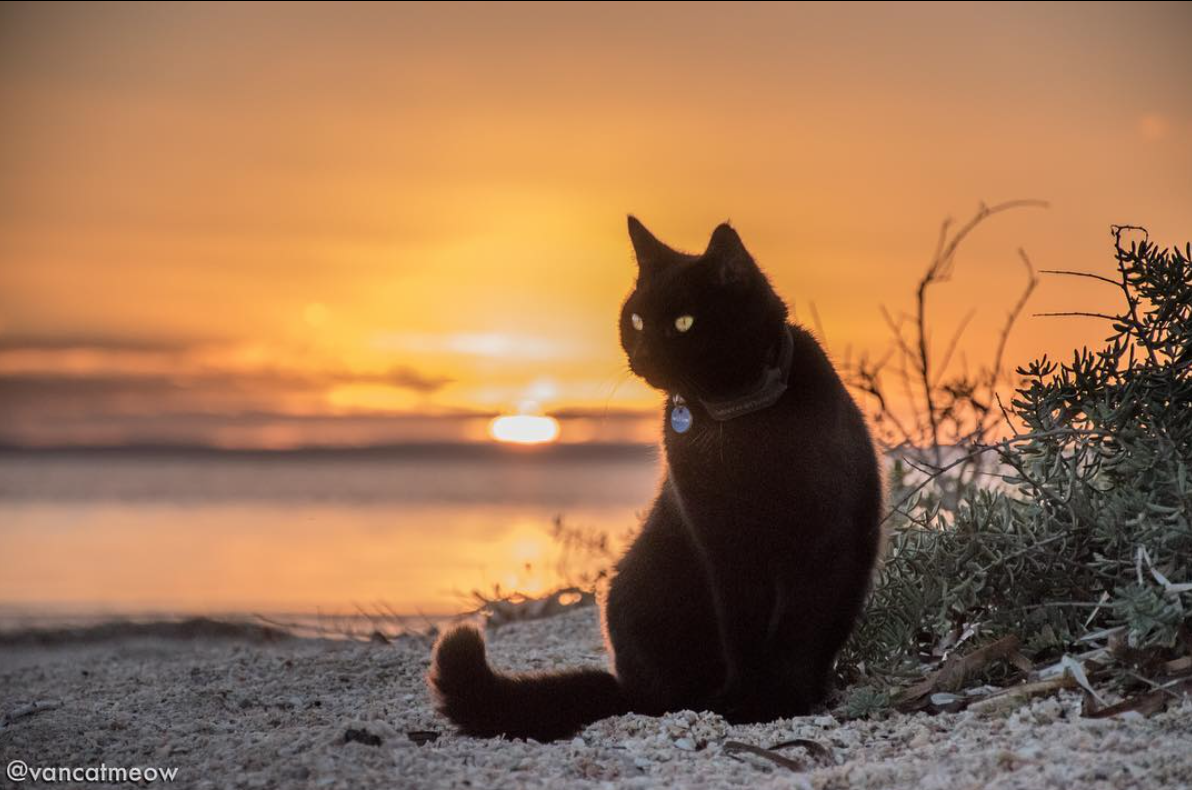 Cats often have a hard time adjusting to new situations, but all this kitty needs is the love of her person.
"All that matters is that we are together, we have our home on wheels, and we get to spend lots of quality time together."
On the Van Cat Meow website you can even buy merchandise and a personalized postcard from the traveling buddies themselves.
East is now engaged to his longtime girlfriend Steph, so this traveling family is about to get even bigger.
H/T: Healthy Food House, INSIDER
FEATURED IMAGE: @vancatmeow/Instagram