Reddit user danknissan evacuated his Miami home this past summer as Hurricane Irma threatened the coast. Prior to leaving, he decided to visit an animal shelter and rescue a furry traveling companion.
"If I am going to be evacuating from this hurricane I might as well do it with a friend," he told Love Meow.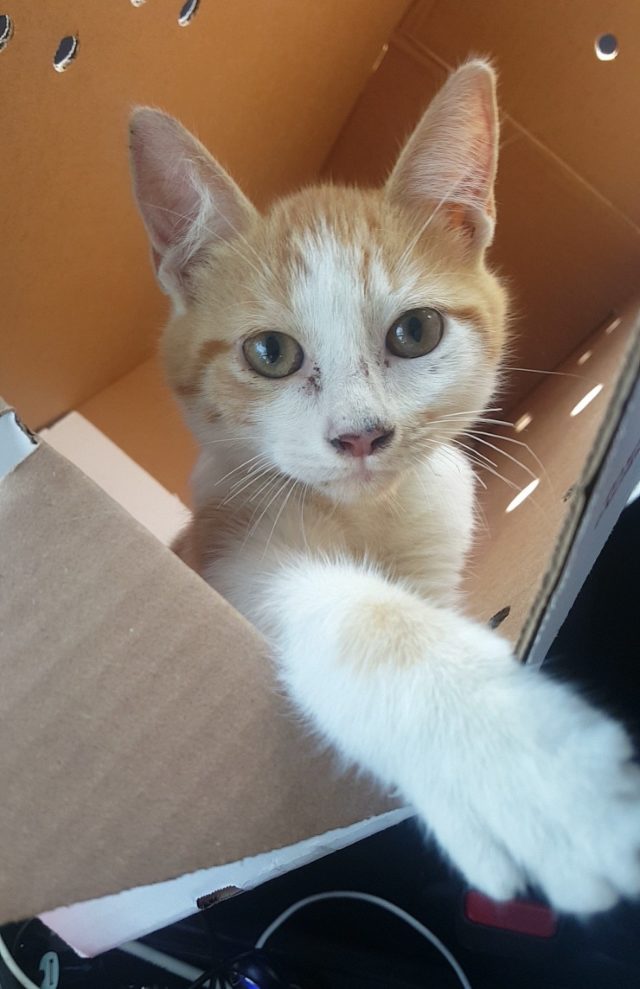 He spotted a tiny, 8-week-old ginger and white kitten the shelter had named Ryder and fell in love.
"My co-worker and I went to the shelter together. When we went over to Ryder's cage she was just so adorable (looking up at me). I decided to adopt her," danknissan said.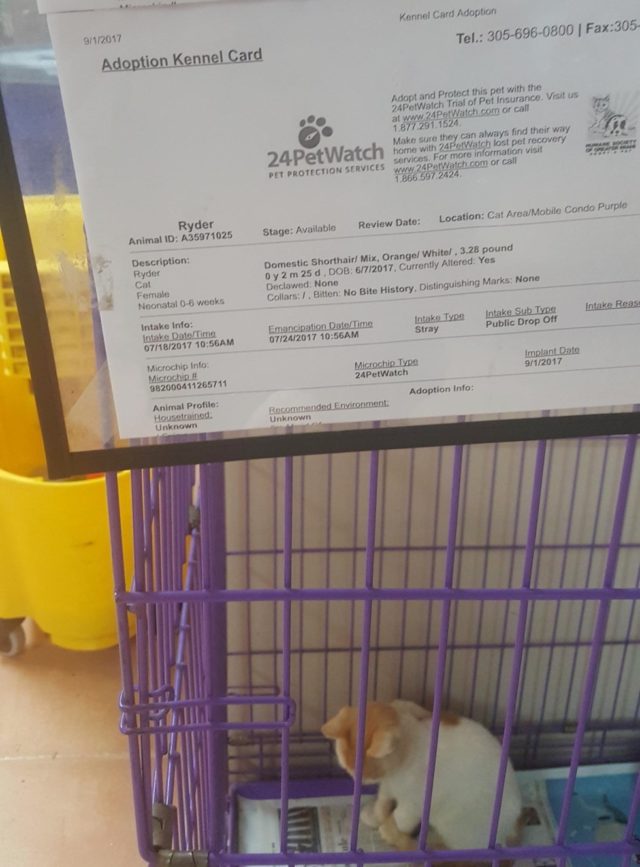 The next day, they packed up the car and began their three-and-a-half hour journey north to safety. Ryder slept most of the way before joining her new dad on his lap for the last 30 minutes.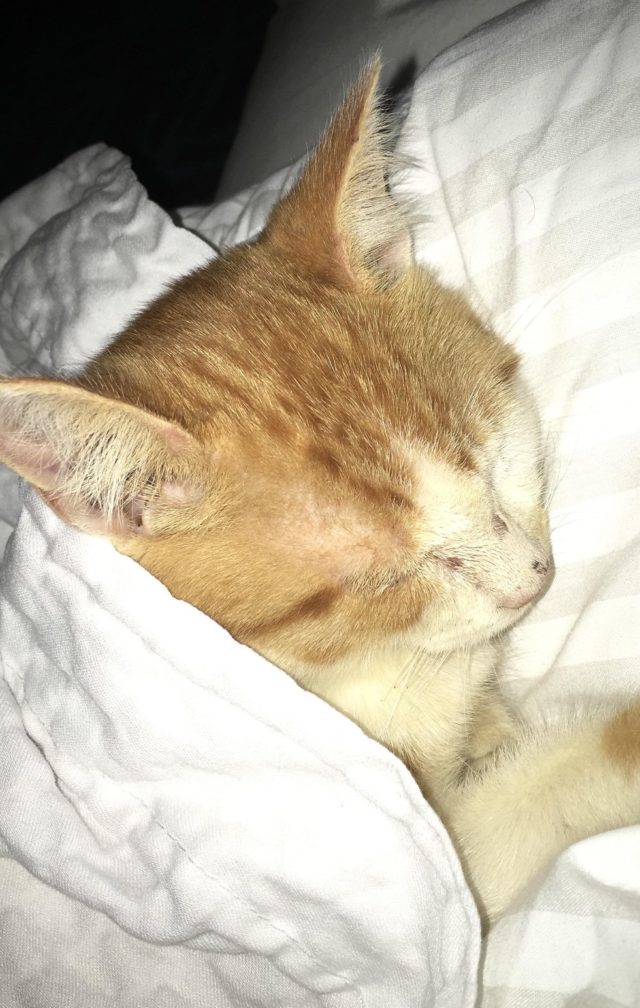 They spent their first night at a pet-friendly hotel in Sarasota, Florida before a shift in the deadly storm's path drove them even further north. Ryder remained in high spirits throughout the ordeal, playing with her new kitty toys and using her litter box in the back seat as needed.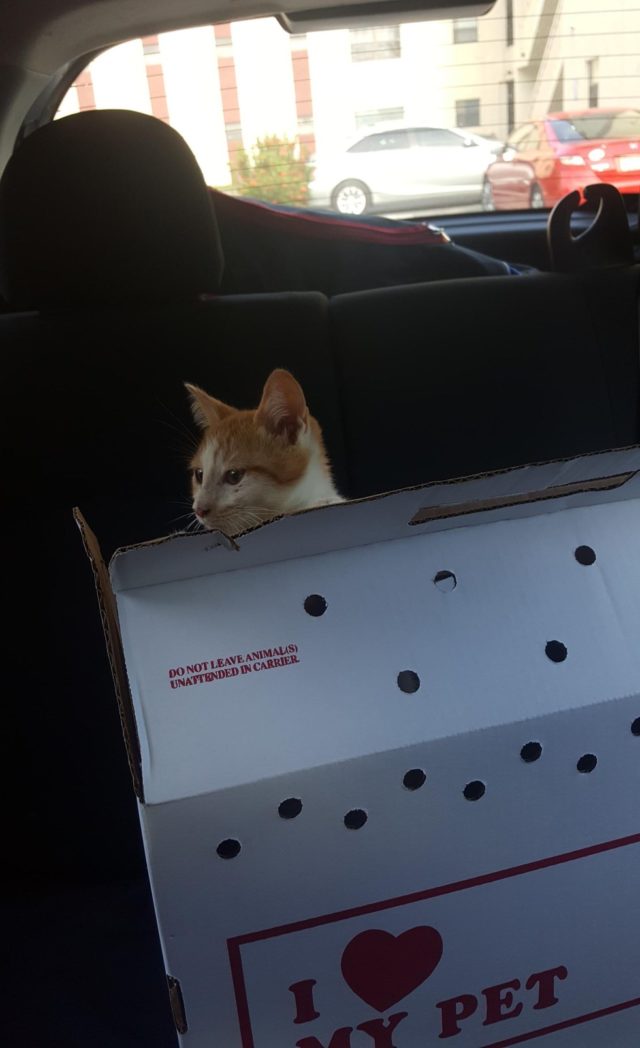 By the time the pair returned home to Miami, little Ryder had more than 700 miles of travel under her tiny belt!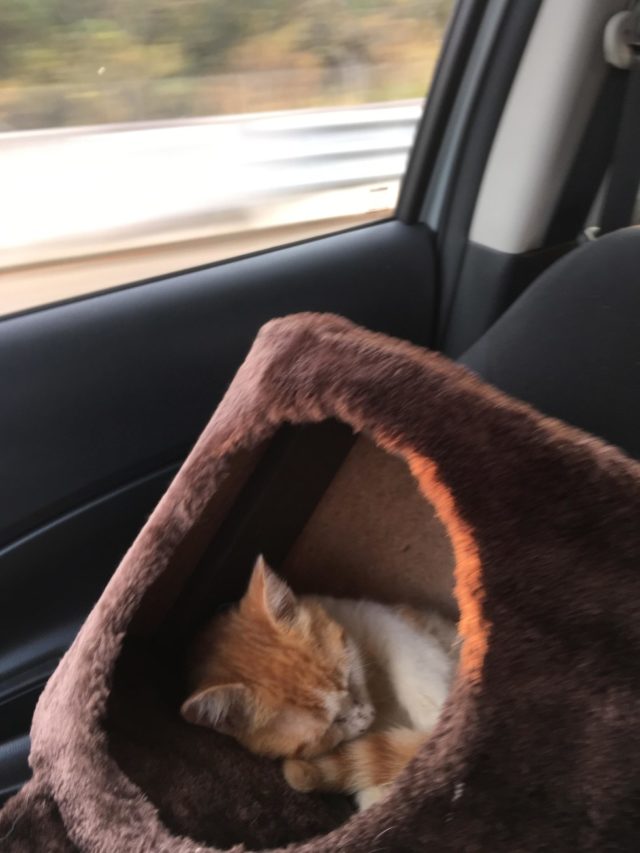 Note: The kitten was renamed Street Boy when a trip to the vet revealed that "she" was actually a "he"!
Danknissan was so pleased with his decision to adopt that he decided to bring home yet another cat – this one a black female named Mitts. The two kities quickly became best friends and constant cuddle buddies.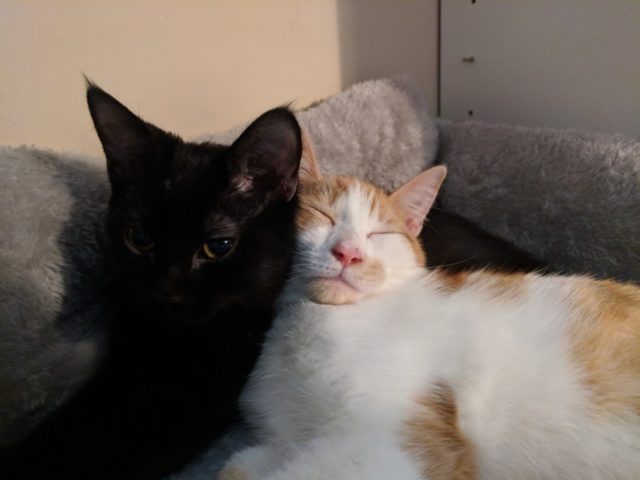 But danknissan wasn't done yet! He'd been bitten by the kitty bug and a few months later welcomed yet another cat! Bunny is a grey and white former feral rescued from the streets during the catastrophic storms.
"He came from Tampa and was caught on a fence and couldn't escape," danknissan explained. "My friend saved him from the Hurricane."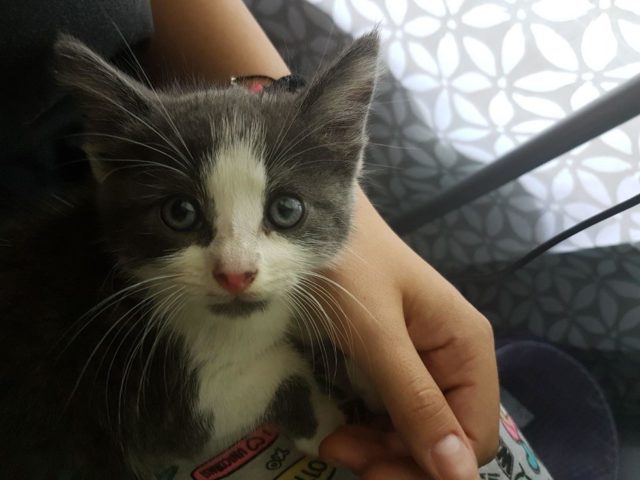 All three kitties get along famously despite their stressful pasts.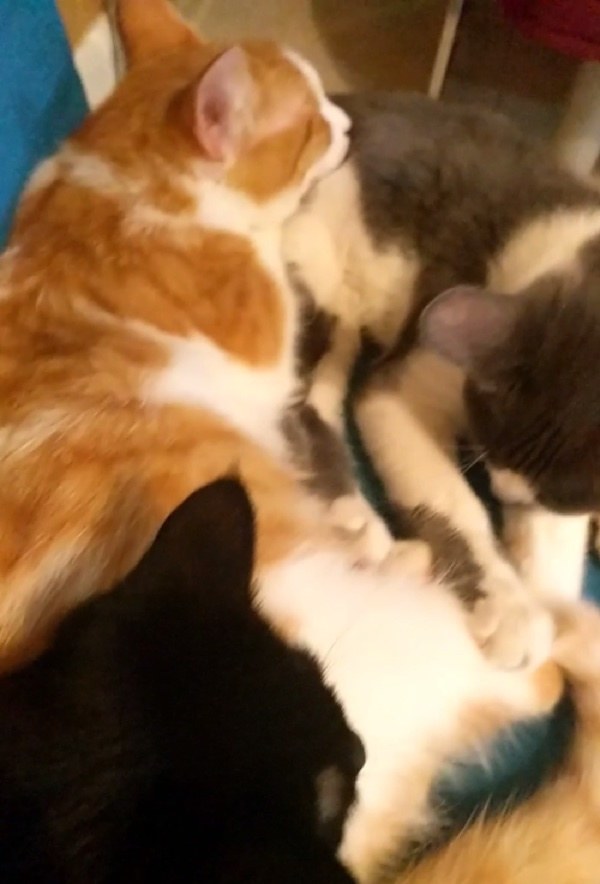 We are so grateful for cat lovers like danknissan who are willing to open their hearts and homes to animals in need!
H/T to Love Meow
Featured Images via Reddit/danknissan