When one stray calico cat was ready to give birth, she sought out shelter and warmth…in the pit of a local steel plant!
A couple weeks ago, steel workers heard an unusual noise and realized it was the sound of meowing kittens. When they found the source, they were surprised to find a mama cat and her six newborn babies. The poor kittens were covered in dirt, metal shavings, and oil, and the poor mama cat was having a hard time getting them clean.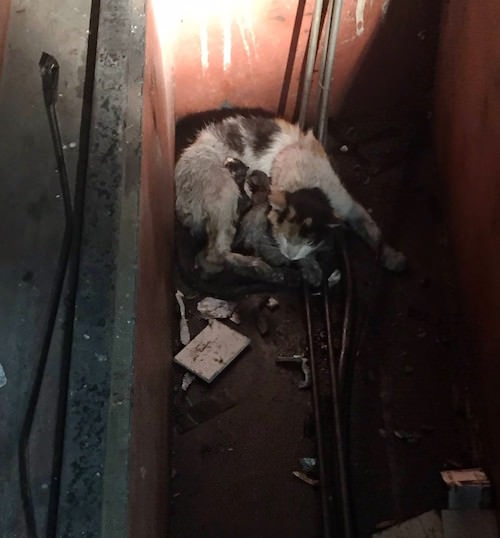 The workers were happy to help and the mama cat was glad to receive it. She remained friendly even as they picked up her babies and seemed to know that they were going to take her family to a safe place.
The caring employees knew exactly who to call: The Cat House on the Kings, a no-cage, no kill sanctuary in Parlier, California. (You may remember the story of Lynda Lattanzio, who founded the sanctuary, or perhaps the one about the couple who got married there!)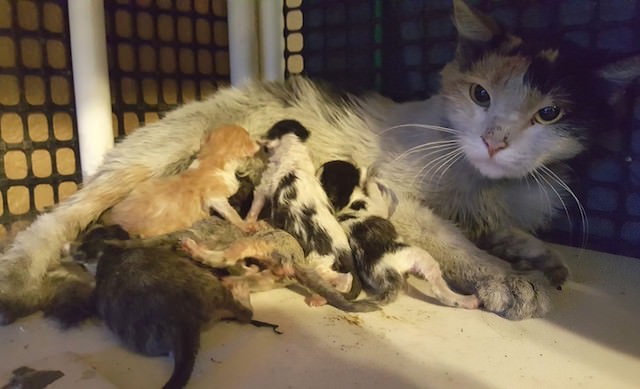 "Those babies are brand new, but they've got a loving and diligent mom to look after them, and she is doing an amazing job," said Harvie Schreiber, with The Cat House of the Kings, in a story by Love Meow.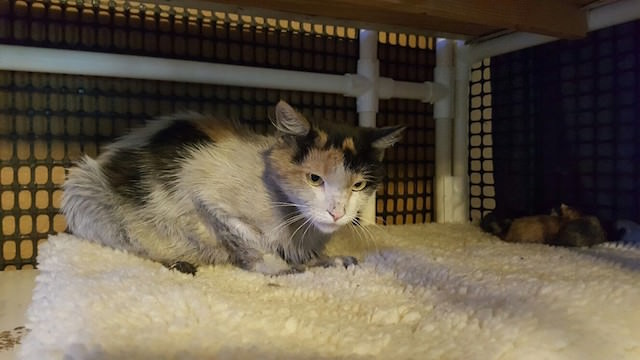 At the sanctuary, the staff gave the the family a nice warm bath. After all that grime had been washed away, everyone was a lot happier–especially mama!
"She has been sweet and friendly with Cat House on the Kings staff," Schreiber told Love Meow. "She feels (and looks) so much better now that she's cleaned up."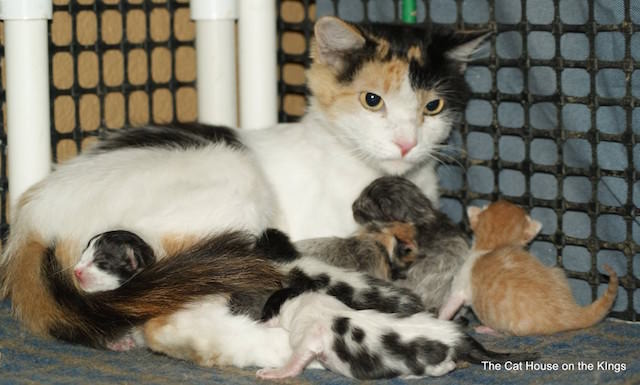 Currently, the kittens are enjoying being cared for by their mama, and she's able to focus on motherhood because she knows they're all safe at the sanctuary. No one knows how she snuck into the steel plant, but we're glad that the workers were kind enough to call The Cat House on the Kings!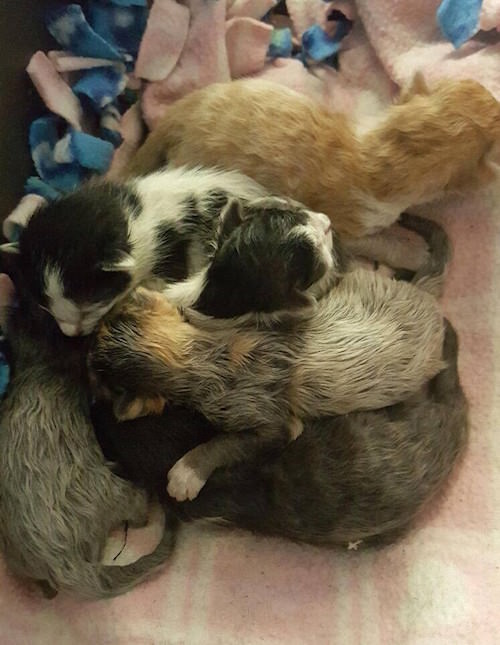 If you'd like to donate to help other kitties in need, visit the sanctuary's donation page.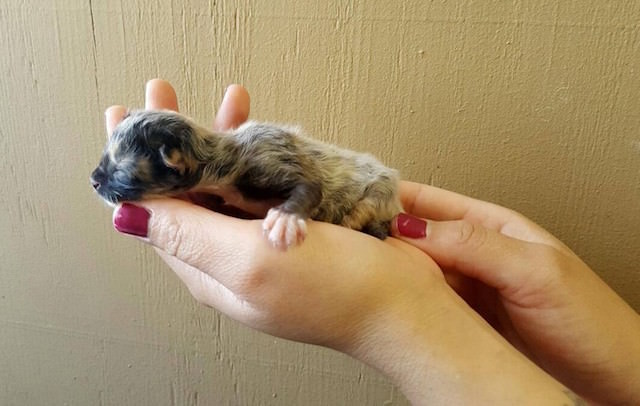 Thanks to the wonderful staff at The Cat House on the Kings for caring for this young family, and the steel workers who made sure that they got the help they needed!
(h/t: Love Meow. Special thanks to The Cat House on the Kings for letting us share these adorable photos!)