Skatty is a special cat. Skatty is a polydactyl Maine Coon, which means he has extra toes on his feet. According to seafaring lore, these polydactyl cats are good luck to sailors. They believe that the extra toes make them more efficient at catching vermin and offer additional stability in rocky waters. Skatty, of course, is determined to prove this legend true.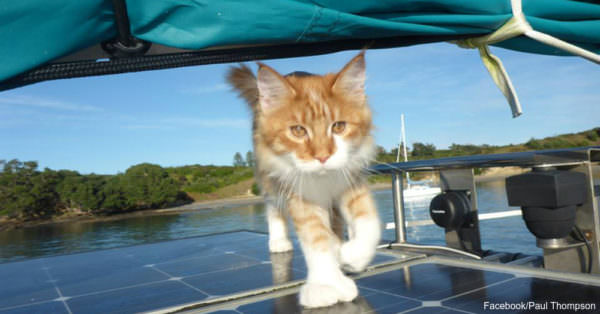 According to The Animal Rescue Site, Skatty accompanies his owner, Paul. J. Thompson, aboard La Chica, the 32-foot craft Thompson built himself. Sailing from Auckland, New Zealand, the duo has earned quite a following. Thompson is deaf and although this doesn't keep him from his greatest passion, it does make the job more dangerous. Thompson is unable to hear the sound of waves or motors of nearby boats.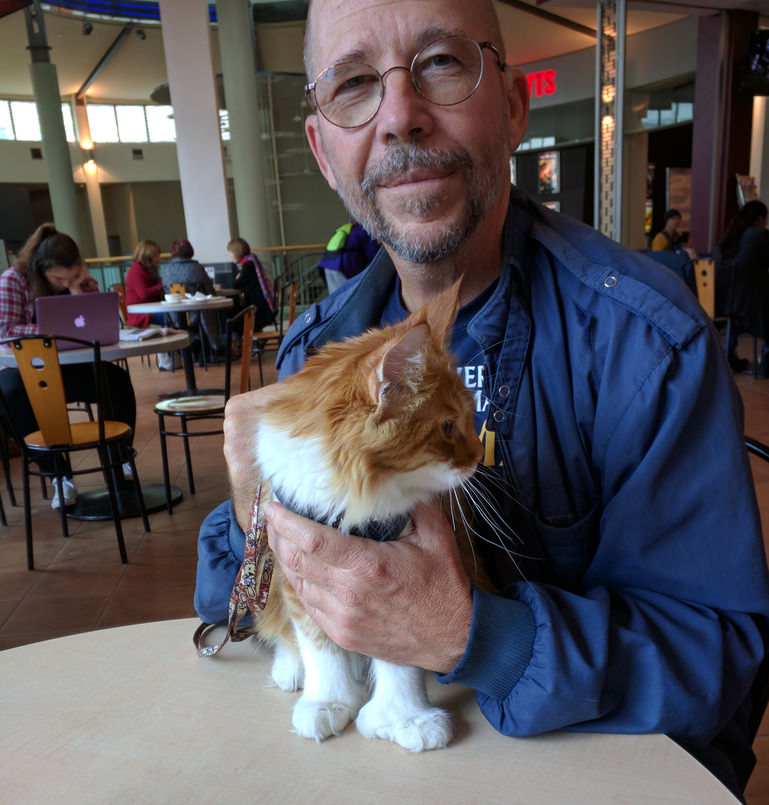 But none of that matters when Thomspon has Skatty by his side. Skatty helps with a variety of important tasks aboard La Chica. He alerts Thompson when other boats are approaching, when incoming text messages arrive and even when visitors knock on the door. Without Skatty, sailing would be much more difficult. In fact, this little Maine Coon has helped Thompson earn the distinction of becoming the first deaf person to sail across the Southern Atlantic Ocean alone – at least without any other humans.
Like most Maine Coons, Skatty is very comfortable around water and has even fallen overboard once. Rescued by his devoted owner, he's certainly returned the favor helping Thompson sail the open waters. Skatty can swim quite well, but he wears a life vest for additional safety. Better safe than sorry, as always!
Skatty's job doesn't end on the ocean, however. On land, he's just as helpful. He visits patients in hospice centers, where he is happily welcomed by the sick and elderly in need. It seems as though Skatty's purpose in life is to serve those he loves and cares for – and there's no limit to how many friends his heart can hold! This kitty, whose name means "my darling" in Afrikaans, has certainly proven to be a wonderful companion to everyone that meets him.