If you are looking for a cool cat whose chakras are in alignment, then you need to check out Best Friends Animal Society's NKLA Pet Adoption Center! They have a brand new program that couples adoptable cats with yoga class – MeWOW!
Best Friends contacted Step Kang, a certified yoga instructor at Turtle Flow Yoga, who in the past has volunteered at their doga tent during Strut Your Mutt events, to see if she would be interested in a yoga class with cats. Kang enthusiastically said yes and taught the inaugural class, which took place on May 14.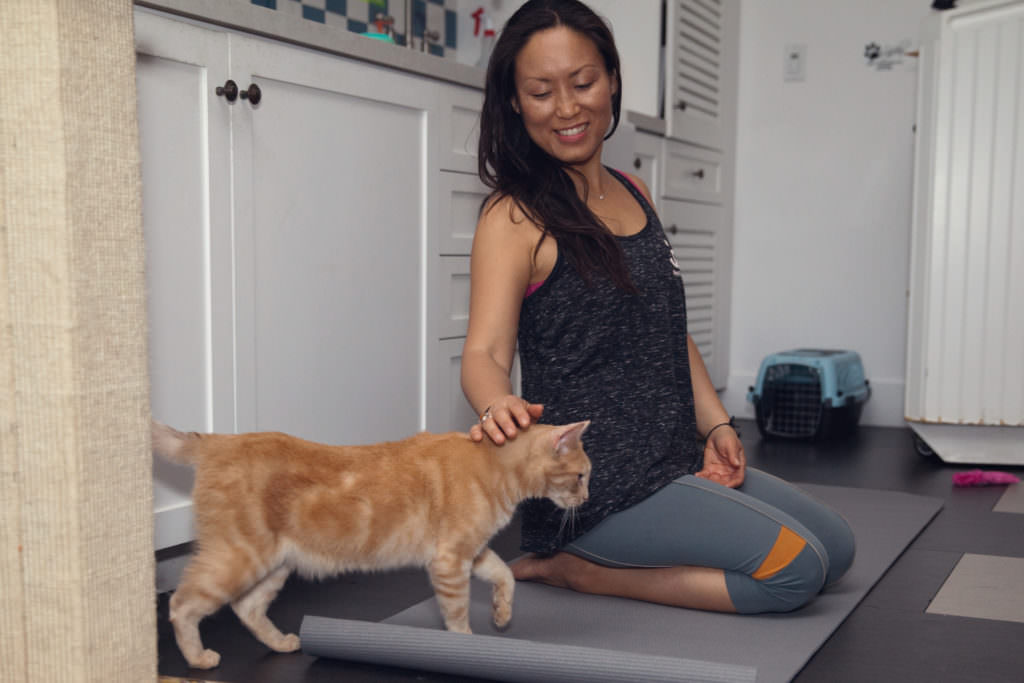 Their aim is to continue the program indefinitely – as long as they have interest, Claudia Perrone from Best Friends told iHeartCats.
The certified instructors, two of them currently, volunteer their time to come and teach the classes at the adoption center, so the cats do not feel displaced by a new environment.
But why yoga?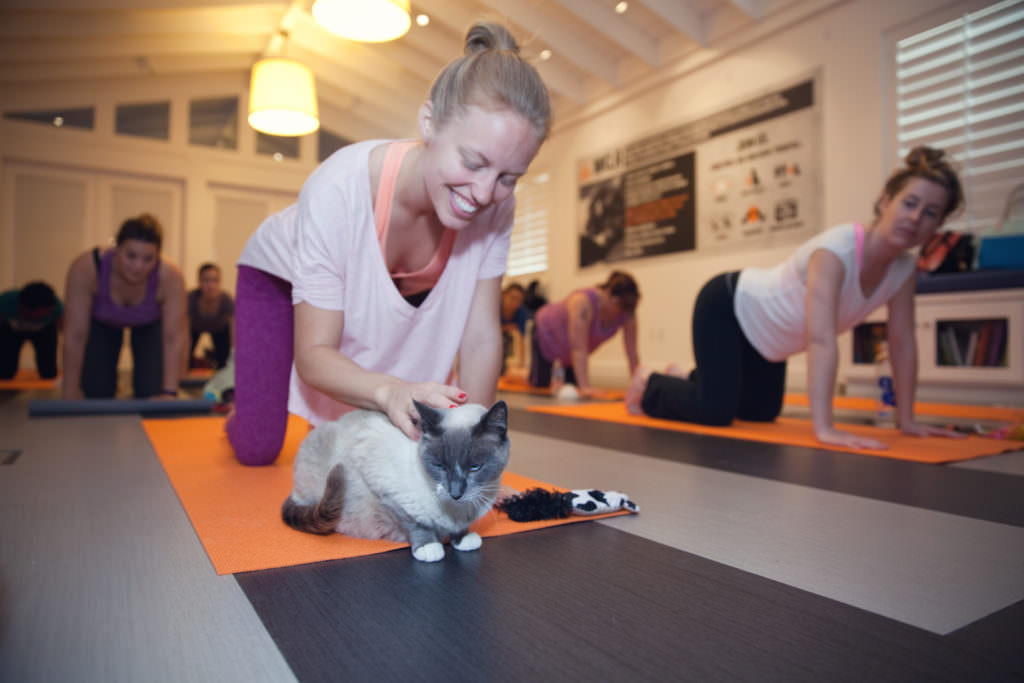 "Cats are the most at-risk in our city's shelters," Perrone said. "We wanted to introduce a new audience to our pet center, ultimately to raise awareness of our adoptable pets, our NKLA Initiative, and of course result in adoptions!"
Every one of the cats and kittens who attend the classes are up for adoption at the NKLA Pet Adoption Center.
"The class also provides enrichment and socialization for the cats and kittens," Perrone said. "They get to play and do cat stretches in an environment outside of their cat condos and show their personalities to the class attendees."
If you live in the Los Angeles-area, be sure to stop by for a yoga class. While the kitties are getting attention and hopefully a forever home, the participants are getting something too. Have you ever seen so many smiling faces in a yoga class? That's the cat affect. NKLA does adopt out of state, so if one of these peaceful kitties perks your interest, be sure to contact them.