In South Wales, a restaurant staff member stumbled upon a pitiful sight: an emaciated kitten with wounds and a broken jaw had been dumped in the doorway and left to die.
The white kitten, with his beautiful markings, was taken to the Fields Veterinary Group in Newport, South Wales to be examined. There, they discovered that his jaw was broken and there were blood clots in his mouth.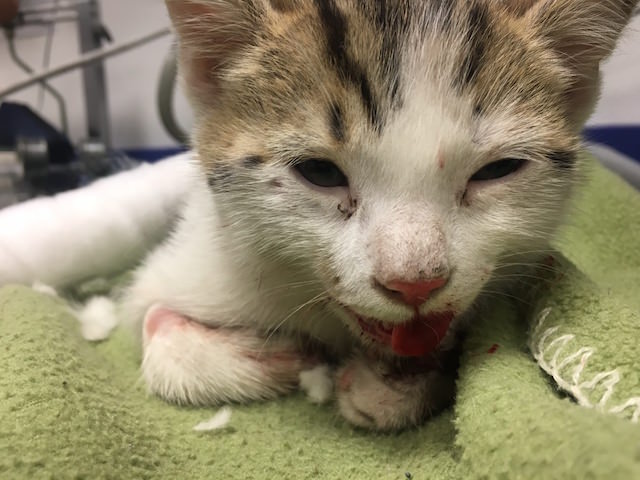 The injuries were most likely caused from being kicked in the face. Aside from being in excruciating pain, the kitten was also unable to eat because his jaw wasn't working properly.
At first, it was unclear whether the kitten, who they named Rupert, was going to make it. He was estimated to be about 3-months-old, and had already endured so much in his little life. But they cared for him and nourished him through a feeding tube, hoping and praying for the best.
When he was well enough, they wired his jaw back into place so it could heal and he could eat normally again one day.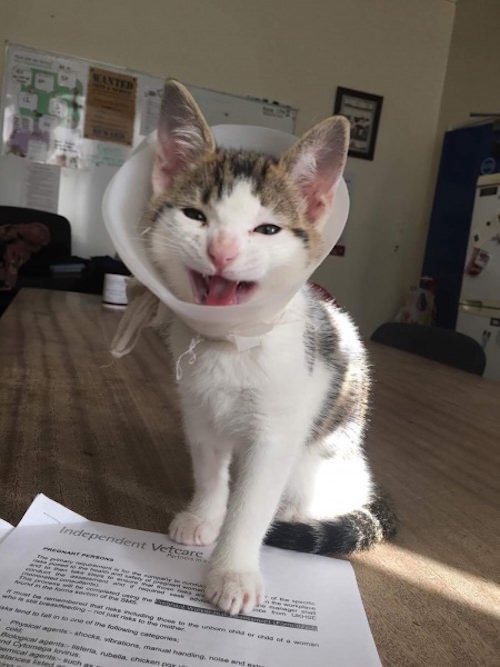 A rescue called Blue Cross For Pets placed Rupert in a loving foster home and started searching for a special forever family to place this little fighter. So far, he's already improved so much!
According to a story by Blue Cross, Rehoming Manager Hannah Wiltshire said, "The first 24 hours it was touch and go for Rupert but since his operation he has now doubled in size and has been a lot more alert and inquisitive."
Rupert's foster mom, Kirsty Buckland from Fields Veterinary Group, explained how he's even beginning to develop his own personality.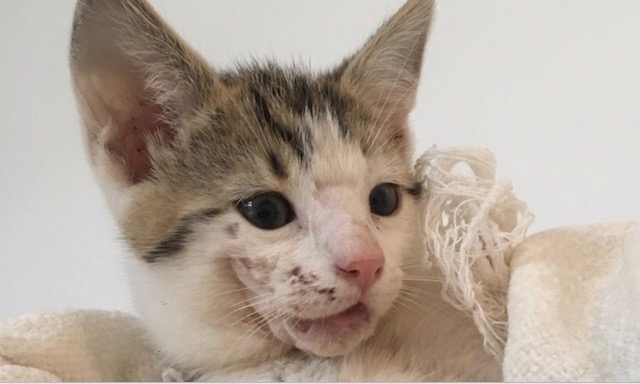 "He's been through so much and has such a strong soul," she said in the story. "He loves to watch TV and touch the screen and also likes to look at your phone and tries to take it off you – he's played on cat games on there. He's definitely more independent now and wants to explore everything and has only recently found his meow."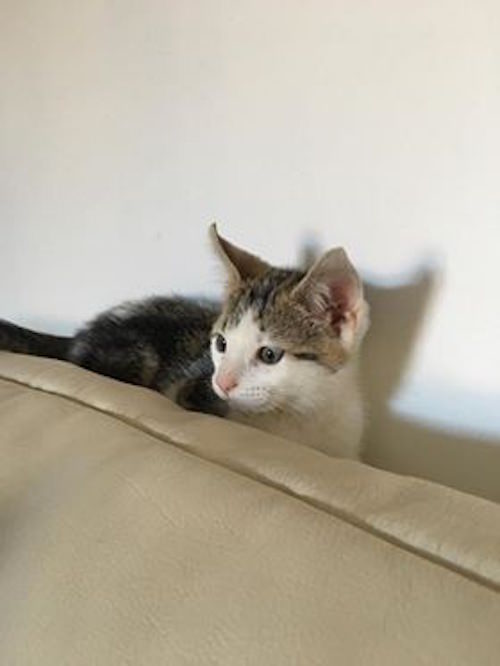 Rupert's adoption profile is posted here, but according to the Blue Cross Facebook page, he may have already found his forever home.
"We're pleased to say that Rupert has now been reserved, so will hopefully be in a new home in time for Christmas!" reads their post.
Thanks to all the heroes who assisted in little Rupert's rescue – we're so glad he got a second chance. And best of luck to the sweet little kitten and his new forever family!
(h/t: Blue Cross For Pets)