A little kitten with a big name was in need of a holiday miracle. Volunteers for Kitty Bungalow Charm School for Wayward Cats, a 100% feral cat rescue with the only all feral socialization facility in Southern California, were out on a TNR (trap-neuter-return) mission in December. They provide over 1,000 free spay and neuters each year to low income neighborhood and community street cats.
This time, they knew there was a cat for which TNR was "too late" – she was already pregnant. What they didn't know was how pregnant! She gave birth that night in the yard while they were on their mission – talk about a lucky break for all involved!
The team was able to take mama and babies to Kitty Bungalow, where they would have the chance of a warm, loving home, instead of fighting for survival on the cold street.
"We named the young Mama Mississippi after the state with the second highest teenage pregnancy rate (the highest is New Mexico but that doesn't make a good cat name.)," Shawn Simons, headmistress of Kitty Bungalow told iHeartCats.com. "She had six little babies and we named them all after cities in Mississippi."
Little Gunnison was one of these fortunate kittens, who seemed perfectly healthy. But a week before Christmas the volunteers noticed Gunnison was limping a bit.
"With these active, playful kitties it was not alarming and we figured whatever muscle he pulled would heal," Simons said.
But just two days before Christmas, he was still limping. They decided to take him to the vet for a quick look, just to be safe. What they learned shocked them.
The X-ray showed almost a complete bone disintegration at the joint. The initial diagnosis was a rare bone cancer, for which treatment is extremely costly.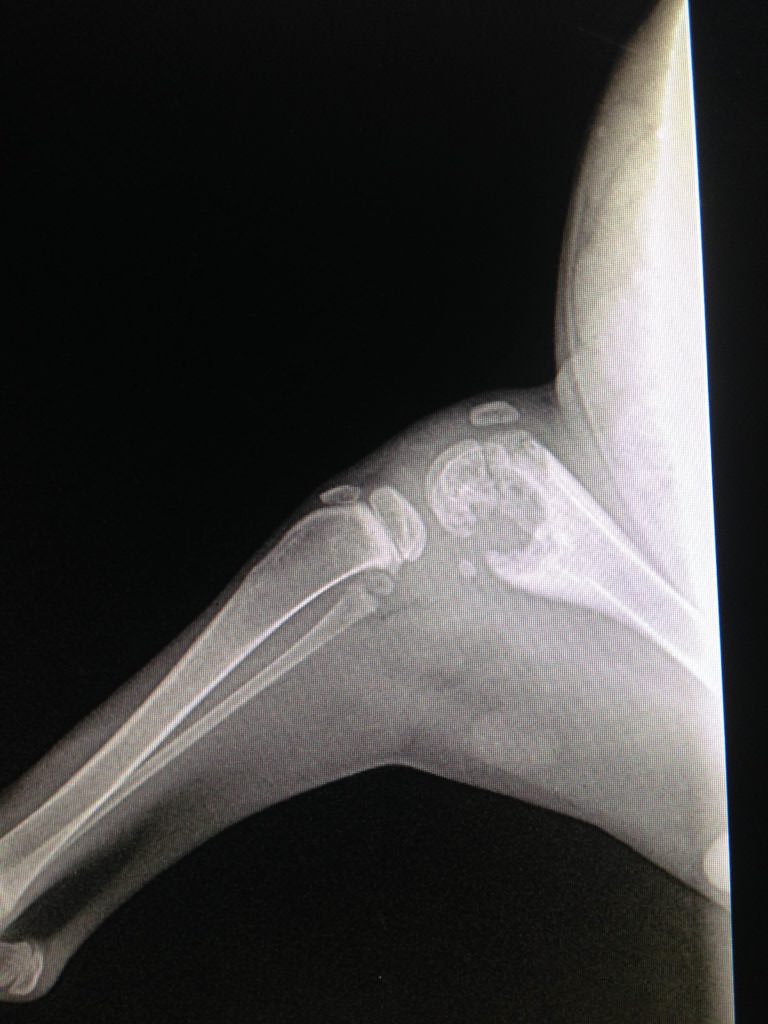 Kitty Bungalow provides funds for necessary medical treatment for all their adoptable cats and kittens, but sometimes, in extreme circumstances, they need to raise money though their emergency medical fund. For little Gunnison to have a chance at life, they needed $5,000, what Simons called a Christmas miracle.
But, having faith, she called on the Kitty Bungalow community to see about raising the money.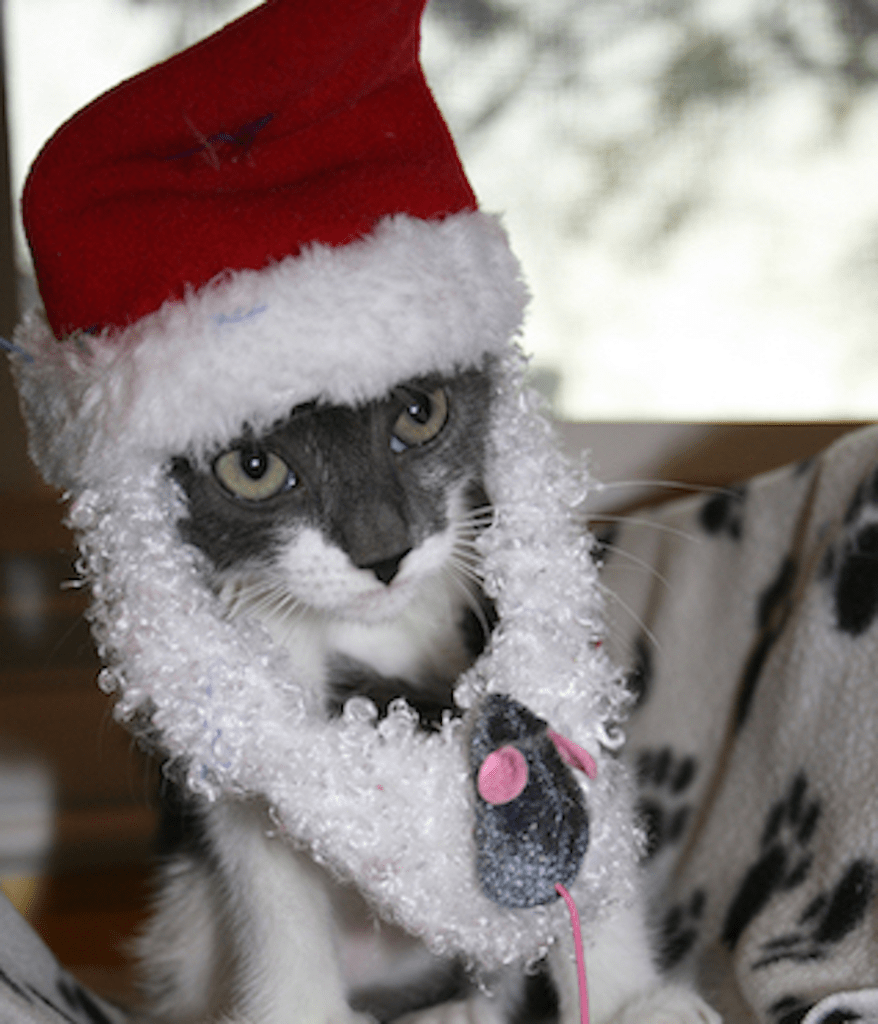 Just before New Year's the goal was not only met, but surpassed by $25. Gunnison got his miracle – a change for life in the New Year. Simons explained what the next steps are for him, now that the money is raised:
"He will be seeing a feline orthopedic specialist next week and begin his treatment for what we hope will be a long and happy life.  The next steps (a bone aspiration) will help us to know whether or not his leg can be saved, but we are mostly concerned with his life, even if he lives it on three legs instead of four.  Currently he is in great spirits hanging out with his classmate Isham.  He is hopping about playfully and is grateful for the outpouring of support.  It is hard to say exactly when he will be ready for his new forever home, but we can't wait for his photos from next year's Christmas!"
In the sweet video below, Gunnison gets a "kitty massage" from his friend Isham. Let the "awwww's" commence!
Isham is such a sweet kitty to take good care of his friend! To donate to Kitty Bungalow, visit their website. You can also contact them via their site if you are interested in adopting Gunnison when he is recovered.
Did you like this?