When a residential service truck driver in Hunterdon County, New Jersey arrived at the transfer station, he was shocked to see a tiny kitten tumble out of the truck as he unloaded the garbage.
It is unclear whether someone dumped the kitten or she was a stray in search of food or shelter. But the poor baby was hurt and terrified, and after her fall, she darted behind some equipment to hide. She was so tiny that the workers quickly lost track of her, and although they wanted to help, they weren't sure how. But they knew that fellow driver James Ryan was a cat lover, and luckily, he was working that day.
When James arrived at the station after completing his route, he didn't expect the question he was asked: "You like cats, right, James?"
He went right to work, digging through the tools to uncover the scared baby. When he finally reached her and gently scooped her up, she let out a cry of pain–her right hind leg had been mangled by the dumpster.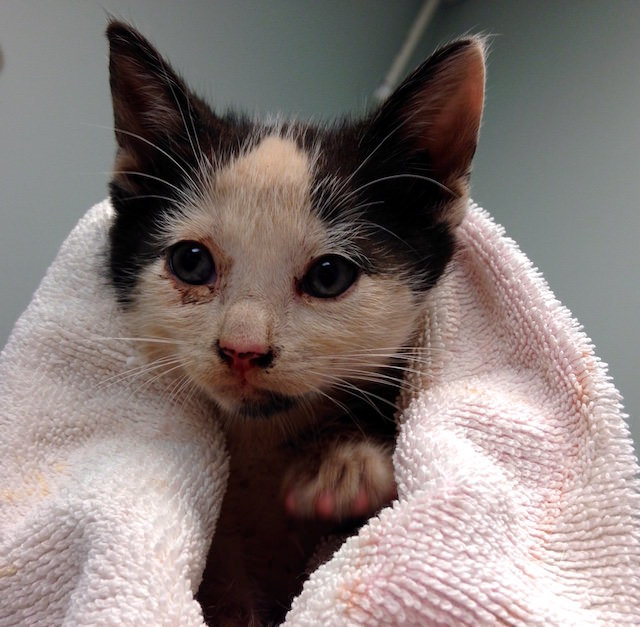 Said the animal lover, "I never want to hear that out of a kitten for the rest of my life. My heart was breaking."
Knowing that the injured kitten needed immediate professional help, James took her to Tabby's Place, a sanctuary in Ringoes, New Jersey. There, she was given pain medication to ease her suffering before a much-needed bath.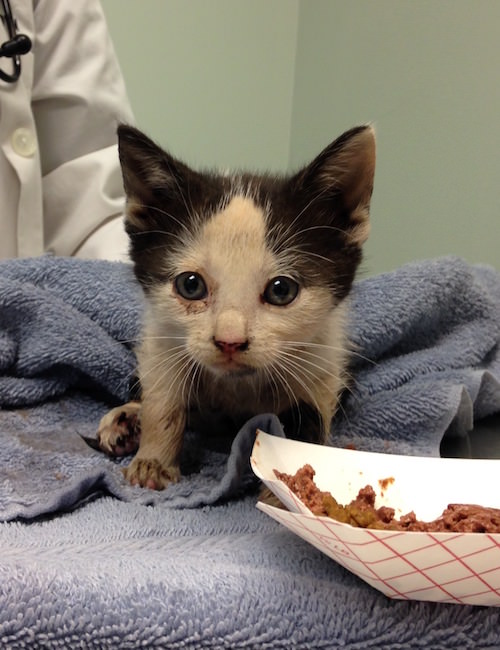 A couple hours later, she was headed to an animal hospital, where her mangled leg was removed.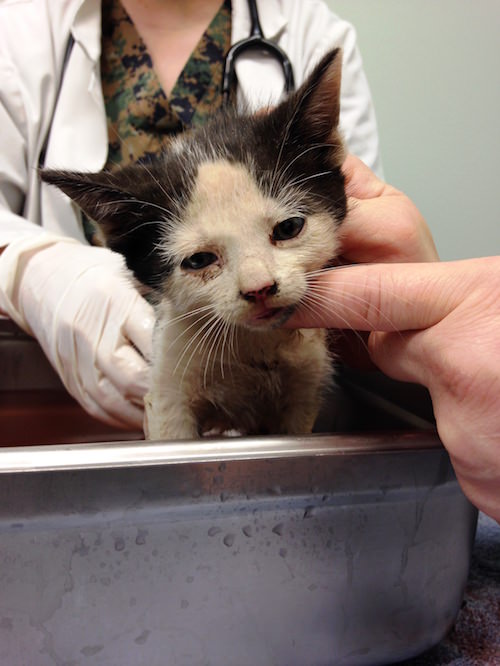 Since James rescued the little black and white furball, he got the honor of naming her and chose one that was dear to his heart: Grace, his daughter's middle name. This little miracle kitty is also fondly referred to as "Amazing Grace."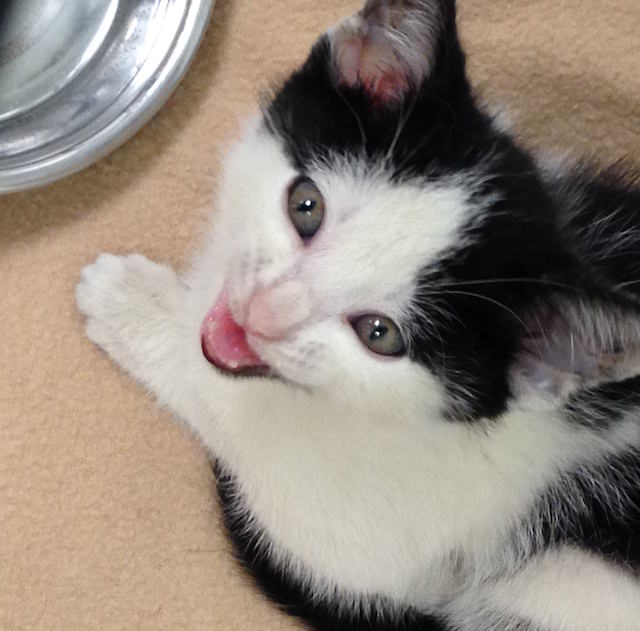 Though she's been through a lot in her young life, Grace is finally on her way to making a full recovery.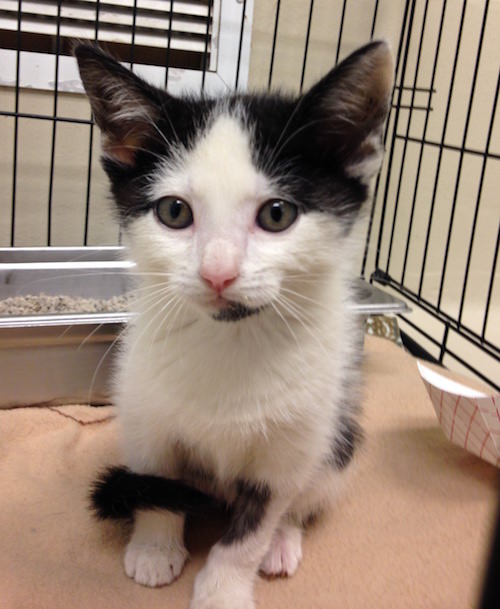 And the best news yet? James and his family are working with Tabby's Place and fostering her as she recovers. Once she's ready, she'll find a loving forever family. Finally, this kitten's future is looking bright!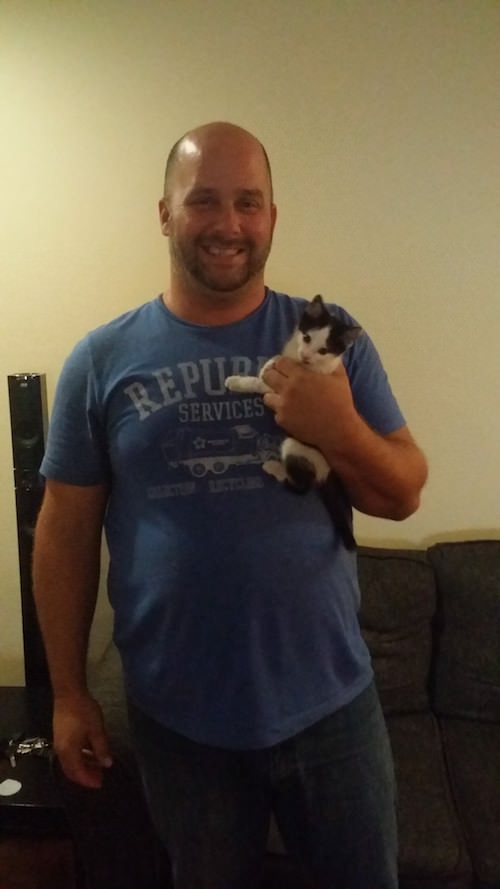 Thanks to James Ryan and family for selflessly caring for little Grace, and to Tabby's Place for letting us share this beautiful story. We have no doubt that Grace will find the perfect forever home!