Kate McKinnon keeps busy. Between movies, appearances, and her decade-long run on Saturday Night Live, she's out of the house a good bit. And her cat, Nino, has been alright with his mom's schedule because it gives him more time to go about his catting. But with her time at SNL recently finished, Kate has been at home more. And Nino isn't sure what to think of the human hanging around more.
McKinnon talked about her cat's thoughts on a recent episode of The Tonight Show Starring Jimmy Fallon, and of course, she created laughs when sharing Nino's peeves.
More Time at Home
Interviewing McKinnon about her exit from the comedy sketch show, SNL alum Jimmy Fallon asked, "Are you prepared for a non-SNL year of not going into work at 1 in the afternoon and staying up to 4 in the morning?"
McKinnon said she was, but her handsome tuxedo cat may not be so keen on his mom spending more time at home.
"My cat has been like, 'Oh, now you're home after a decade of you being gone, out all hours. Now, you're home. Fine, well, now I'm already asleep. Well, now I'm staying up. I'll stay up all night, you won't know where I am. How about that?'" Kate drawled, putting on her best feline airs.
Sounds like kitty Nino runs the McKinnon house. And isn't that how it's supposed to be when a cat rules your world?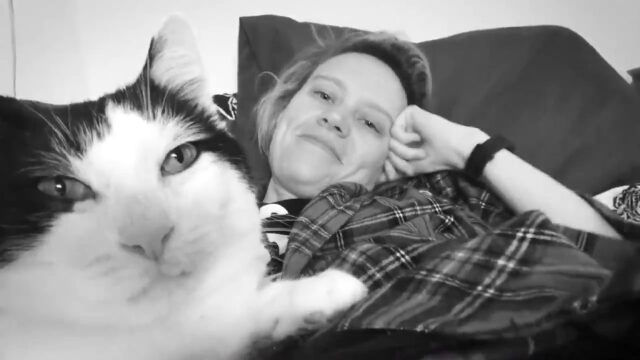 Meet Nino McKinnon
Named after the pizza place where he was found, Nino Positano is a seventeen-pound wonder, thanks to his penchant for pizza crusts. McKinnon explained in a sitdown with Ellen DeGeneres, "They wanted him gone from the pizzeria because he kept eating all the crusts."
And her recent interview with Fallon wasn't the first time McKinnon talked about Nino on the late-night show. When Jimmy asked how her cat was doing in a 2016 interview, Kate pawsitively lit up at the mention of her son and shared the cutest pic of her kitty boy nestled inside his mom's cat-pouch hoodie.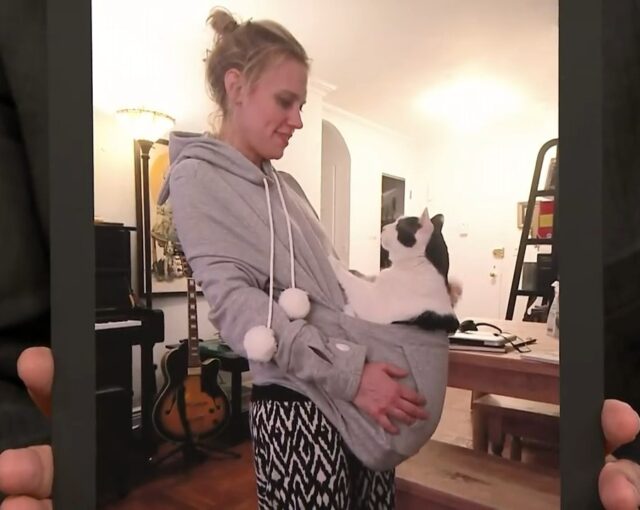 Cute as the moment was, Nino hated the sweatshirt. Much like everything McKinnon tries to lavish on him.
"I buy him all this fun stuff, and he just wants, all he wants is individual drips from my bathtub," Kate told Fallon.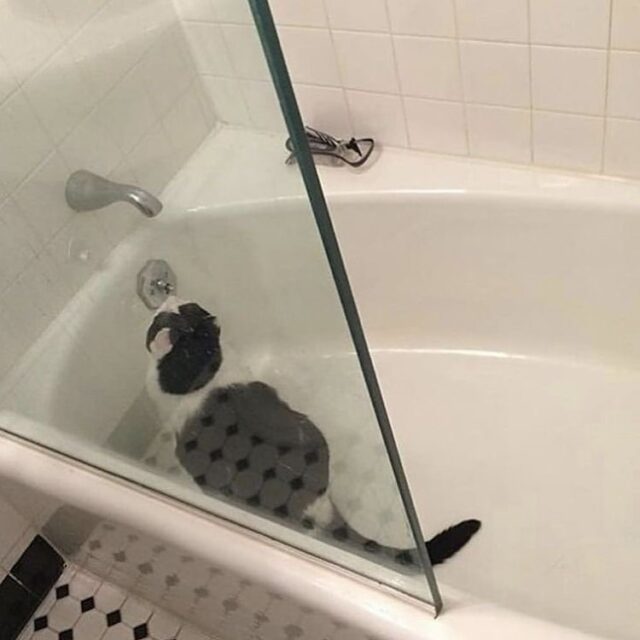 She also mentioned how she was excited to share her Emmy win with Nino, but his response was simply, "Yeah, go scoop the crap from my box."
Sounds like the purrfect feline response. Cat parents everywhere can undoubtedly sympathize with Kate about raising an "ungrateful" cat. But don't we just love them all the more for their spoiled ways?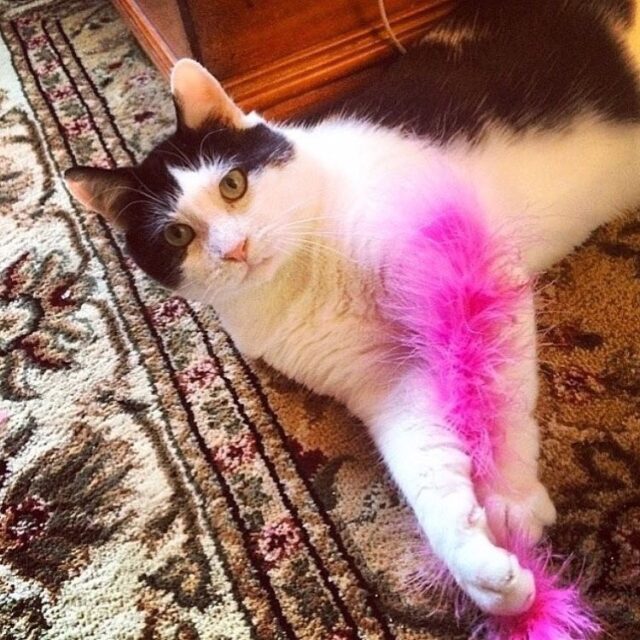 TV Debut
If you're a fan of SNL, you might already be familiar with Nino the cat, thanks to his appearance in a "Whiskers R We" skit that aired when a certain pandemic had us all quarantined at home. The sketch revealed Nino as an incredible talent on the screen, just like his devoted mother.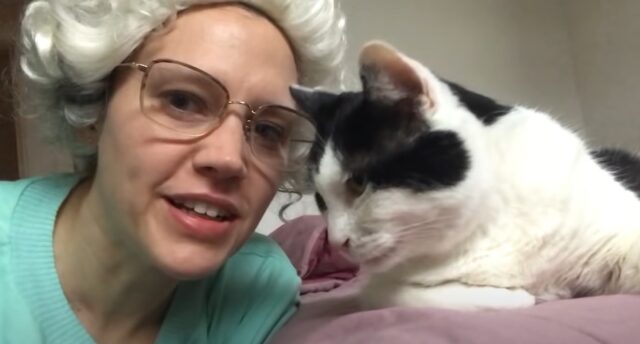 "Close friends describe me as Kate covered in cat hair," shared cat lover McKinnon.
The pound cat mom has also revealed that if she had an Instagram account, "it would just be pictures of my son, who is a cat."
We at iHeartCats would happily follow that account, Kate!
Feature Image: @ya_gotta_be_mckinnoning_me/Instagram