Cats Protection conducted an interesting survey that gave some insight into finding partners with pets.
As it turns out, survey takers felt that it was more important for a partner to be feline-friendly than to have a nice car or own their own place.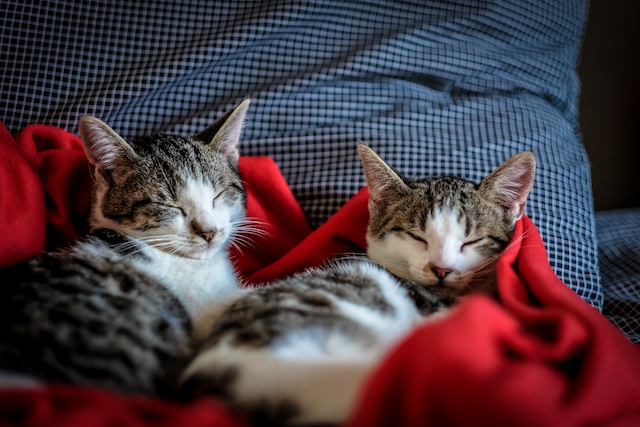 Of the 1,000 participants, 25.7% said that it was either "important" or "very important" for a partner to be a cat lover (with another 25% staying neutral). Only 15.6% of people felt that owning a nice car was a priority, and an even 25% thought it essential for a significant other to have their own home. Of these three survey questions, a liking for cats came out on top!
Additionally, a love for pets, in general, was certainly an endearing trait for survey takers. When asked, "Would you be more inclined to date someone for a longer period of time if you had a close relationship with their pet?" 39.2% said either "yes" or "maybe." But perhaps the most telling results came after the question: "Do you feel that having a pet can enhance your relationships with partners/family?" 60.5% answered positively. 
There you have it: cat and animal lovers of all kinds may have a leg-up in the relationship game.
Is being a cat lover an essential trait that you look for in a partner? Tell us in the comments!