British singer Ed Sheeran's latest tour will take him to Japan for two shows this October. The residents of one tiny island community have invited the cat-loving pop star to come for a visit in between his performances in Osaka and Tokyo. Ainoshima, a fishing village just off the southern part of Japan, is home to 500 humans and approximately 150 felines. Island officials believe that a visit from Sheeran will help them attract an ever-growing crop of tourists to "Cat Heaven Island."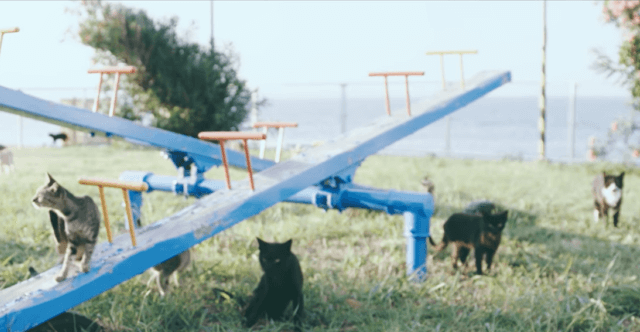 Japan has 11 cat islands in all, created by local fishermen bringing animals over to control the rodent populations at the docks. Ainoshima has seen a major surge in visitors ever since word of Japan's free-roaming cat colonies reached feline enthusiasts. Tourists come bearing cat food to photograph the kitties as they line up to eat.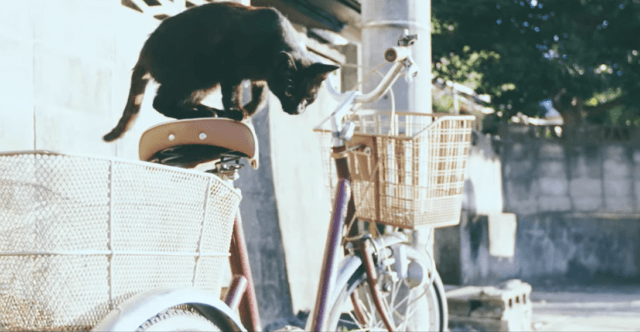 Recently, town officials created an adorable video entitled, "Dear Mr. Ed Sheeran," with the aim of luring the famous Brit to Ainoshima during his time in Japan next month.
"Dear Mr. Ed Sheeran, did you know that there is a cat island in Japan?" the video's introduction reads. "It's called Ainoshima. It's a tiny, tiny island and the size can't even be compared to Ireland!"
The video is packed with quaint, picturesque scenes of island life on Ainoshima. The docks, craggy cliffs and beach imagery are interspersed with shots of the curious cats lounging in the sun, watching birds and exploring the community – all to the tune of Sheeran's hit single, "Shape of You."
"At times they fight and yet have so much love for one another. They are enjoying life while being surrounded by the beautiful sea and mountains," the video continues.
Sheeran has yet to respond to the island's invitation, but a spike in tourism could potentially generate the funds needed to provide additional care to the animals of "Cat Heaven Island".
Should the singer accept Ainoshima's offer, officials have suggested he plan his visit around the kitties' sleep schedules!
"P.S. The cats love their afternoon naps!" the narrative concludes. "We recommend visiting the island during the mornings or evenings."