Warning: The image below may be disturbing to some readers. 
You may remember back when we shared the story of Bart the "zombie cat," who dug himself out of his grave. Bart had been struck by a car, and was presumed dead when owner Ellis Hutson buried him.
But nearly a week later, Bart showed up at a neighbor's door, in rough shape but alive. The neighbor contacted Hutson, who brought the kitty to the Humane Society of Tampa Bay for treatment.
Although Hutson sought out help for the cat — who made a full recovery — Humane Society of Tampa Bay director Sherry Silk wasn't convinced that Hutson's home was the best place for Bart.
For one, she was concerned about Hutson's 2-year-old daughter playing too roughly with the recovering cat. Also, she claimed she saw a YouTube video in which neighbors insinuated they witnessed the cat moving before Hutson put him underground.
There were a couple other strange occurances, too: Hutson's neighbor set up a GoFundMe page that raised over $7,000 for Bart's care, but at the time of the story, the humane society hadn't seen a cent. (The neighbor claimed the organization had mislead donators as to how their money would be spent.) And a correspondent on the story said that their research indicated that Hutson had been charged with animal cruelty in 1998.
Bart remained in the care of the humane society and a foster home as he recovered, enduring surgery, having an eye removed, and being sustained on a feeding tube for many weeks. Despite being on the brink of death several times, this cat, with his unbeatable spirit, made it through.
It cost the organization nearly $11,000 to keep Bart alive, but according to Silk, it was all worth it.
"How many cats can crawl out of a grave, right? So he deserves it. And he did get donations for his care," Silk said in an interview by KETV.
But Bart's miraculous recovery wasn't the end of the road; Silk continued to battle for custody with Hutson, who wanted his cat back.
"I couldn't keep him. Technically, I should have returned the cat to him. I just made a decision as the CEO of our organization that I couldn't in good conscience do that," Silk told KETV.
Hutson sued the Humane Society of Tampa Bay, and after a lengthy 20-month legal battle, he was awarded over $5,000; but Bart remained in the custody of the organization.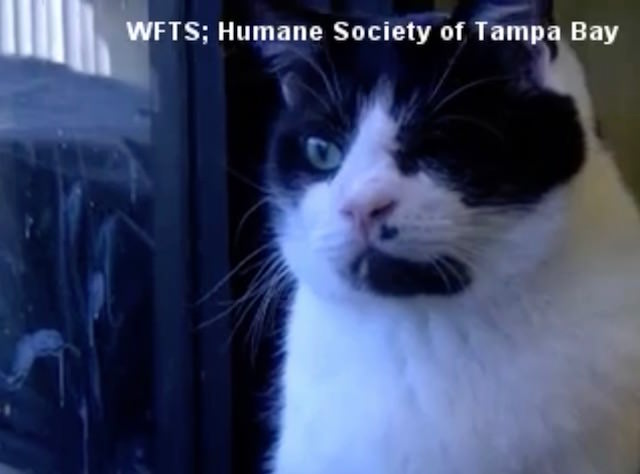 At the end of the ordeal, it was worth the fight. Bart is as healthy as ever, weighing twice the amount he did when he first began treatment. He has already been adopted by his foster mom, who's also a staff member at the humane society.
"He has a little feline sister and feline brother and they get along amazingly. I just want him to live a long happy quiet life," cat-mom Valerie said in the story.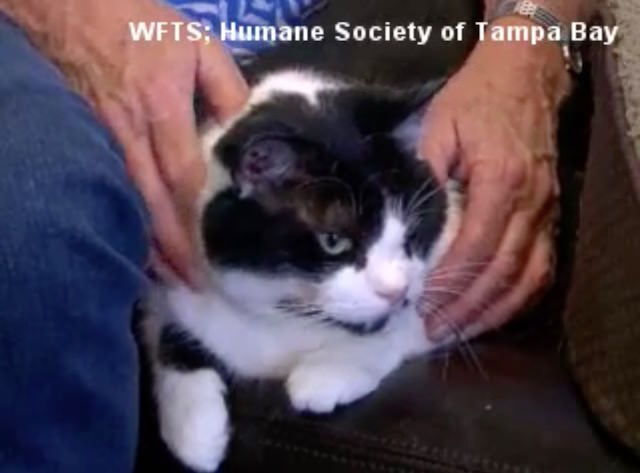 We're so happy to see that Bart is doing well!
We want to hear your thoughts: was Silk right to fight for the cat's custody, or should he have gone home with his original owner?
(h/t: KETV)