Cats love to be pampered. In fact, if there's any other creature on this green Earth of ours that loves a spa day like we do, it's the kitties. They certainly understand the importance of comfort and relaxation. After all, it's hard work being a kitty!
All day long, they keep to their rigorous schedules of being cute, wreaking havoc, and demanding food. Sounds like the life of a big business CEO, right? So, how do cats unwind? Some cats just need a nap in the sun, and others require regular snacks. But some kitties find their Zen with a good massage. Like this adorable cat! This furry sweetheart recharges with a swirly scritching from his handy, dandy massager!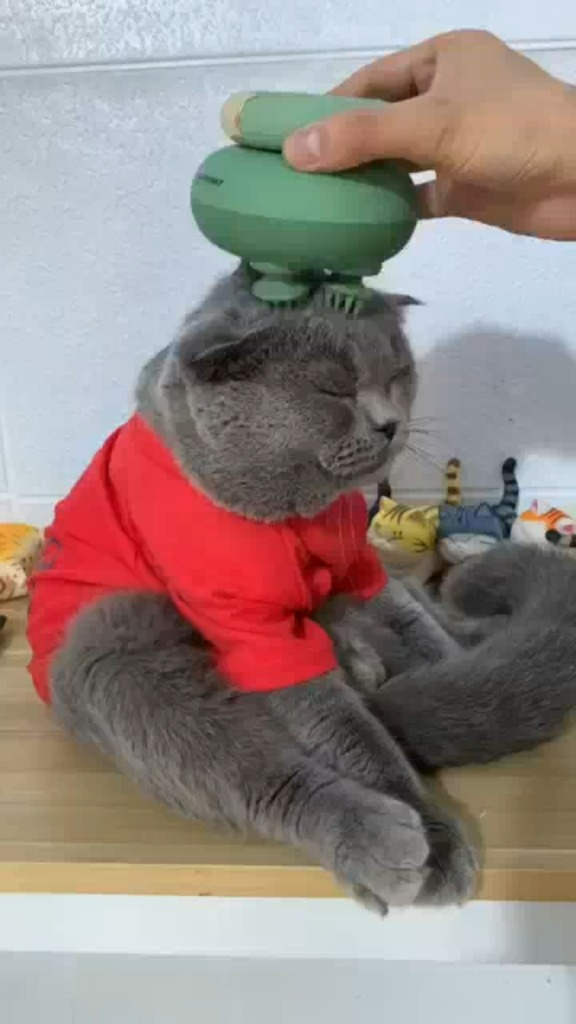 Feels Purrfect
In the cutest video posted to TikTik by haahappy, a British Shorthair cat lounges in various states of comfort while getting 'pets' from a handheld massager. And if that isn't cute enough, the kitty is dressed in a red shirt that sure makes his lush silver fur pop. The little animal toys perched around the cat complete the super kawaii vibes of the video, leaving cat lovers a mess of melted hearts.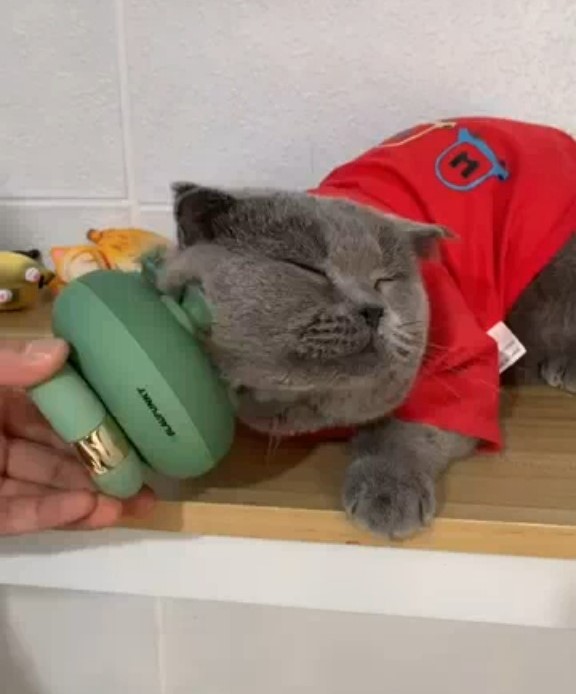 And with 53 million views and 3.5 million likes on TikTok, that's a lot of melted hearts!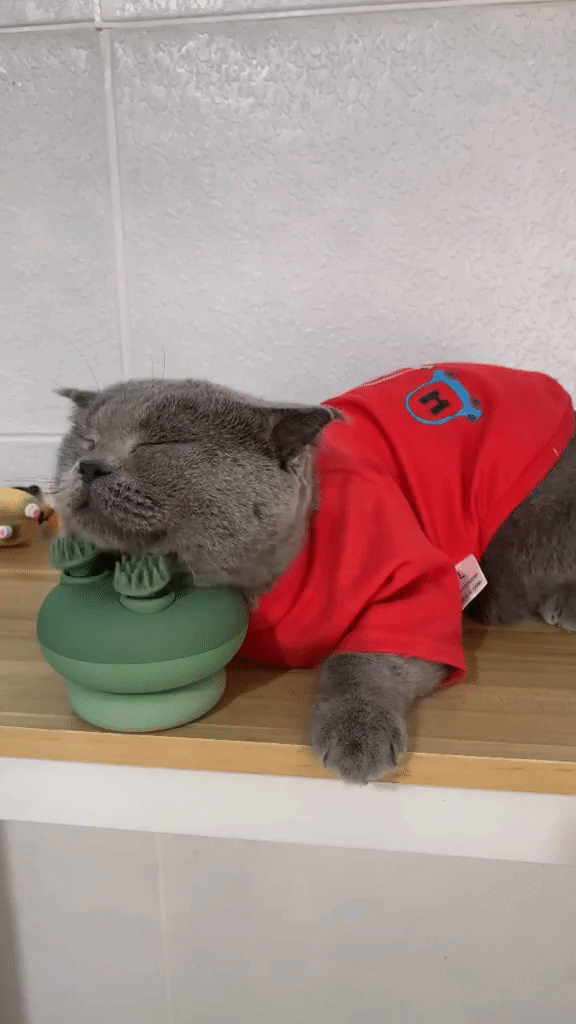 But this cute cat isn't the only one who knows how to melt into relaxation. Check out these other kitties enjoying a good indulgence!
Cats Love the Pampurred Life
Is that pure bliss on Otto's face during a nice grooming session?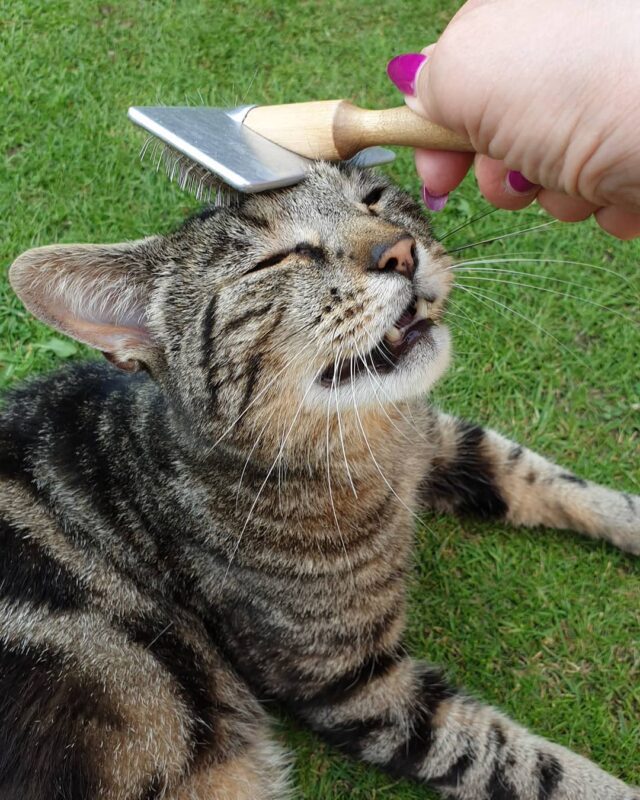 The ultimate in cat spa days!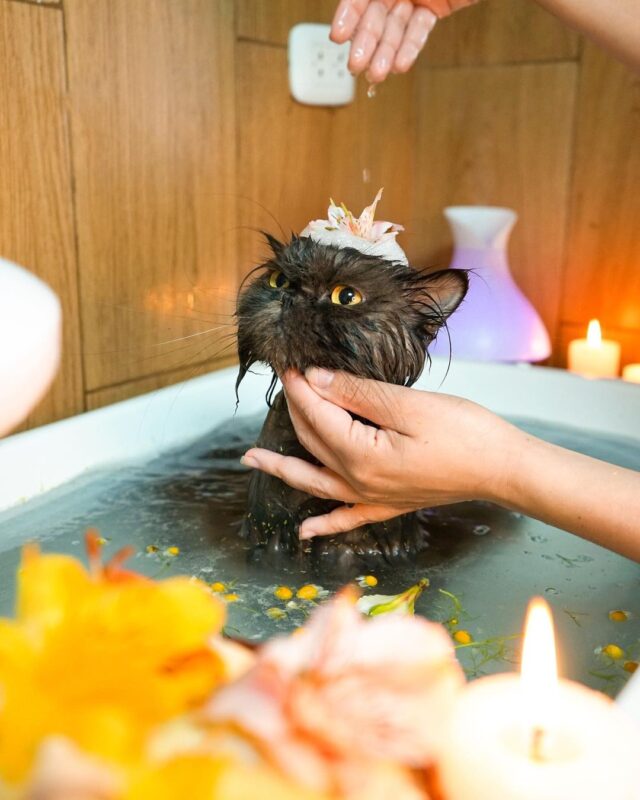 Another sweet neko enjoys a massage…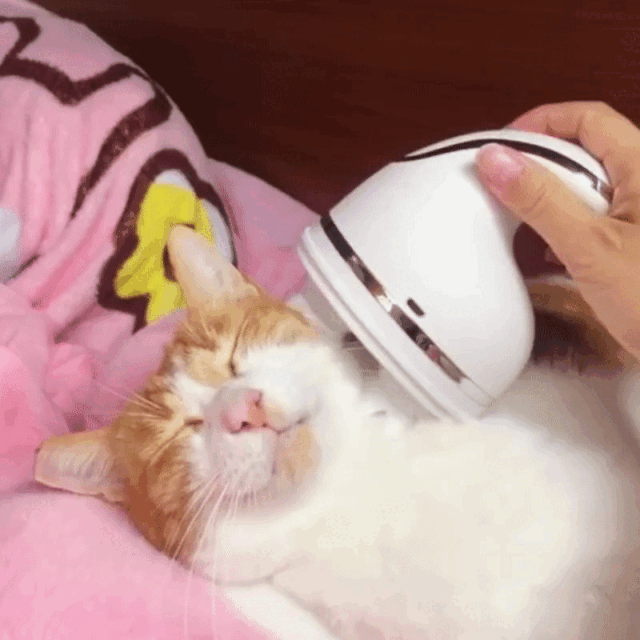 Cheddar knows how to chill!
Look at this pretty princess in a relaxing bath!
Tranquility is a snack and a bath!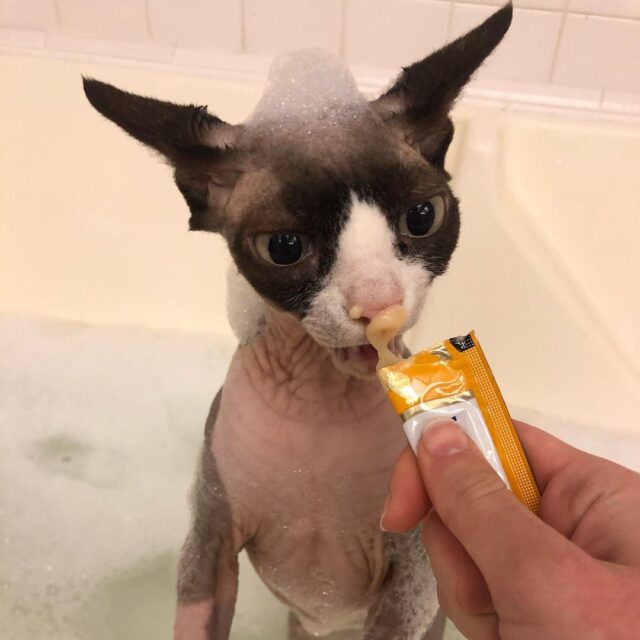 Curling up after a bath is a purrfect treat!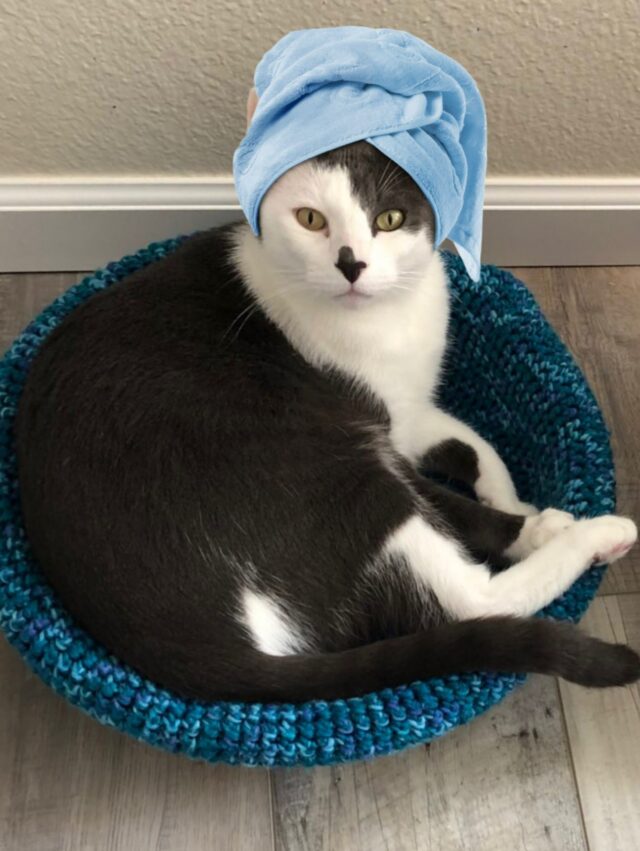 Weekends are for pampering rituals.
"Be sure to get all the knots out."
Not only does Lobstah love to get a massage, but he's also pretty good at giving them too!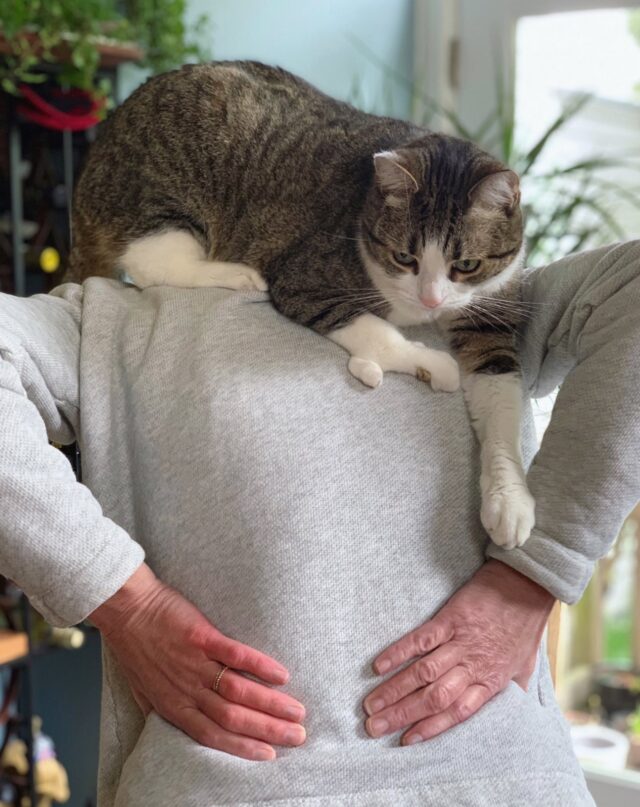 Coby the cat says, "I'd
 sleep every second of the day if I didn't have to get up for food."
If you need Princess Sophia, she'll be in her massage session…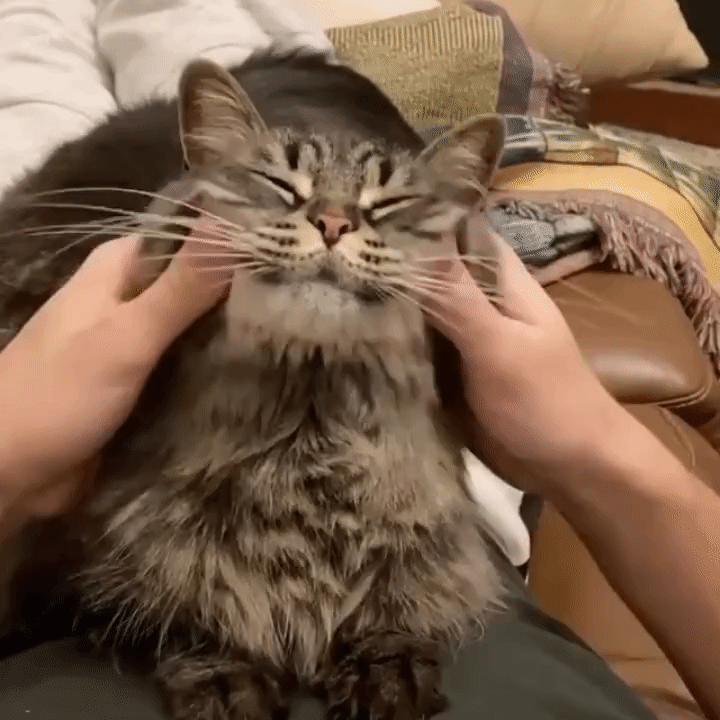 Not only does a good massage give kitties the treat of pure bliss, but check out these 5 Benefits of Feline Massage.
Then, help your kitty get to a state of purrfect balance. Power Up Feline Paws With Reflexology For Cats.
H/T: www.newsweek.com
Feature Image: @haahappy/TikTok