As Brooke Goldman, who lives in New York City, sleepily stumbled along the sidewalk, she had no idea she was about to see something that would warm her heart on that chilly morning.
The photographer was walking her boyfriend to the train station to say goodbye before he set out on a trip. But despite the kind gesture, the only place she wanted to be was in bed.
"I was pretty out of it," Goldman told The Dodo. "I was trying to get home as fast as possible to go back to sleep and wasn't ready for the day at all."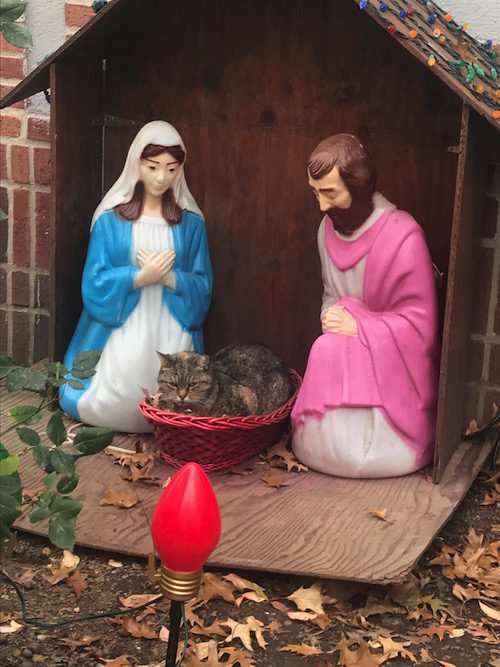 As she walked back home and past a nearby nativity scene, Goldman drowsily realized that something wasn't quite right: a fuzzy gray kitty had made himself right at home in baby Jesus' manger, with Mary and Joseph gazing lovingly down at him. The cat didn't seem to return their affection.
"I thought it was the funniest thing," Goldman told iHeartCats of the grumpy-looking feline. "I was pleasantly taken aback and kept on laughing my whole way home."
Luckily, she was awake enough to snap a photo!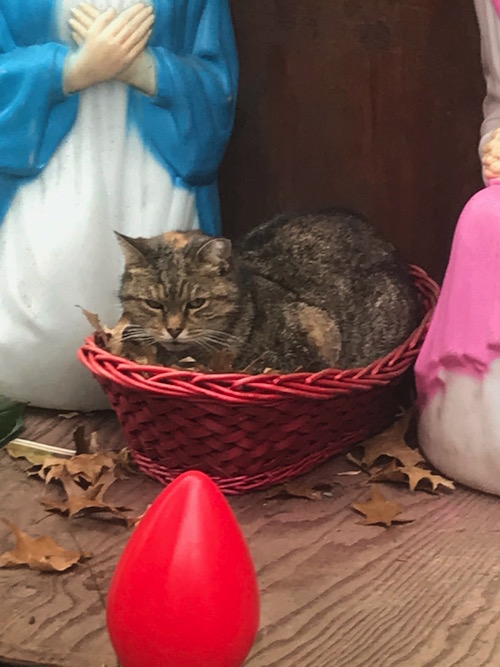 Despite the fact that the cat's expression seemed completely devoid of all Christmas cheer, Goldman couldn't help but feel a little "meowy" magic. She thinks he may be someone's pet, and hopes that if he has a family out there, they see the now-viral photo.
"I haven't gone back to that spot since, but I walk that way often. I'm hoping the owners see it online and get a kick out of it themselves," she said.
Goldman herself is an animal lover, and will undoubtedly keep an eye out for the cat who spread holiday joy when she least expected it.
"I had two dogs, but unfortunately they passed away. My dog Pepper was truly a beauty queen though, what a star," she told us.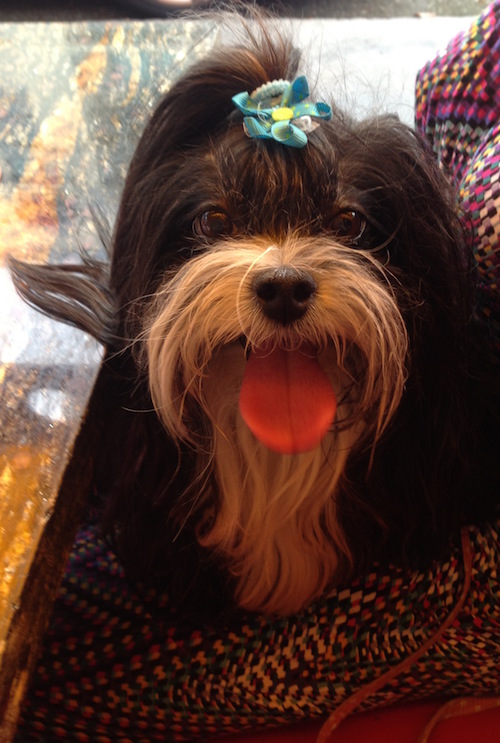 We want to thank Goldman for letting us share this story, as well as her photos. Now, this silly kitty has made many peoples' days a little brighter!
You can follow Brooke Goldman on Instagram @brookegoldmanphoto.
(h/t: The Dodo)