Have you ever seen a cat who prefers to stand on two legs like humans do? Well, if you haven't then this is your lucky day! Everyone, meet George! George the Cat has his very own Instagram account, and he has a Facebook page too! Everyone loves him so much that he has over 81,000 followers on Instagram and more than 4,000 likes on his Facebook Page! His description on his Facebook page is short and straight to the point saying, "Hey, I'm George and I like to stand. You can find me on Instagram as George2legs!"
Check out some of his pictures below! It's too adorable to miss!
George just woke up and he wants to greet everyone good morning!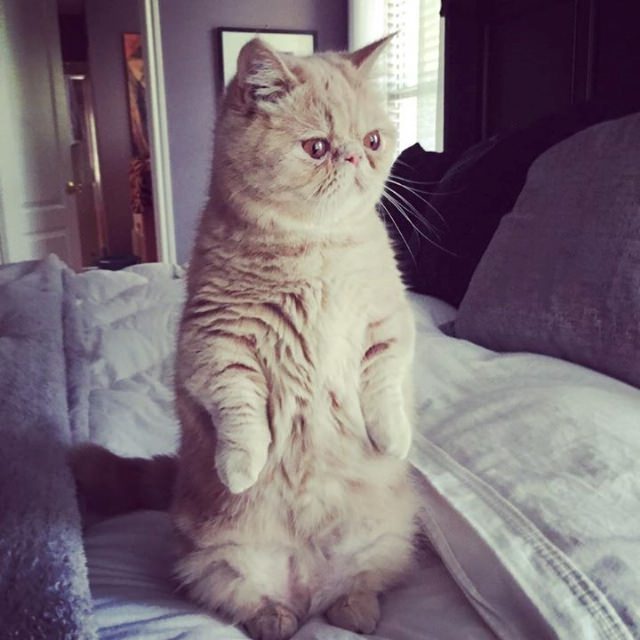 And here he is on the table, looking for breakfast!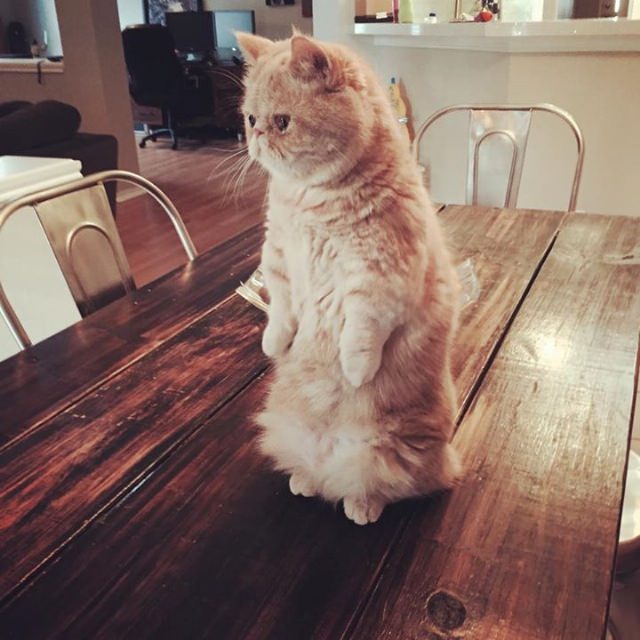 It must be bath day for cute George!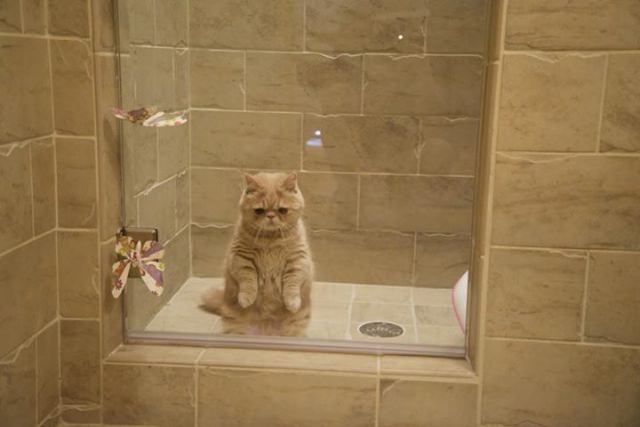 He's checking his adorable self in the mirror! You are one good-looking cat, George!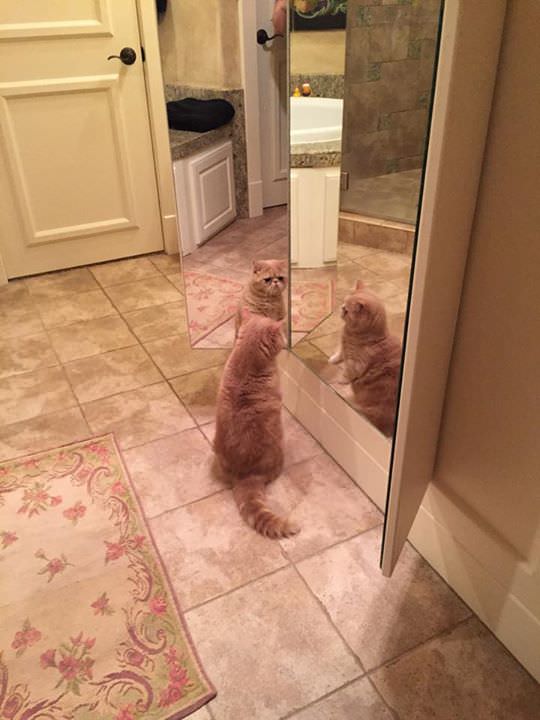 Isn't he gorgeous? I think I'm in love with George the Cat!
You can also see more of George at his YouTube Channel and his Tumbler account!
Did you like this?