Influenza virus makes headlines every year. It has become a part of our culture to hear about flu this time of year.  People talk about vaccines and outbreaks and do not become overly concerned. But maybe we are not mindful enough of the danger of influenza viruses.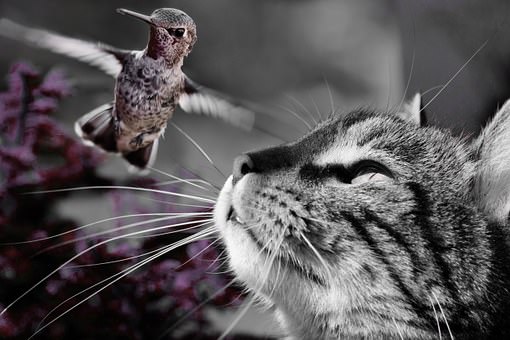 Viruses are a part of everyday life anyway. We have all had rhinovirus, a cause of the common cold for humans. Pets too have their own viruses, like parvovirus for dogs or Feline Leukemia Virus for cats. These viruses seem to be species specific and although pet owners should be concerned and follow their veterinarian's guidelines for prevention and treatment of these, there has been no evidence to suggest that we should fear an infection ourselves from these pathogens. This sense of security is not the case for every virus.
Recently the Health Department and the Animal Care Centers of NYC (ACC) discovered that a strain of influenza A virus, has infected 45 cats housed at a Manhattan shelter. This is a strain of avian influenza or "bird flu". The strain, H7N2, is considered a low pathogenic strain and has only caused 2 people in the US to become sick, but it is the first time that it has been found to sicken domestic cats.
The jump from species to species is not a cause for panic, but is noteworthy enough to alert us and the fact that it can sicken our housecats is also important since our cats share our homes.
Fortunately, this particular outbreak seems very mild and the affected cats are only experiencing minor upper respiratory signs, like fever and red eyes. Infection seems to be confined to the shelter cats. Because of the jump from birds to cats, we cannot say that there is no risk to humans, but at this time, the risk is thought minimal.
Veterinarians should be aware that this infection has happened and cat owners should know to seek help if their cats appear to be ill. Any time a cat seems sick, it is critical to include your veterinarian. Veterinarians are a part of the global health team that keeps both people and pets safe and we cannot help you if you do not include us in the care of your cat.
To see the Health Department press release, click here.
Love Cats? Find out more by following me on Facebook. Click here.