Suzie, an 8-year-old Boxer, is used to bestowing her gentle wisdom on foster kittens. But one particular tabby named Tina Merlot holds a special place in her heart.
Suzie's human, Kelly Hartman, has been fostering kittens in her Ohio home for the past several years. Although her initial plan was to foster a pup to keep Suzie company, the Boxer ended up having a soft spot for felines!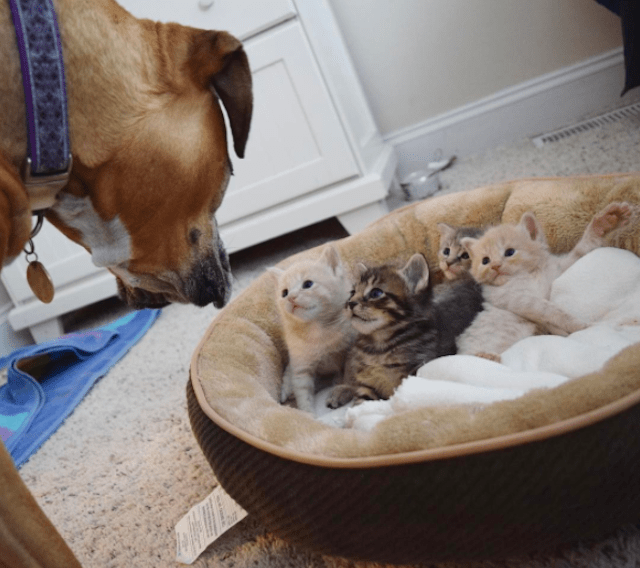 Kelly recalled:
"I went into the local shelter to foster a dog because I thought Suzie might like to have a friend around. I walked out with 5 kittens. I wasn't sure how Suzie would react to them but she did great so I just kept going back for more."
"Sometimes when I put her down for a nap she looks at me like I've betrayed her."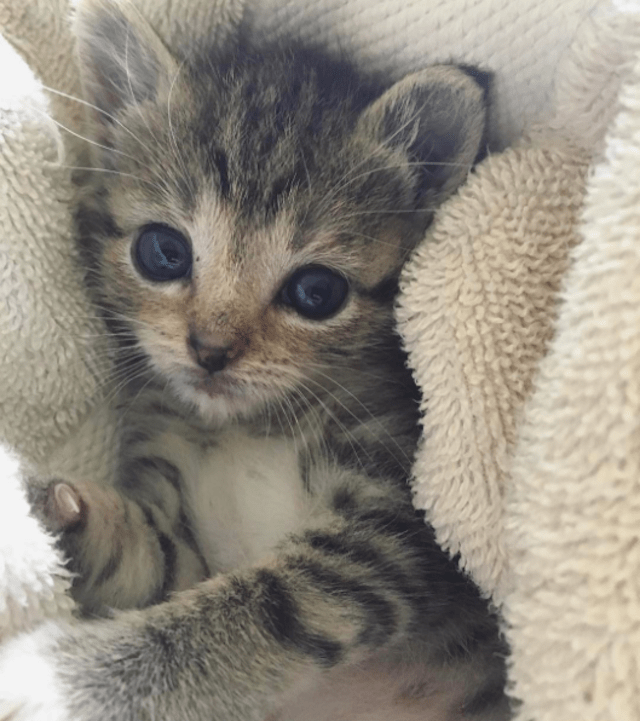 With each batch of foster kittens, Suzie's calm energy continued to bring comfort to the motherless babies. And when tiny Tina came along, the two formed a connection that was extra-special.
As it turned out, Tina had overcome a traumatic past.
When she was found, her rescuers didn't think she was alive. At only a day or two old, she was all alone, freezing cold, and wasn't moving. They were going to bury her… then her foot began to twitch!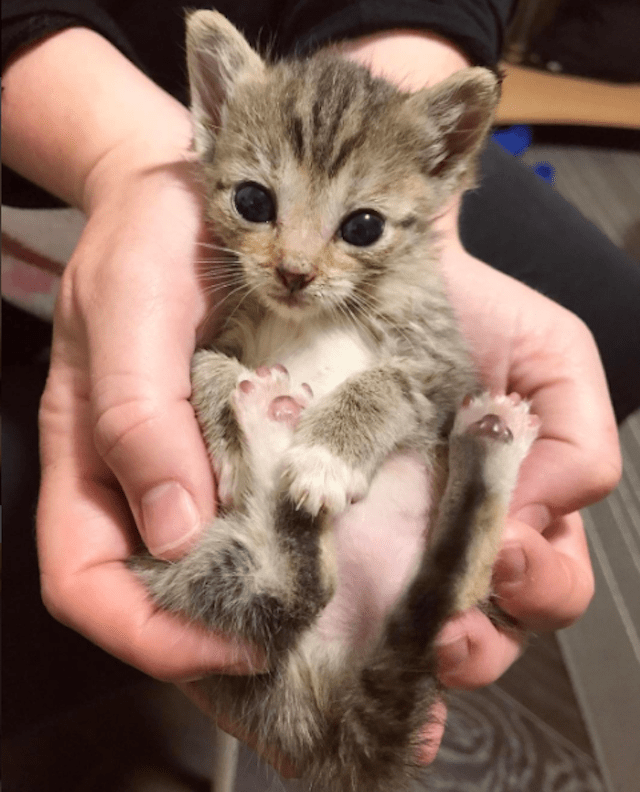 The good Samaritans nursed the kitten back to health for the next two weeks until she was taken into the care of a rescue. Soon after, she was paired with foster mom Kelly and canine caretaker Suzie!
Kelly describes Tina as "the most perfect kitten in the entire world."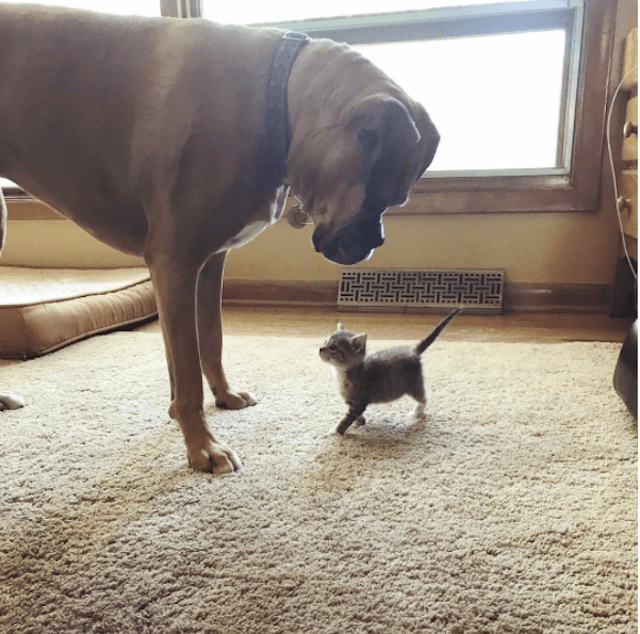 Kelly told iHeartcats.:
"Tina is especially drawn to Suzie because she is on her own. She doesn't have any siblings and I am bottle feeding her so I think she kind of sees Suzie as a mom. Tina follows her everywhere."
The doting dog has been happy to show the ropes to her new feline friend. She's been getting the kitty acquainted with her foster home and family, and helping her learn the best way to get things done!
"Stick with me, kid, I'll show ya where they hide the cookies."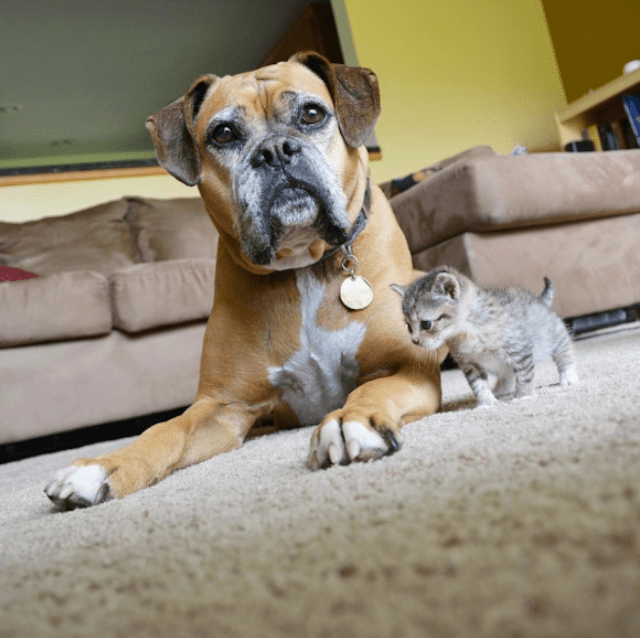 And as for the story behind Tina Merlot's adorable name? Kelly explained:
"The first night I had Tina I was staying at a friend's house. We were having a glass of wine and noticed that she would fit perfectly into the glass…She had such a big belly she kind of filled it perfectly so we thought a wine themed name would be fitting."
"I'm thinking maybe she needs a wine themed name to complement her wine glass shaped body?"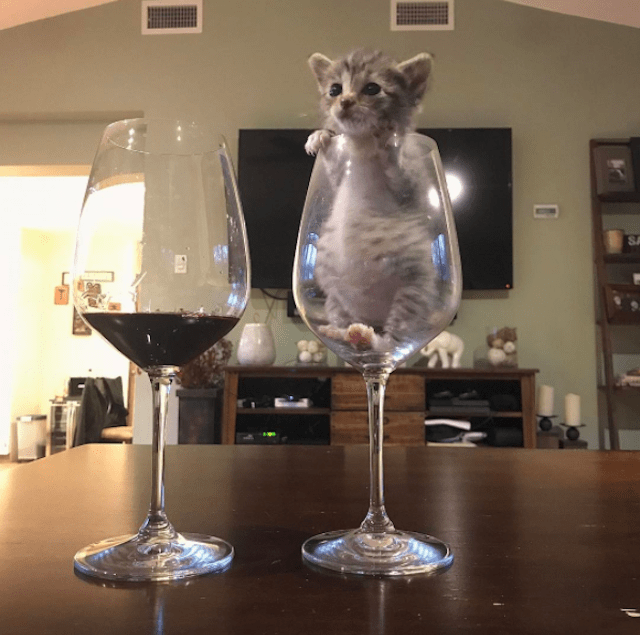 We're so glad that Miss Merlot is in safe, loving hands – and paws! Pretty soon, she's going to need a forever home with a family in northeast Ohio. If you're local and interested in adopting Tina, message Kelly on Instagram @suzie_and_kushi, where you can also keep up with the kitty's antics!
"She wakes up with a smile and goes to bed with a smile."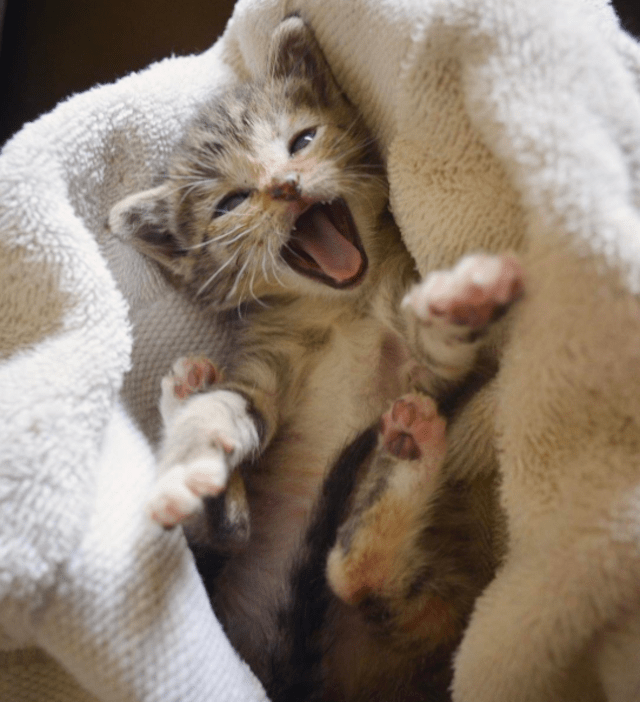 Special thanks to Kelly Hartman for letting us share this wonderful story!