Are you looking for something to occupy your evenings as the days grow short and the weather turns cold? What's better than knitting hats for your cats?
Sara Thomas is the author of Cats in Hats, an 112-page knitting pattern book chock-full of fun, festive, and downright fantastic hats for your felines. From a unicorn and punk Mohawk to more traditional styles, it has something for everyone, regardless of style, taste or skill level.
After studying fashion design in London, England, Thomas moved back home to Tennessee. In 2009, she adopted her first cat, Dorothy, whom she credits as the inspiration behind cat hats.
"I had been knitting for years prior, but she inspired me to get into feline headwear," Thomas told iHeartCats.com "I found it entertaining to make her tiny hats that reflected her personality. I opened my Etsy site that year, and cat hats took off almost immediately."
If you don't knit, you can but one of her already made cat hats on her Etsy shop!
Not sure your cat will take to a hat? We asked Thomas for some tips on how to get a kitty used to headwear:
"I always try to be clear with people that not every cat likes wearing hats, and that forcing them to do will likely be traumatic for all parties. I've had success by using cat treats, and even cat toys, as incentives and distractions while trying on a hat on a cat. I think it helps if you have a great relationship with your cat, and in my experience more docile or laid back kittys are usually more amenable to wearing the hats."
You can purchase her book, Cats in Hats, here. Also, be sure to follow her on her Instagram account, where she posts all the most recent cats in hats!
And now, some kitty in hats made by Sara for your enjoyment! (Photos courtesy of Sara Thomas, all image rights reserved.)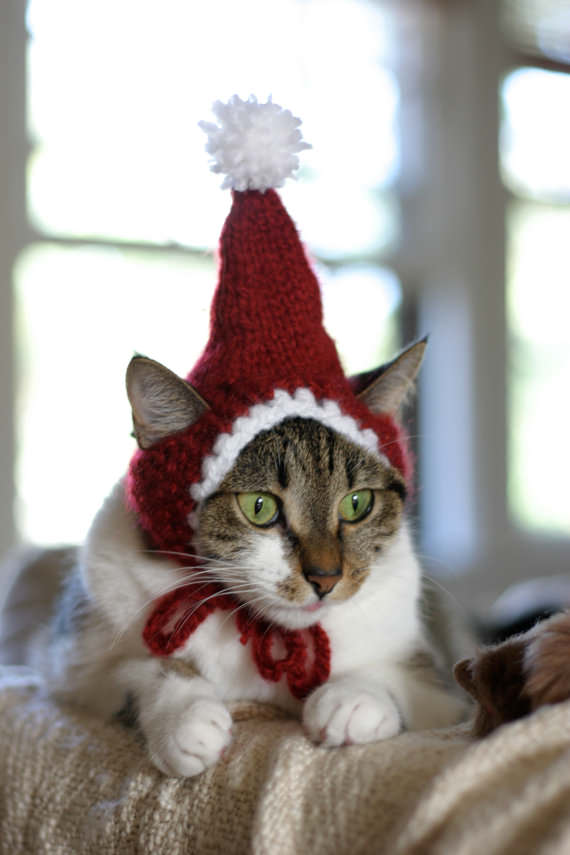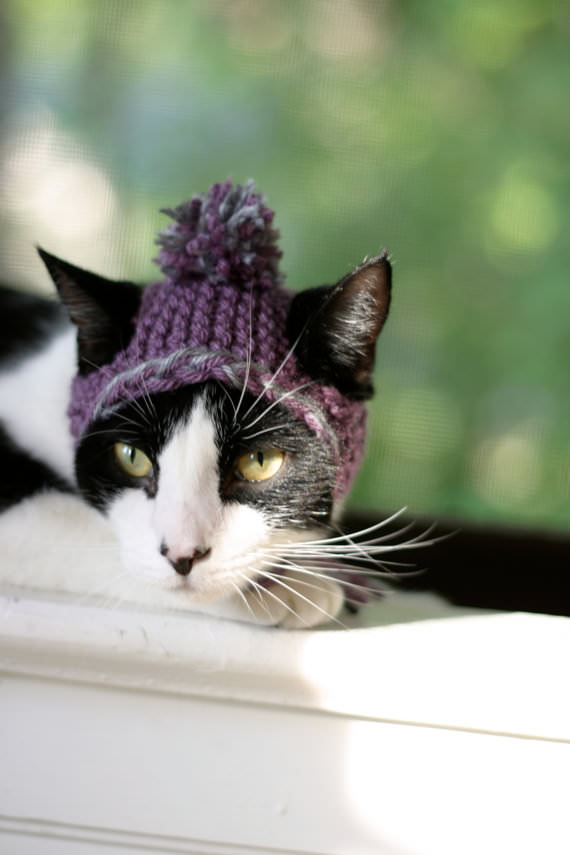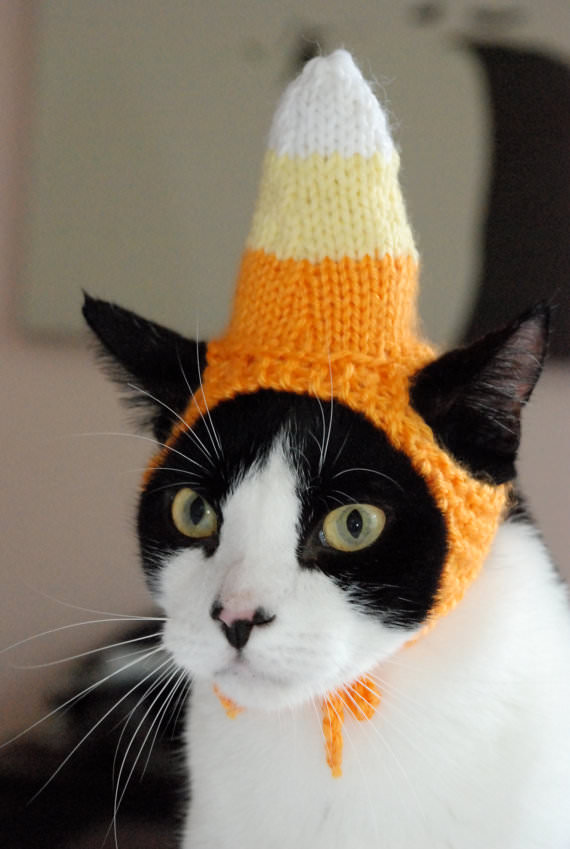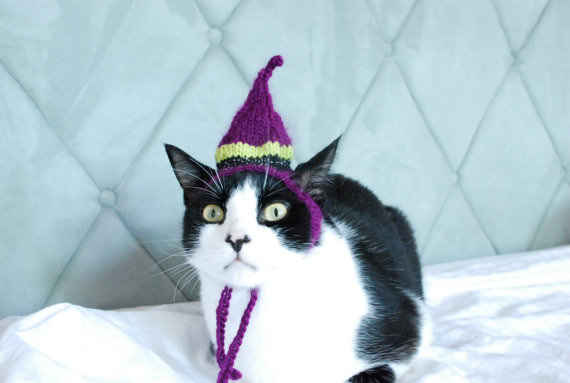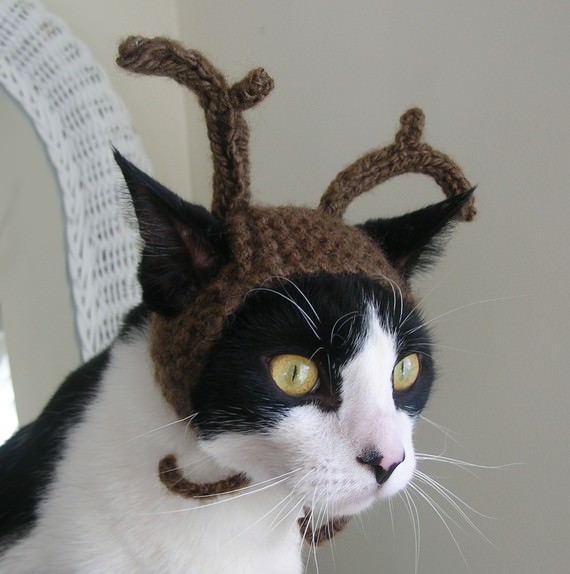 Did you like this?