A lovely Himalayan mix was picked up by animal control officers in Naples, Florida with a bullet lodged in his back and taken to Collier County Domestic Animal Services (CCDAS) for care.
At first the pitiful cat seemed a sure candidate for humane euthanasia – he was clearly paralyzed and suffering. But he refused to let a terrible act of cruelty keep him down and now he's searching for a home to call his own.
Thanks to a little faith and a lot of hard work from Dr. Karen Brown, a veterinarian at CCDAS, the cat they named Roger Daltrey made a miraculous recovery. She started him on steroids to reduce the inflammation around his spine.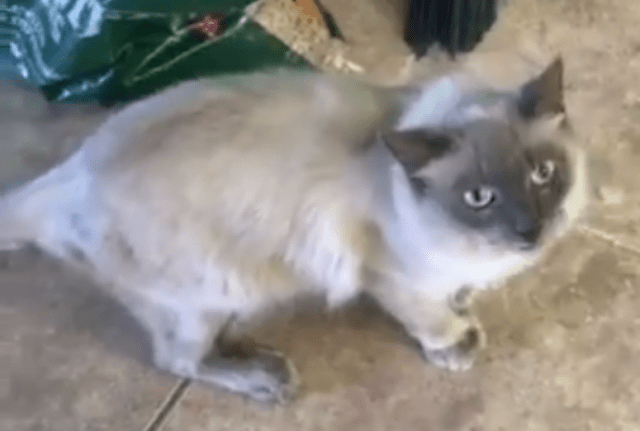 Sure enough, the injections worked and Roger began to regain control of his legs. It was clear that despite his grievous injury, this kitty was not ready to stop fighting! CCDAS reached out to local rescue group, Naples Cat Alliance who agreed to take Roger in.
The rescuers at NCA brought Roger to see the finest specialists in the area who all agreed that attempting to remove the bullet was too risky. The best course of action was to leave it where it was – lodged in the abused cat's spine – for life.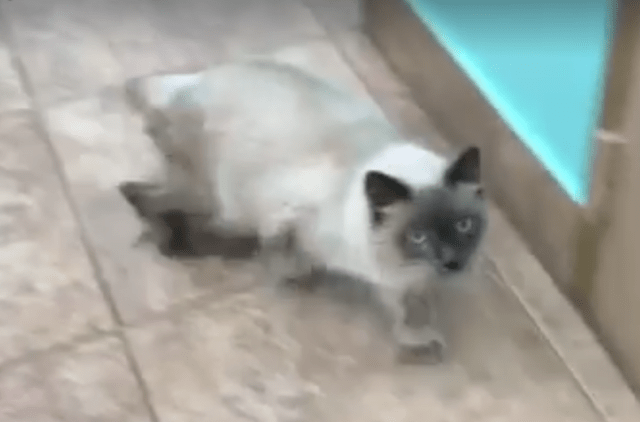 Instead Roger was neutered and had his paralyzed tail removed to prevent it from interfering when he walks or uses the bathroom. Without his tail to slow him down, Roger's walk became stronger and more confident until her could even run!
During his time at the Naples Cat Alliance, Roger has become a favorite among volunteers, visitors and fellow resident animals. He even befriended the rescue's canine mascot, Bitsy (who may or may not think she is a cat)!
Now all Roger needs to make his life complete is that one special person to see past his imperfections and take him home for good. There's just one small catch. Although Roger miraculously regained sensation in his back end and the ability to walk, the bullet in his spine has caused him to become incontinent.
His friends at NCA have tile floors and do not mind cleaning up after Roger at all – he repays them with plenty of purrs and snuggles – but the issue has prevented him from getting adopted.
A generous benefactor who wishes to remain anonymous has agreed to sponsor 100% of Roger's veterinary expenses for the rest of his life, so the cost of his care will not be an issue for the kind-hearted soul who decides to take a chance on him. It's just a matter of finding that perfect match.
Can you provide Roger with the happy ending he so deserves? Contact the Naples Cat Alliance for adoption info and to learn more about this handsome survivor.
H/T to The Dodo