When the driver of the First Essex bus made his final check after completing his route, he was shocked to discover that there was one remaining passenger in the seemingly empty vehicle!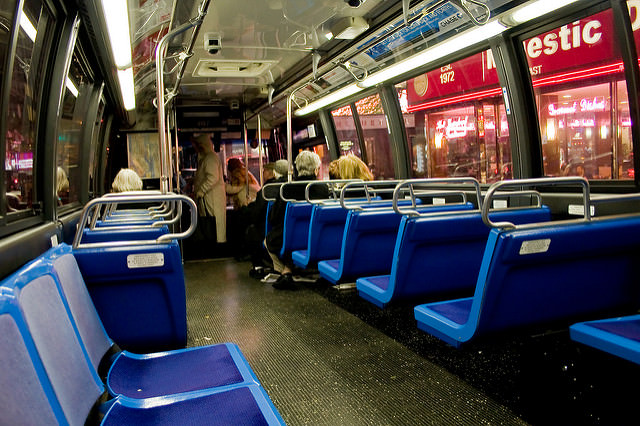 "The driver told me that he spotted something furry under one of the seats and at first thought it was a hat," said Val Self, with Cats Protection, in a press release. "As he got closer, he realized it was a very bewildered-looking cat."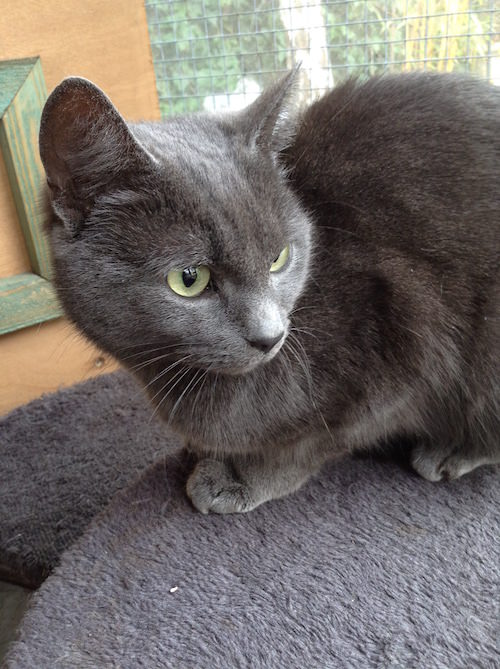 As it turns out, the driver had a soft spot for the purring passenger. "Fortunately, he was happy to waive her fare and bring her back to the depot and then took her to a vet, who handed her over to us," Self explained.
The gray kitty is thought to be 4-years-old and was taken into the care of Cats Protection's Rayleigh, Castle Point and District Branch. There, they discovered that she had no identification or microchip.
They think that the stealthy stowaway snuck onboard with a group of passengers, going unnoticed by the bus driver.
"We think she may have been kept as an indoor pet, due to the condition of her claws, and may not be very streetwise," Self said.
The staff at Cat's Protection are hopeful that the adventurer, who they call Asha, will be reunited with her family soon. They've been spreading the word on social media in hopes that her owner will take notice.
"She's a sweet cat and rather shy, so I think her bus-hopping antics are a one-off and she'd much rather be in a snug warm home," Self surmised.
We're glad that Asha is safe and sound, but hope she finds her family soon! Share this to story to help this gorgeous gray kitty find her way back home!