Things are getting heavy in the cat world, heavy metal that is.
Meet Roope-Shakir.
He's a reformed street cat with a lot to say and he's expressing those feelings in the loudest way possible as frontman for CATTERA. A four-piece rock band "hailing from the literal streets of NYC." Their debut single, "Hunger of the Beast," just dropped and it's a banger.
You can rock out with the claws out for only a dollar and know that money is going to charity. While the price is a bargain for such an epic overture, feel free to donate more to CATTERA's cause as "100% of the track sales and any additional donations will directly benefit Whiskers-A-GoGo." It was with this Brooklyn volunteer-run cat rescue, Roope-Shakir found his way off the streets and into his forever home, where he could finally take time and cultivate his creative talents.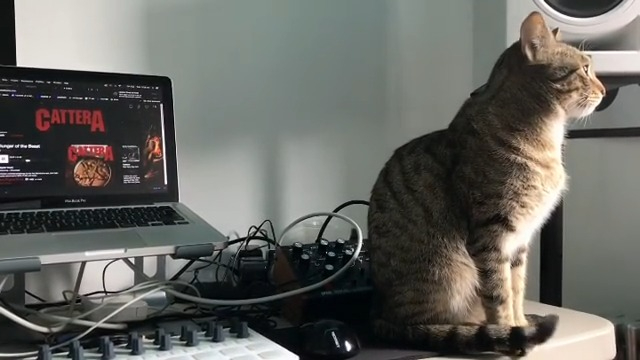 Catnip and Riffs
And this tone-rich tabby found himself in the right home to launch his meowsical career. Roope-Shakir's mom is Fearless Records product manager, Anna Mrzyglocki, and she knows talent when she hears it. And in her darling furbaby, she heard mountains of potential.
"I knew Roope-Shakir had star power from the moment he entered my apartment," Anna explained. "I heard his emotion-filled meows and knew he needed to be the front cat of a metal band. It sparked a passion for A&R I never knew I had."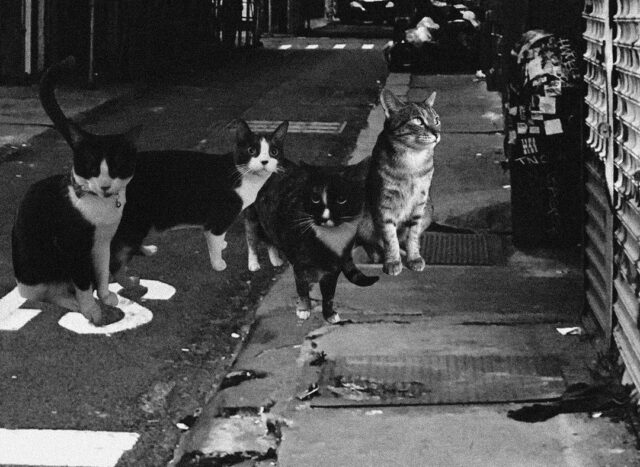 And don't think Roope-Shakir is just an industry creation. His paws have truly seen life on the streets and it's those memories that further fuel his fur real talents.
How does the meowing metalhead feel about his hard work?
"I'm stoked to release my first track with CATTERA, as I'm a huge fan of OG animal kingdom metal bands like Hatebeak and Caninus," Roope-Shakir purred. "I hope I can be an inspiration to all street cats who have something to say."
As so many cats know life on the streets before they find their forever homes, CATTERA's feline fans can identify with their lyrics. They feel what Roope-Shakir has to say. Already, they're flexing metal battle vests and waiting for more from their musical overlord.
Keep rocking for cat adoption and rescue and check out CATTERA lead singer Roope-Shakir hard at work in the studio. He shows us what gets a cat feeling metal!
H/T: www.blabbermouth.net
Feature Image: @catteranyc/Instagram