Imgur user onedaythiswillallbeyours posted the heartwarming story about how Scout the cat and Charlie the dog were adorably inseparable.
When Charlie passed away from cancer, Scout–and the owner–were both devastated.
While remembering Charlie, the Imgur user writes about how Scout came home when she was five and a half weeks old and immediately bonded with the gentle giant, writing, "Scout the kitty loved him more than anything." Here are some memories from their wonderful friendship:
The two were always together.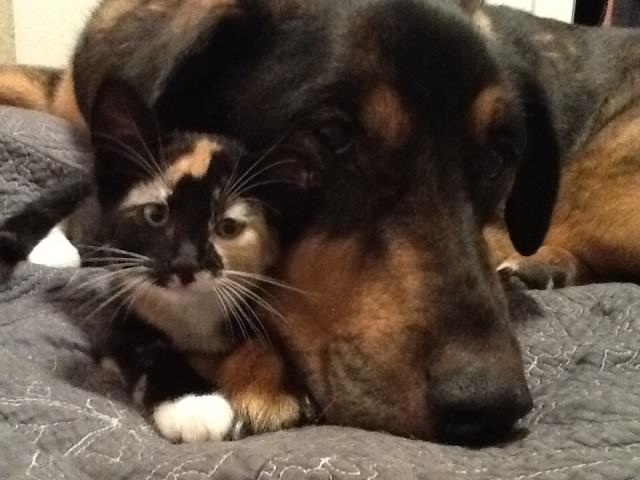 Scout followed Charlie everywhere…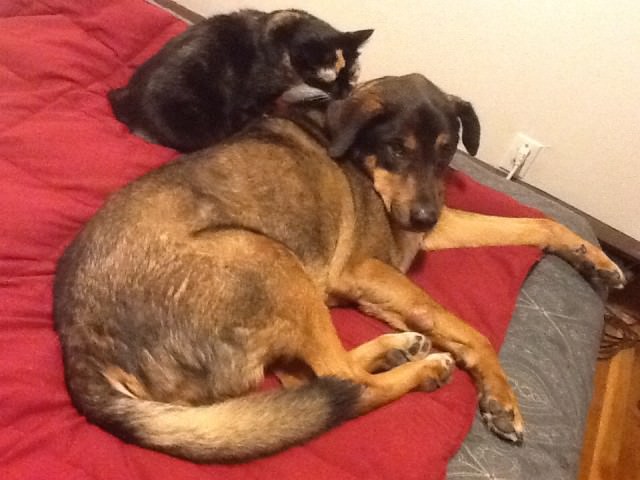 And they wouldn't sleep without snuggling each other.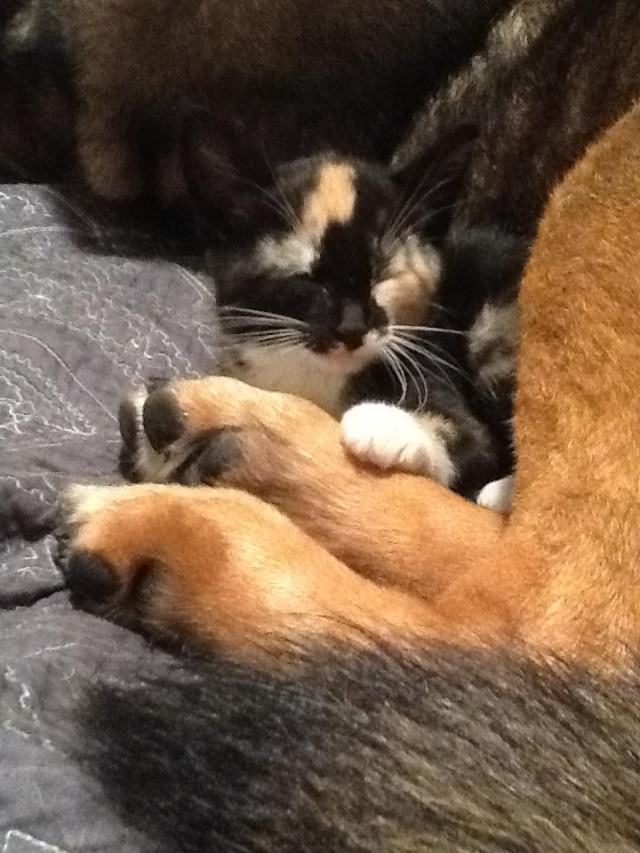 The older dog was very tolerant of the kitten's playful antics.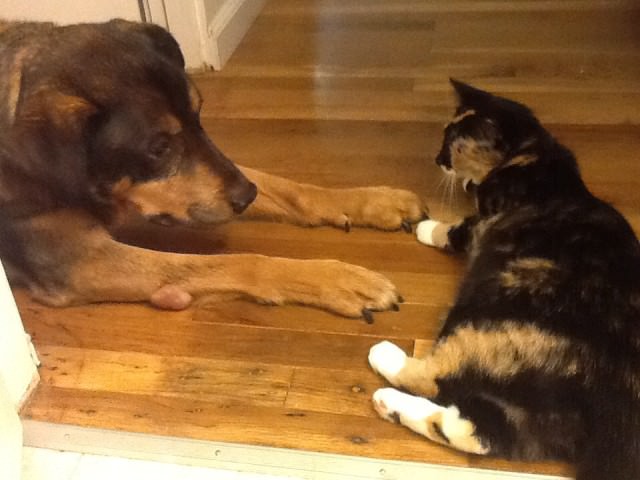 And she was always sniffing his big, floppy ears.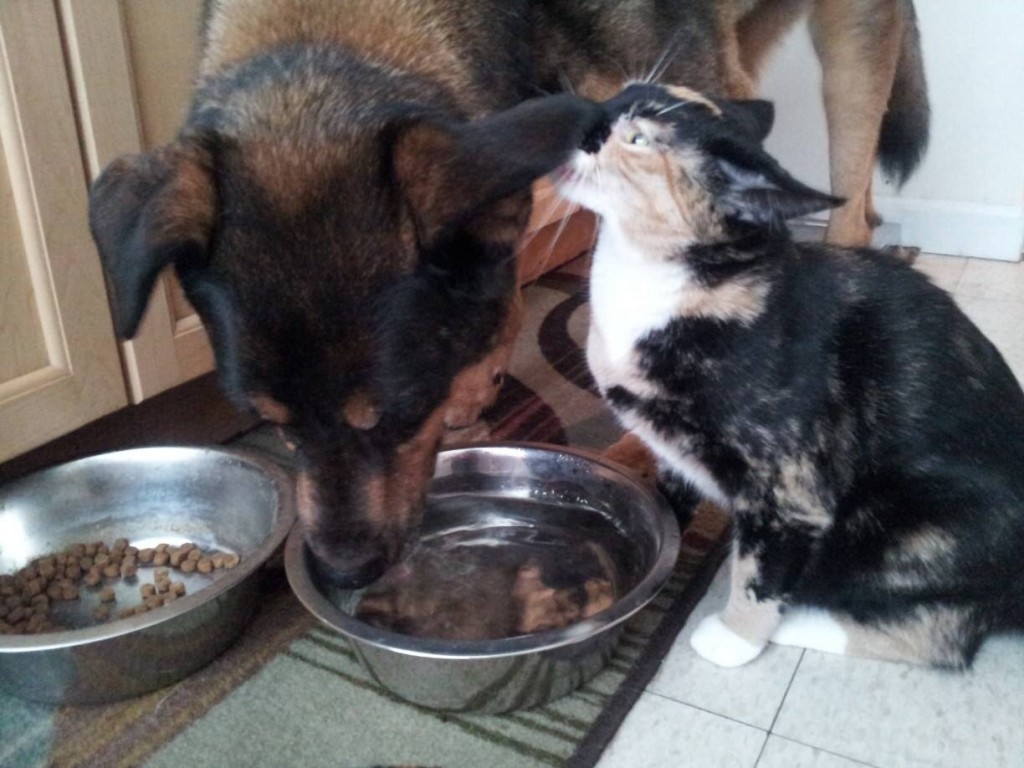 Because Scout missed her best friend so much, the owner came up with an idea: to put an iPad playing videos of Charlie on the kitty's bed, so she felt like he was there.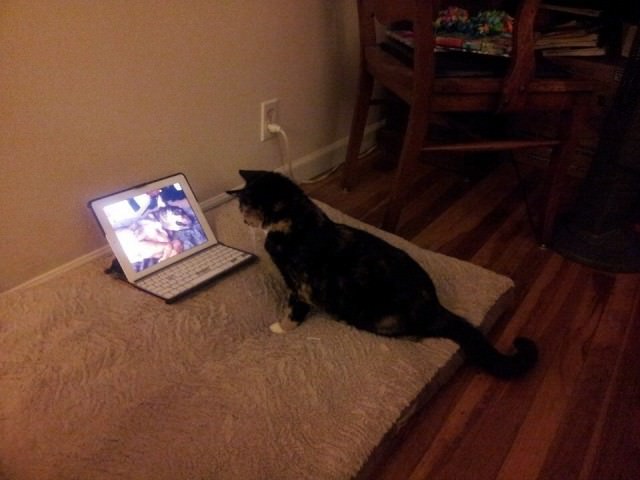 She seems to know it's her beloved buddy; she watches the screen and then snuggles next to it as if it were Charlie laying on the bed with her.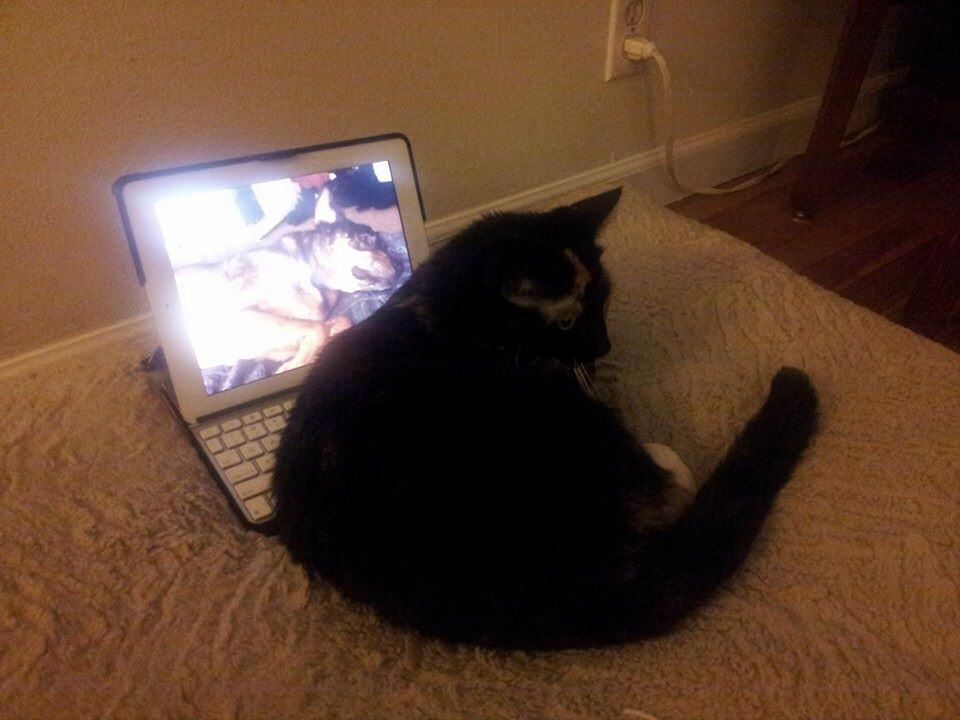 "She and I miss our big, sweet guy so much," says the Imgur user in a picture-filled post. What a heartfelt way to share the story of Charlie's love and friendship!
(Pictures and story courtesy of onedaythiswillallbeyours via Imgur.)