Most of us have a secret side that we don't let the world see. Whether it's a bizarre habit or an embarrassing interest, we'd prefer that it's kept to ourselves. That's exactly how Tula the Siberian cat felt when she went on to lead a double life. She was perfectly fine keeping her daytime routine a secret from her family, but now, the secret's out.
An employee at the local Toby Carvery left a note in the cat's collar that alerted Tula's mom about her whereabouts. As it turns out, she'd spent her days tricking humans into giving her extra food.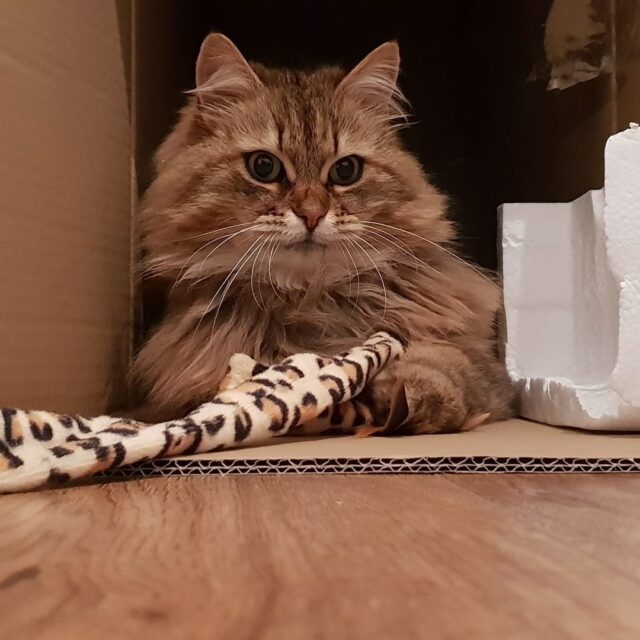 Tula's Alter Ego
Tula often wandered around on her own throughout the day. She had always been a curious cat with a love for meat, but her mom was never quite sure where Tula's adventures lead her. That is, until recently.
One day, the 11-year-old cat came home with a paper collar around her neck. It was a handwritten note that read "does this cat have a home" on one side and "always at Toby Carvery" on the other. Tula was mortified that her cover was blown.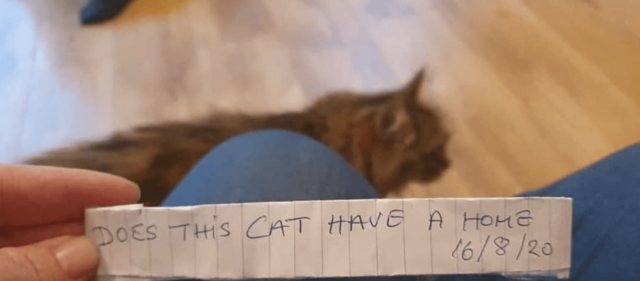 "When I found out Tula was frequenting the Carvery, I was hugely amused and not overly surprised. She will go wherever her quest for meat takes her," said Cole Clark, Tula's mom.
Clark visited the nearby Toby Carvery the next day for some answers. The staff told her that Tula came by every day for lunch and dinner. They had been worried she was a stray, so they were relieved to hear that she had a loving home.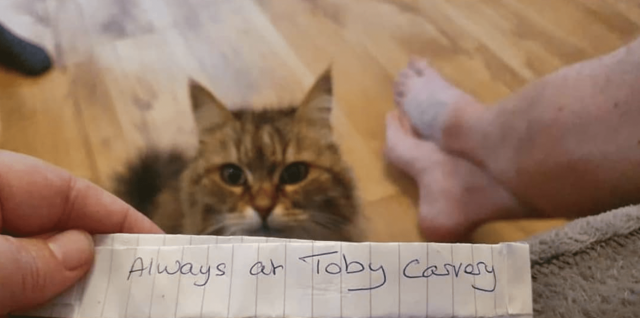 The Cat's Out of the Bag
Now that her mom knows her secret, Tula is a little less enthusiastic about sneaking out. Before, she would pretend to be hungry so the staff would feel bad and feed her. But now, they know that she already gets two meals every day. Poor Tula!
"She is ultimately a total queen of a cat. She has a definite sense of cat entitlement and turns her nose up at anything less than meat! She's beautiful but aloof… Unless you have food!" said Clark. "Her cat brothers haven't yet spotted her scam and haven't followed her to Toby yet, but she did bring them home a sausage the other evening."
Clark also revealed that this wasn't Tula's first acting role. She used to visit a nursing home, where she begged for sandwiches from elderly people. As usual, her plans were foiled there too. It looks like she'll just have to find some new territory to beg at. But this time, she'll have to be even sneakier.
H/T: boredpanda.com
Featured Image: @tula_queencat/Instagram