When a woman took a stroll with her dog by a remote stretch of railway tracks, she had no idea that she'd find a beat-up suitcase with something very precious inside.
Since those particular tracks in Halstead, Essex are currently not in use, the woman was expecting a quiet and uneventful stroll. But when she stumbled upon a discarded blue suitcase, everything changed.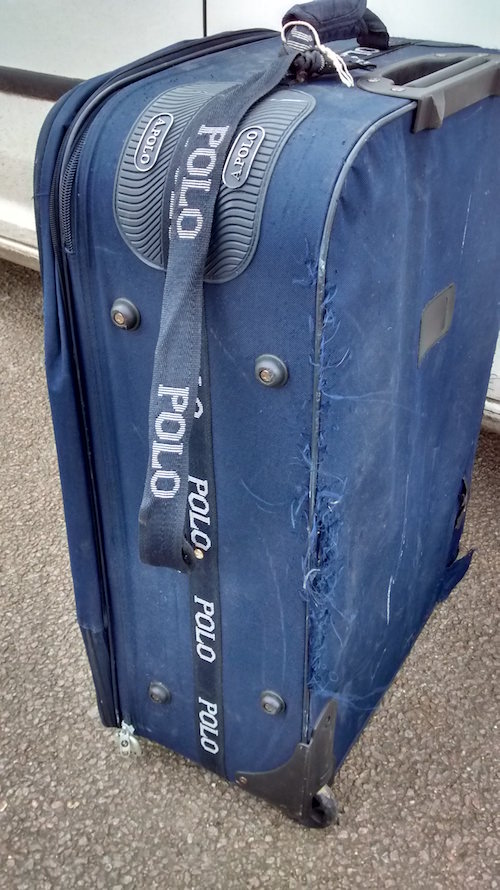 A press release from the RSPCA (Royal Society for the Prevention of Cruelty to Animals) recounts the incident:
She was walking along the disused rail track when she wandered past a dumped suitcase, not thinking anything of it until her dog stopped and started sniffing it.

She took a closer look and heard tiny miaows coming from the case, so opened the zip a tiny bit – and was shocked to discover nine pairs of eyes peering back.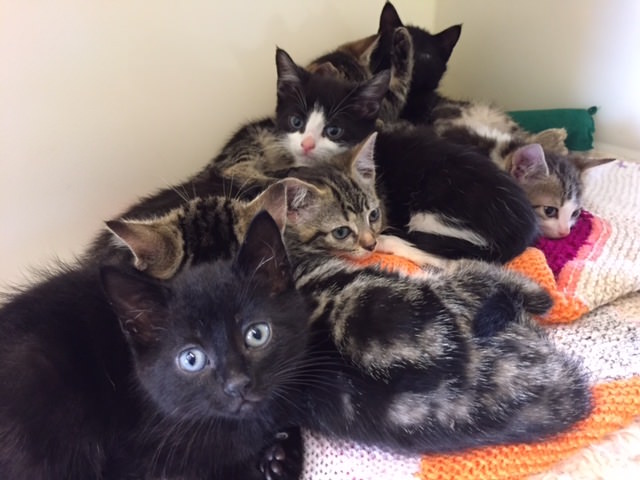 Dumped like garbage, a mama cat and her eight 5-week-old kittens had been abandoned and left to die. Luckily, the passer-by found them before it was too late. She took them home to keep them safe, then called the RSPCA for help.
"Who knows how long they had been there – it must have been terrifying for them," reads the press release. "It would not have ended well had this kindly woman not come to their rescue – I have no doubt they would have suffered for days."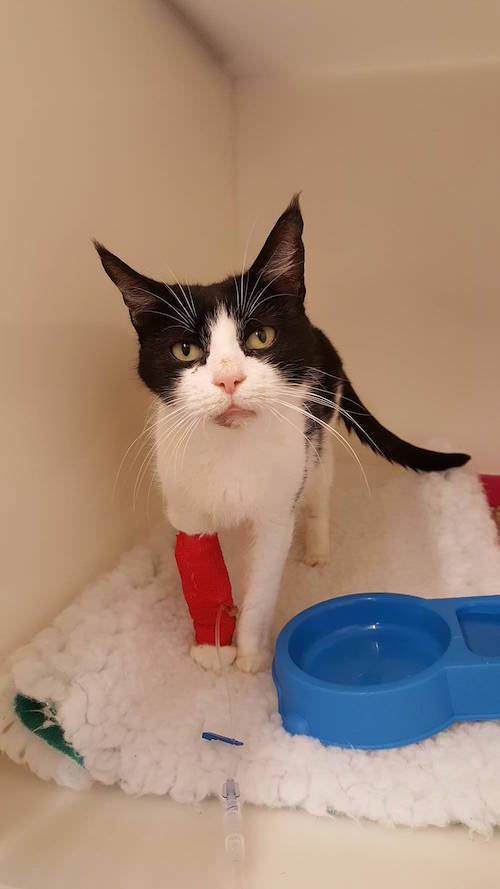 Thankfully, the whole family is now in good hands. They were undernourished and the mama was dehydrated, but after some care and an IV for Mom, they're all doing just fine. The cat is now called Tarini and her babies have been named after characters from the Disney animated movie, The Aristocats!
Toulouse (male, tabby/white), Tiny Tim (male black/white), Scat Cat (male, tabby), Berloiz (male, black), Alli (male tabby), Duchess (female tabby), Marie (female, black), Eve (female tabby).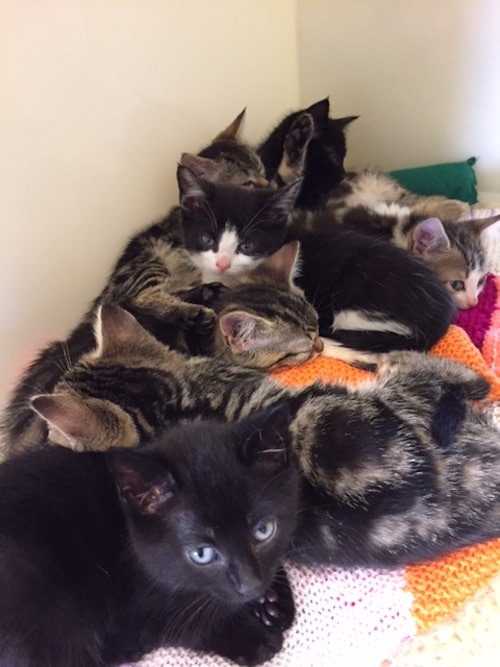 The family is at the RSPCA's Essex centre where staff hopes that they'll be ready for adoption very soon. If you're interested in taking one of these sweethearts home, keep checking the adoption profiles on the RSPCA website by clicking here.
To help this organization save more animals like the Aristocats family, click here to donate.
Anyone with additional information about the dumped cats can anonymously call: 0300 123 8018.
Thanks to the kind passer-by and her curious pup, the members of this feline family have a chance to find their forever homes!