This vintage advertisement is fascinating. Not only is it one of those fun "find the hidden kitty" brainteasers, it also proves that society's love affair with cats is centuries-old.
According to East Carolina University's Digital Collection, this illustration is circa 1870-1890, and was used to advertise Dr. Seth Arnold's Balsam, which was "a cure of bowel complaints." What a quirky campaign!
The black cat under one of the chairs is easy to spot, but the picture states that there's another. "The Cat has lost her Kitten. Find it," the ad instructs.
Can you find the hidden kitten in this ad?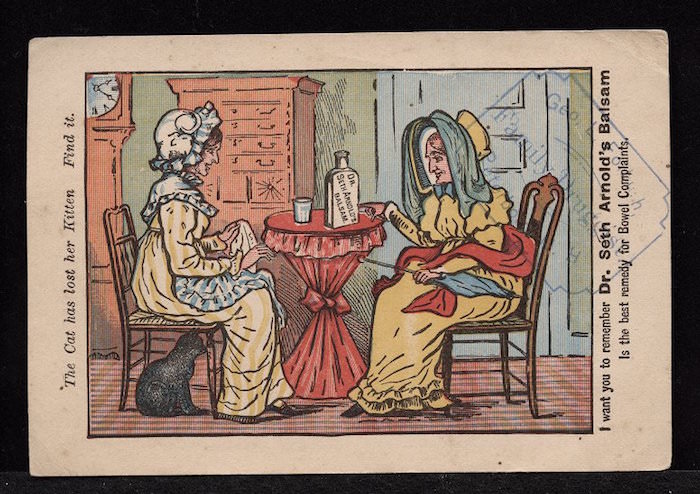 This may not be the most difficult camouflage cat you've ever seen, but it's still a cool piece of history! If you've found the kitten, don't reveal its hiding place…share it with your friends and see if they can find it, too!
Special thanks to East Carolina University for permitting us to share this image.