The Animal Rescue League of Berks County, P.A. has developed an amazing volunteer program to help school-aged children and shelter cats at the same time. The program pairs children with shelter cats and asks them to read books aloud to their new feline friends. It might sound a little silly at first, but it really helps improve the childrens' reading skills and the attention provides the cats with some extra TLC.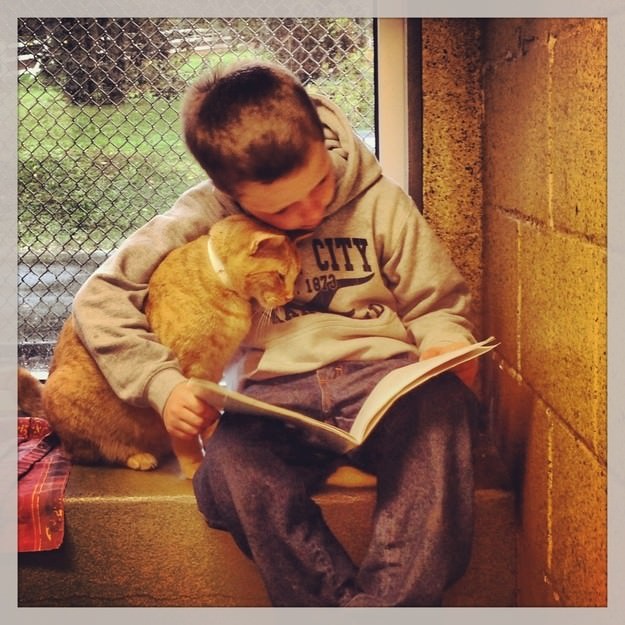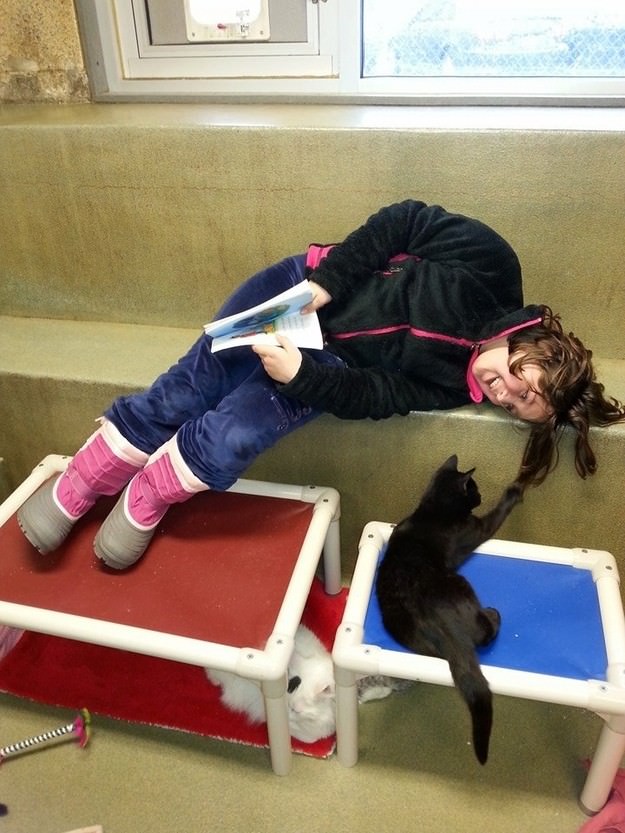 To keep the kids coming back for more reading fun, they're rewarded with prizes every time they finish 5 books. They get stickers, delicious snacks and other prizes. What's better is that they also really seem to love spending time with the cats. Many of the kitties just hang out and do cat things, but a lot of them appear very appreciative of the company they receive from the kids. Being around humans probably makes them feel more at home and the sound of voices reading comforts them in a stressful environment.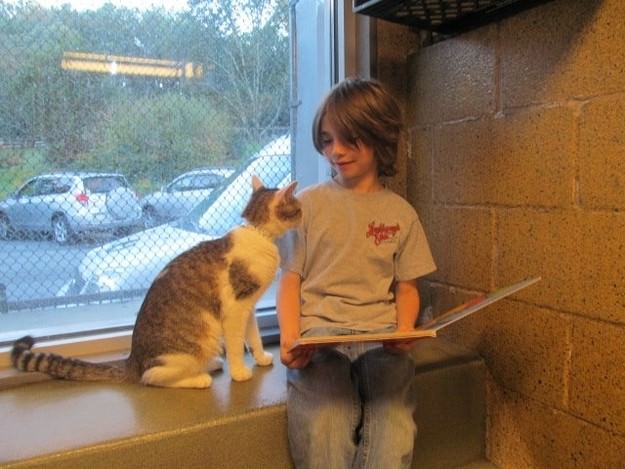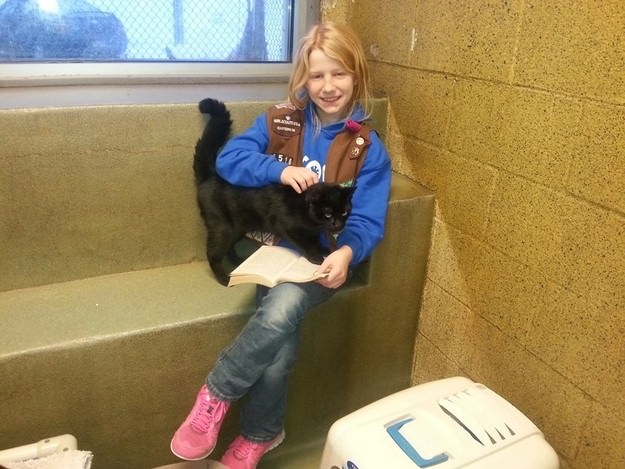 We definitely hope that this program continues for many years and that others like it start popping up at shelters everywhere. Even more, we hope it makes a lot of these kitties look more adoptable to potential families. Maybe they'll even get to go home with some of their favorite kids! We can only hope that the great possibilities become a reality.