Your non-feline owning friends may think having a stocking for your cat is strange… but we don't! In fact, it'd be strange not to have one for your kitty, since every member of the family should have their own present-filled sock, right?
If the stockings are hung by the chimney with care, and your cat's name is embroidered across one of them, you're going to want to pack it full of fun and exciting goodies! Below are 5 items that are purrfect stocking stuffers for felines who've made the "Nice" list this year!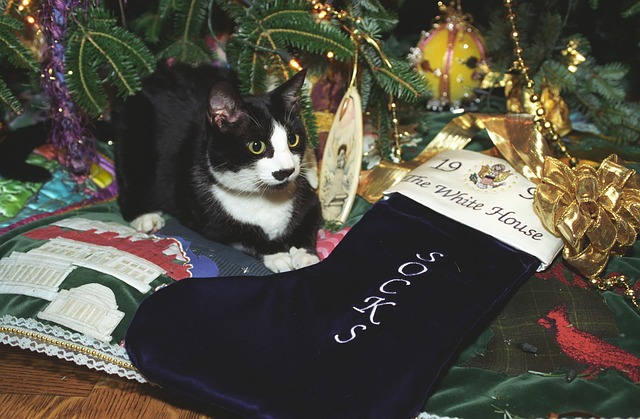 1. Single Ingredient Minnows Freeze Dried Treats, $9.99
One of the best ways to show your kitty how much you're thinking of them is to stock up on their favorite treats! But truly loving cat parents want to make sure that those delicious morsels are also natural and healthy. These 1-ingredient treats have no artificial flavors, preservatives, or junk. Better yet, they help nourish homeless cats in need – each purchase provides 7 meals for cats in shelters.
2. Catnip Filled Sushi Box Cat Toys (9 Pieces), $19.99
While you're eating, drinking, and being merry, why not help Kitty indulge in her own form of fun? These catnip toys will put your feline in a frenzy (as long as she's affected by the stuff), and will keep her entertained long after the holidays are over. Nine different toys appeal to multiple senses, and will also fill your feline's stocking! But the best part about this special gift set is that it also provides a toy to a shelter cat, which promotes play and helps increase their chances of adoption!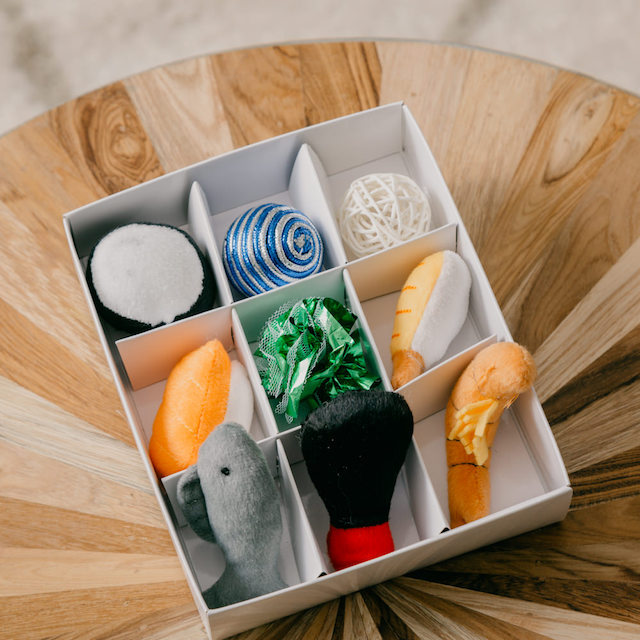 3. "When You're Away" Comfort Cuddler™ – Leave Your Scent with Your Cat When You're Not Home, $14.99
The gift that keeps on giving, the Comfort Cuddler gives your cat a taste of your presence even while you're away. This plush pouch can be stuffed with a pillowcase or T-shirt that smells like you in order to soothe your feline friend until you come back home. This is the purrfect gift for a kitty who has separation anxiety, and its purchase even supplies a toy to a cat who's in a shelter.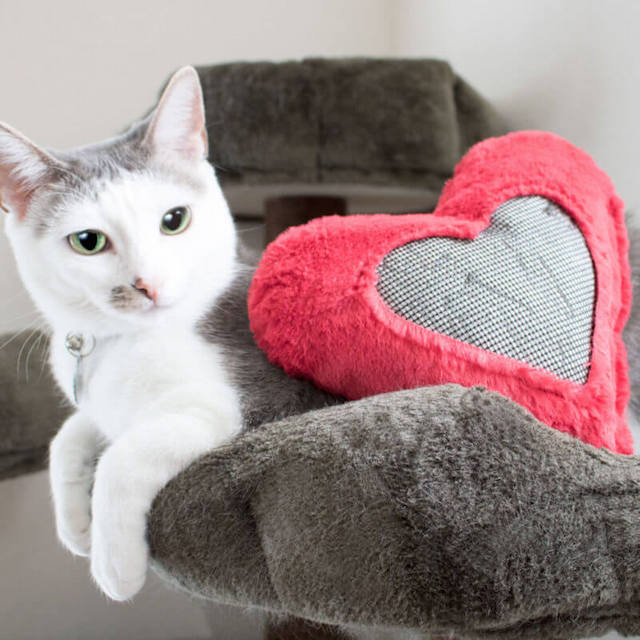 4. Omega 3-6-9 Select Grain Free Skin & Coat Chews with Pure Antarctic Krill Oil, $24.99-39.99
The gift of health is truly priceless, and whether you tuck a few of these (in a baggie) into the stocking of your own cat or one that lives with a loved one, these Omega supplements are sure to be appreciated. Free of common allergens such as soy and gluten, Omega 3-6-9 Select chews provide essential fatty acids that can help improve skin, coat, immune system health, heart health, and more. You'll love that you're giving your cat a healthy boost, but all Kitty will know is that they taste delicious! In addition to helping the much-loved feline in your life, you're also providing meals for 14 shelter cats, simply for purchasing.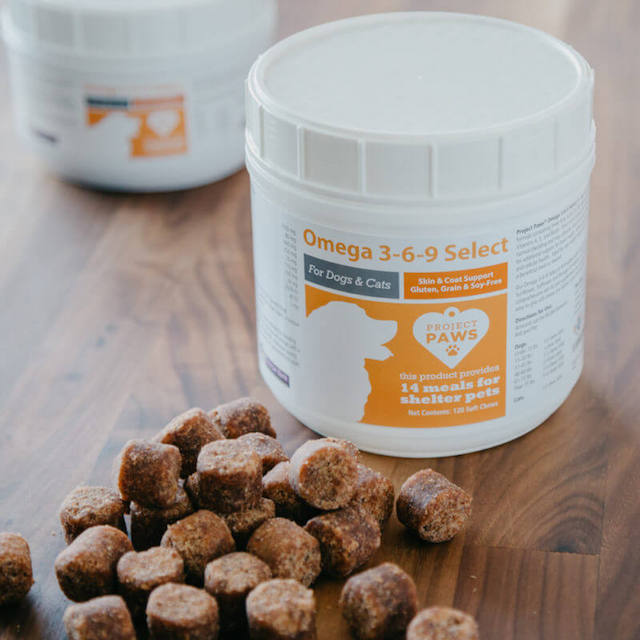 5. Hanging Teaser Cat Toy, $14.99
This soft, adorable kitty is more than your average plush toy! Hang this snuggly guy from a doorknob, and your furry friend will enjoy batting at the fish in his dangling arms! While nothing can replace one-on-one time with you, this is a fun game for frisky felines to play while you're busy or out of the house. And if you think your cat will appreciate this teaser toy, consider this: every purchase also provides a plaything for a shelter cat to help beat the blues while waiting for a forever home!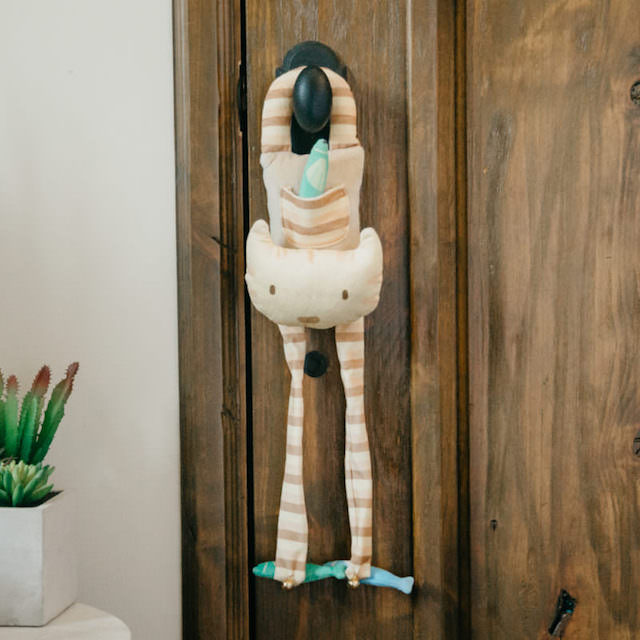 These statements have not been evaluated by the Food and Drug Administration. This product is not intended to diagnose, treat, cure, or prevent any disease. The information on this website is not intended to replace a one-on-one relationship with a qualified healthcare professional.