Wine Heaven is a beautiful shop run by two sisters in Manhattan, New York. One day, they found a kitten that had been abandoned in the apartment building next door.
The sisters took him into the shop, thinking it would be a temporary arrangement. They hoped that one of their customers would adopt the tiny tabby and give him a forever home. But the kitty, who was given the name Jack Daniel, decided that he'd rather live in his rescuers' wine shop, instead!
Now, Jack is a staple at the store. Newcomers are delighted when they see the feline overseeing the shop, while regular patrons can't imagine Wine Heaven without him!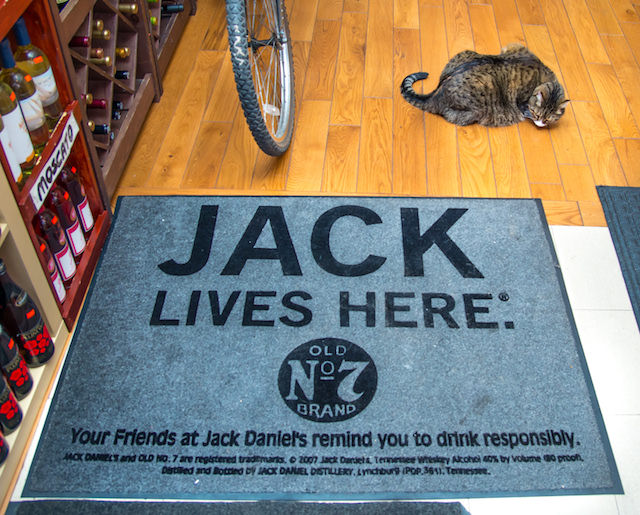 While Jack has limited affection for the customers, he just loves his forever humans. And even though he'd rather watch those who come and go from the store at a distance, he's got lots of admirers.
People who drop in often bring treats and toys for Jack, hoping to earn his friendship. He's gotten so used to getting goodies, he can usually sniff them out while they're still stashed in customers' bags and pockets!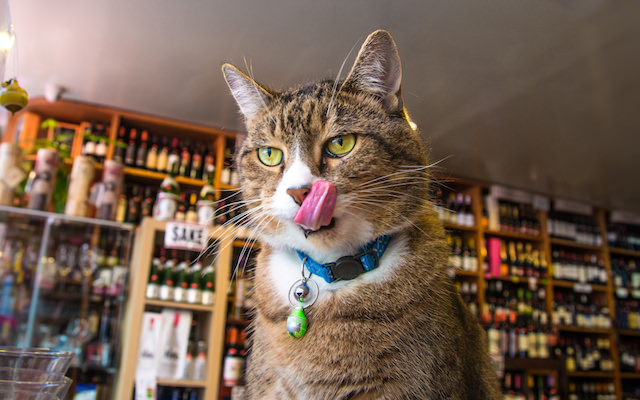 Love Meow explains, "When he's not assessing customer's wine selections from atop the counter, he can be found lounging the display window or perched on the case of discounted wines." What a great life!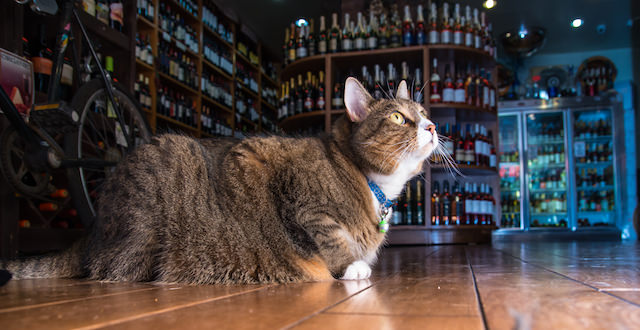 It seems that this once-stray kitty is now king of Wine Heaven.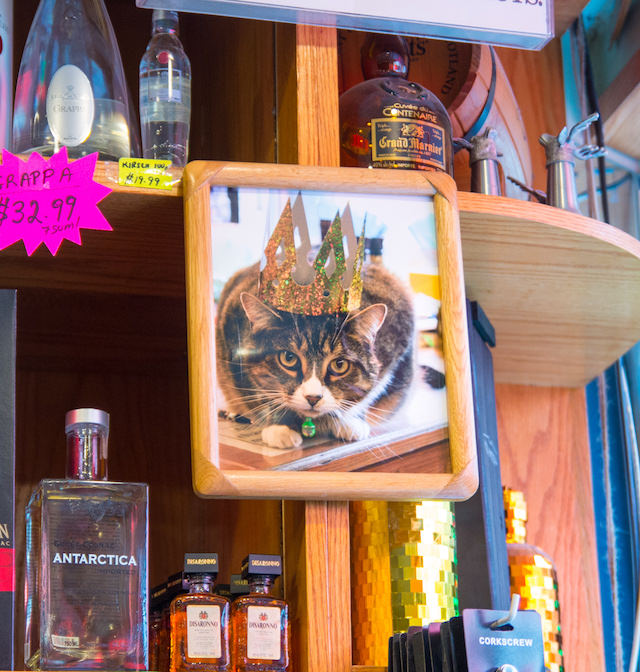 You can see more of Jack Daniel and other store-dwelling kitties in the new book Shop Cats of New York written by Tamar Arslanian and photographed by Andrew Marttila. Check them out on Facebook and Instagram, @shopcatsofnewyork !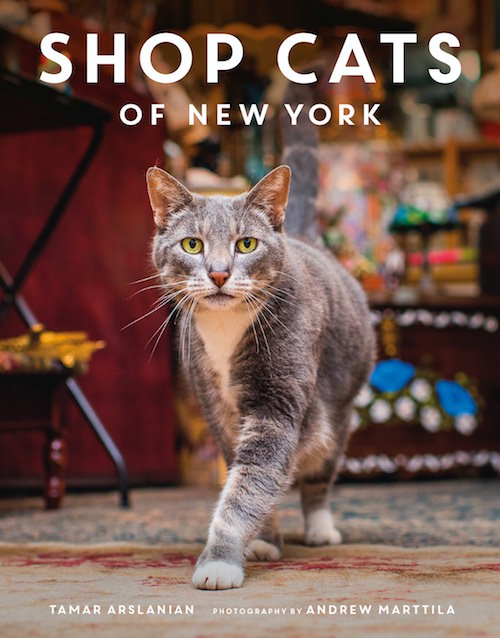 Special thanks to Tamar Arslanian and Andrew Marttila for letting us share these adorable images!
(h/t: Love Meow)