There's a reason the holidays are called "The Giving Season." People feel compelled to reach a little deeper into their pockets at this time of year. Our favorite causes benefit from the giving spirit we feel near the end of the year. iHeartCats supports a number of different causes. This year, we'd like to ask you to help us save lives this holiday just by continuing your holiday shopping.
Adoptable pets fill shelters all over the country. Many of these pets were loved and then discarded. Some were lost and never found. Others never knew the feel of a real home. Shelter staff want nothing more that to empty their kennels and find every single pet a home. But in many facilities, the clock is ticking the moment a cat or dog sets a paw inside. When time is up that pet is put to sleep.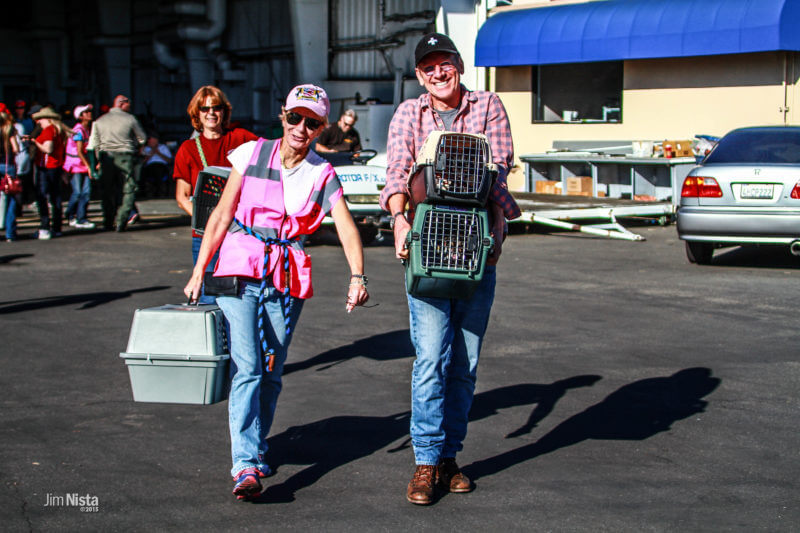 iHeartCats believes every cat matters. There's a family out there for every shelter pet – they just need the chance to find the right one. There's something we can do about it. Together, we can save lives this holiday.
Second Chance Movement™ gives shelter pets the time they need to find their home. When you make a purchase from the Second Chance Movement™ Collection, you're helping rescue teams fund missions to save animals from high-risk shelters! These rescue groups move cats and dogs out of shelters where adoptable pets are euthanized, and transport them to areas where they're quickly adopted up by families who were waiting for their local shelters to get pets.
Second Chance Movement™ supporters have already funded over 10,900 miles of transport for pets. You can save lives this holiday too by joining them. And you can do it while you shop for your friends and family this season!