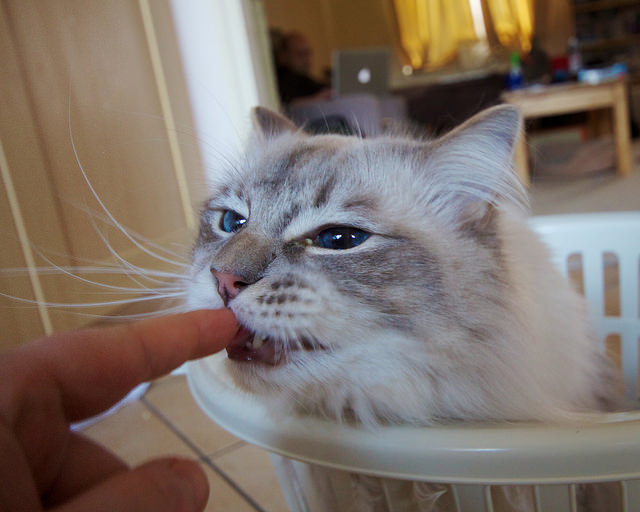 Source: @Jiva via Flickr
4. Love bites… but hopefully not too hard!
When your cat nibbles on you playfully, this is one of their ways of showing their affections towards you. It's much different than a bite that could cause bodily harm, and tickles more than anything.
5. Following/Lingering around wherever you are
Cats often linger around their owners when they are fond of them, so if that furry feline is rubbing around your legs—or even accidentally tripping you as you walk—know that they are only doing this because they want to be close to you. Even though your cat may pretend to be aloof when you are around, he's bluffing if he always seems to be nearby.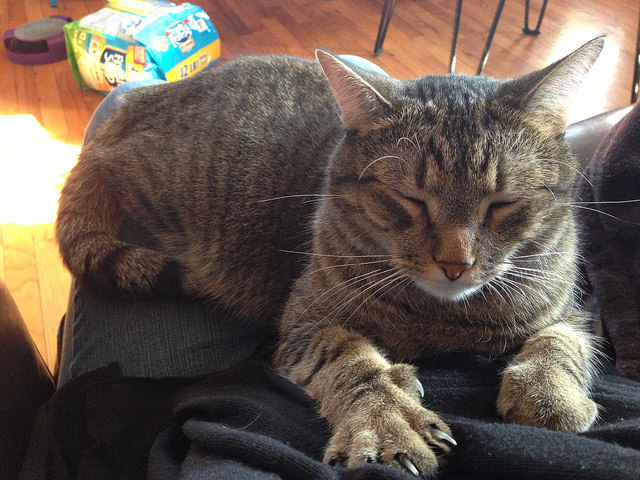 Source: @Celeste Lindell via Flickr
6. Kneading (and needing) their master
If your cat kneads you like pizza dough, this is really their way of showing you the love they developed as babies when nursing from their mothers. Usually when your cat stays by your side while catching some Z's, they are known to drift themselves into a heavenly state while kneading away at parts of your body.