Many of us choose veterinarians without putting much thought into it. We make an appointment at the clinic that's closest to home and accept whichever veterinarian happens to have an empty slot in their schedule. Barring any major disagreements or catastrophes that would prompt you to switch, that random person may be your cat's caretaker for life. While this could lead to a fine veterinary experience, there are some steps you can take to choose your veterinarian more intentionally to ensure that you're hiring someone who will go above and beyond the call of duty to care for your cat.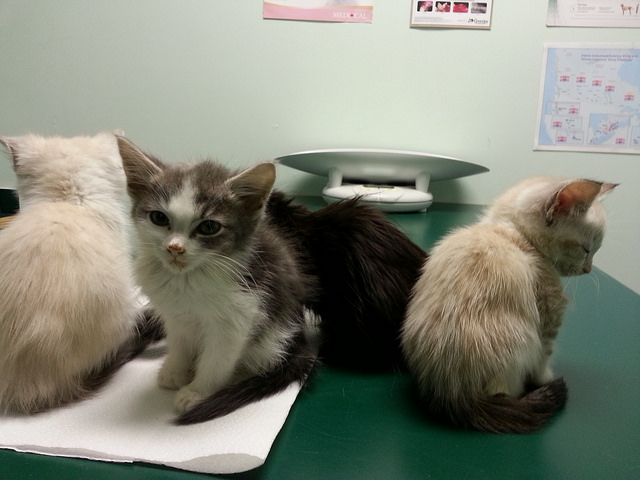 #1 – Ask for recommendations
Don't be shy about asking for recommendations from friends, family, or co-workers who have standards of care that are similar to your own. If one of them has a great veterinarian, they'll be eager to rave about them. Listen for instances when a veterinarian has gone out of their way to make sure an animal was safe and healthy– that's the kind of person you want caring for your cat.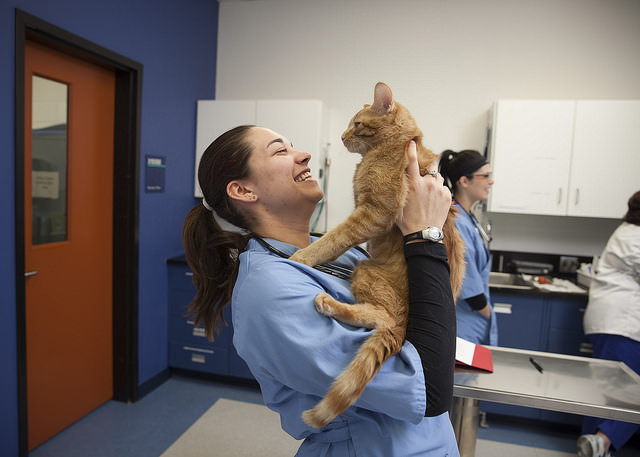 #2 – Read reviews
We live in an amazing point in history where we can learn about others' experiences at any hotel, restaurant, or veterinarian with the click of a button. There are tons of sites to check out for reviews. Just be sure to take them with a grain of salt. Remember that customers are much more inclined to leave bad reviews than good ones and that you are only reading one side of the story. Still, the reviews may give you a good barometer of the level of care and professionalism you can expect.
#3 – Check accreditation and experience
A veterinarian should be more than happy to show their accreditation and talk to you about any other specialized certificates or education. If your cat has a special health condition, don't be afraid to talk to the veterinarian about their past experience treating it, including what kinds of approaches they have taken and how successful they have been.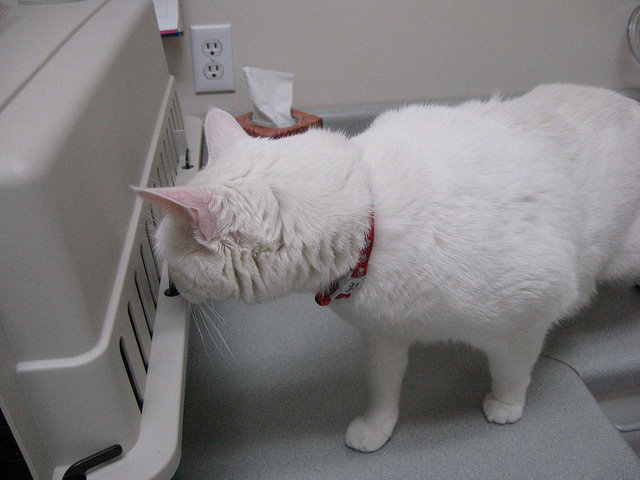 #4 – Look for a friendly and helpful staff
While you shouldn't judge an entire clinic based on one bad experience with the receptionist (who could have been having a bad day), the overall tone of the staff says a lot about their working conditions and the level of investment they'll feel when caring for your cat.
Related: Inventor Creates the First AI Veterinarian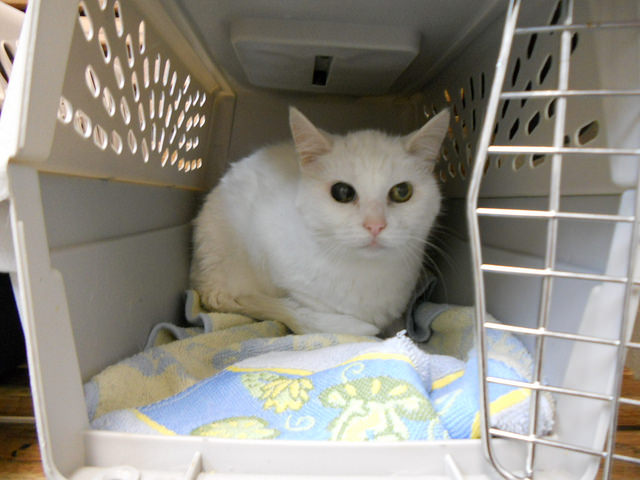 #5 – Consider if fees are within your budget
The fees clinics charge to perform certain exams and tests can range widely. Ask about the cost of a basic annual checkup, as well as common "extras" like x-rays, overnight stays, and blood panels. If you love the veterinarian but are intimidated by the costs, it might be a good time to consider pet insurance or CareCredit.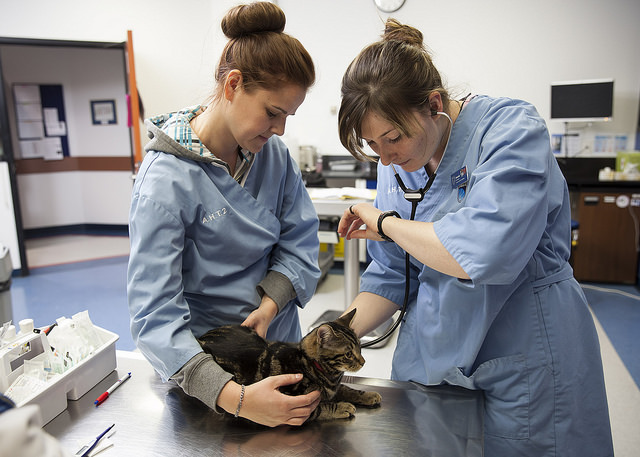 #6 – Consider location
Since most cats aren't fond of long car rides, it may be in your best interest to choose a veterinarian whose clinic is nearby and convenient. This will be especially important if you ever need to rush your cat to the veterinarian during an emergency situation.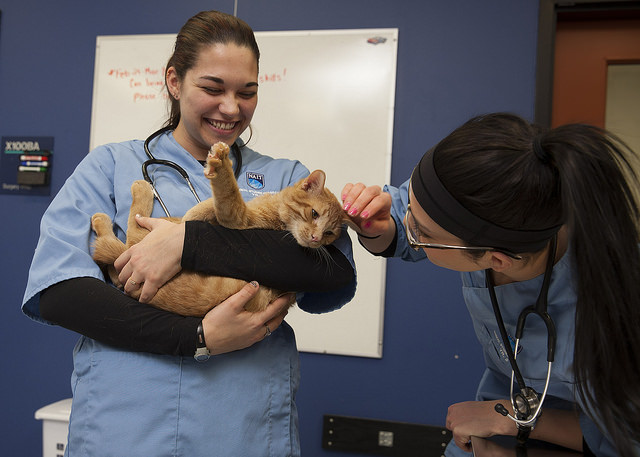 #7 – Look for signs of cat-awareness
Many clinics these days are showing that they understand and respect the level of anxiety a cat can experience during a trip to the veterinarian by altering their offices or practices in ways that will help cats feel calmer. Look for a clinic that has separate waiting rooms for dogs and cats, has Feliway diffusers plugged in throughout the clinic, or has special "cats only" days or blocks of time.