While many cat breeds come from English speaking countries like the United States and England, cats have shown up in all of Asia's history for centuries. Even though many breeds were developed in more industrialized places at the time of their creation, their ancestors often come from Asian countries. Here we'll take a look at the cat breeds from Thailand.
#1 – Burmese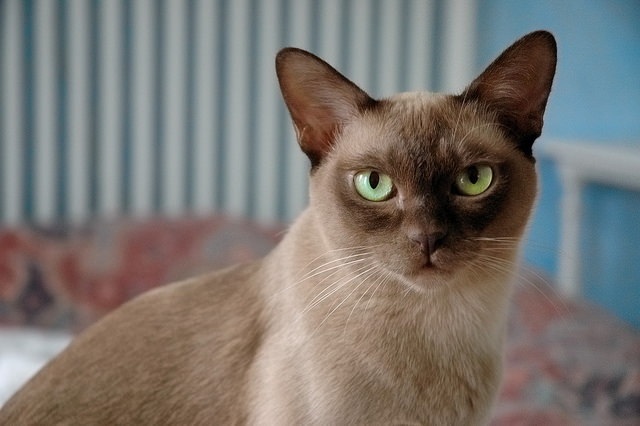 The first record of cats that resembled the breed we know as the Burmese today was made in 1871. Most modern cats in the breed are descendants of an import from Burma that was brought to the United States in the 1930s, although the Burmese ancestors are from both Burma and Thailand.
Click page 2 below for the next breed!