It seems as though everywhere we look we're being told about dangerous ingredients in our cat's food and how we should avoid them at all costs. But nobody is really talking about what types of ingredients we do want to see. Knowing what to avoid is only half the battle when choosing a healthy food, so be sure to add these to your checklist of ingredients you want to find.
#1 – Meat Protein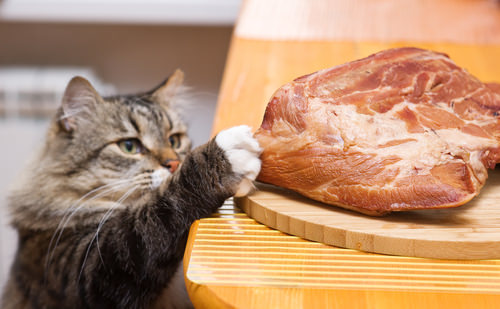 Whole meats are the most important part of your cat's diet. Cats are obligate carnivores, which means they need to eat meat in order to survive. You've been advised against meat meals and meat by-products, but whole meat is perfect. Anytime you see chicken, beef, pork, turkey, fish or any other whole animal product in the ingredient list, you're in the clear. This should be the first ingredient (or the first few ingredients if there is more than one protein source), meaning it's the most prominent in the food and the basis of the diet.
Click page 2 below for the next ingredient!