Many cat parents state their cat's anxiety as a reason for avoiding important annual wellness checkups and preventative care. These days, there are clinics springing up all over the country that cater specifically to cats, which take special steps to make your cat as comfortable and relaxed as possible.
Check out zzcat.com for a list of cats-only veterinary clinics in your area. If there aren't any cats-only clinics, consider a clinic that is associated with the American Association of Feline Practitioners. These clinics, while not exclusively feline-focused, have gone to great lengths to become feline-friendly.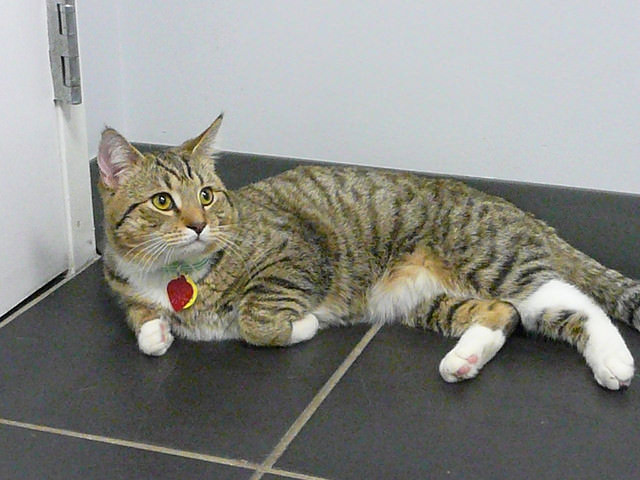 Image Source: angela n. via Flickr.com
1. Less Anxiety and Stress For Your Cat
Trips to the clinic are stressful for your cat partly because of the smells, sounds, and sight of dogs and other unfamiliar animals. In a cats-only clinic, your cat will only smell other cats. That may be stressful too, but not as stressful as being a few feet from an excited Husky in the waiting room.
Anxiety and stress can throw off the results of certain tests, so a cats-only clinic can even help with correctly diagnosing and treating your cat too!