Cats don't speak our languages, so it can be difficult to understand exactly what they're trying to say. Although they're known for being independent animals, they do need love and affection and enjoy being with their human family. In fact, there are many ways cats show their love for us, we just might not recognize it as a simple, "I love you." If your cat does anything on this list, though, there's a good chance they're just letting you know how they feel.
#1 – Head Butting
Believe it or not, when your cat gives you a head butt, she's actually marking her territory. That's right, by rubbing her head against you, she's depositing her pheromones to let all other cats know that you belong to her. This sounds a little possessive and weird, but it definitely means that your cat wants to keep you around for herself! This is just a sign that your cat loves you and wants the world to know that you two belong together.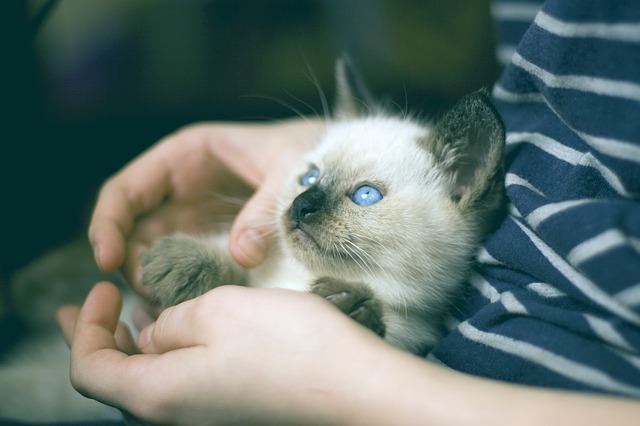 #2 – Kneading
Cats are known for their kneading behavior, which is pretty unique among animals. Cats start doing this as baby kittens when they are nursing on their mothers. It's a sign of comfort and safety, so when your cat starts kneading you while you're petting him and falling asleep, you can rest assured that he's feeling just as loved as he did when he was a wee kitten.
#3 – Following You
If you have a cat, you probably know she's going to follow you wherever you go. We mean literally everywhere. In fact, in can start to surprise new cat owners when their cat watches them in the bathroom or they wake up to a cat staring in their face. But never fear, these felines aren't trying to spy on your every move in order to plan their next attack. They're actually following you around because they love being by your side! While she might not be sitting in your lap the entire time, just wanting to be in the room with you is proof that she needs and wants you around.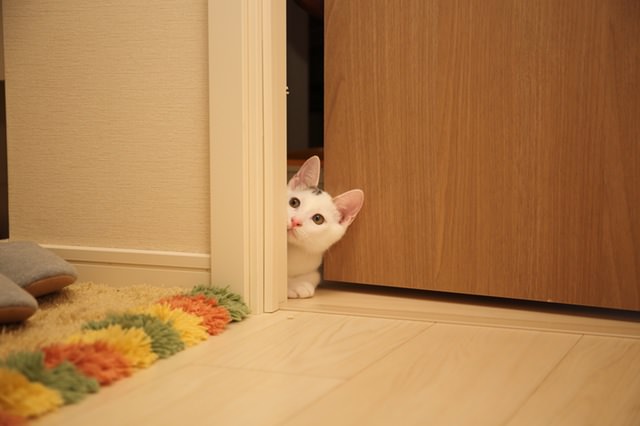 #4 – Bringing Gifts
At some point or another, you're likely to receive a gift from your cat. If he's an indoor only cat, you'll be lucky in that it will likely be in the form of a favorite toy or random item from the house. However, if you have a rodent infestation or an indoor-outdoor cat, you might wake up to find a deceased animal at your doorstep. Don't be frightened – he's simply trying to offer a gift of love and gratitude. Cats are natural hunters and very efficient ones at that, so these gifts are a way for your cat to offer his skills and show what he's capable of.
#5 – Making Eye Contact
In the cat world, making eye contact with a stranger is a challenge. It means you're looking to fight, be it for a mate or your territory. Because of this, eye contact is generally avoided in the feline world. Your cat will likely tend to make eye contact only with people she trusts and is comfortable around. It's a very intimate act and your cats eye contact with a slow, trusting blink, is a sure sign she loves you and is comfortable around you.