With so many different cat treats available, how can you be sure you're choosing the right ones? There have been recalls and studies about dangerous ingredients and sometimes we just can't be 100% sure that we're getting something safe and healthy. But what about making your own? There are some great, easy treat recipes out there we can make from simple ingredients in our kitchen. Check out these recipes below!
#1 – Chewy Cat Treats for Cats
To celebrate their two year anniversary, Joy Wilson over at Joy the Baker made up a tasty recipe for chewy cat treats. These simple snacks are something your kitty is sure to love! 
#2 – Tuna & Catnip Croutons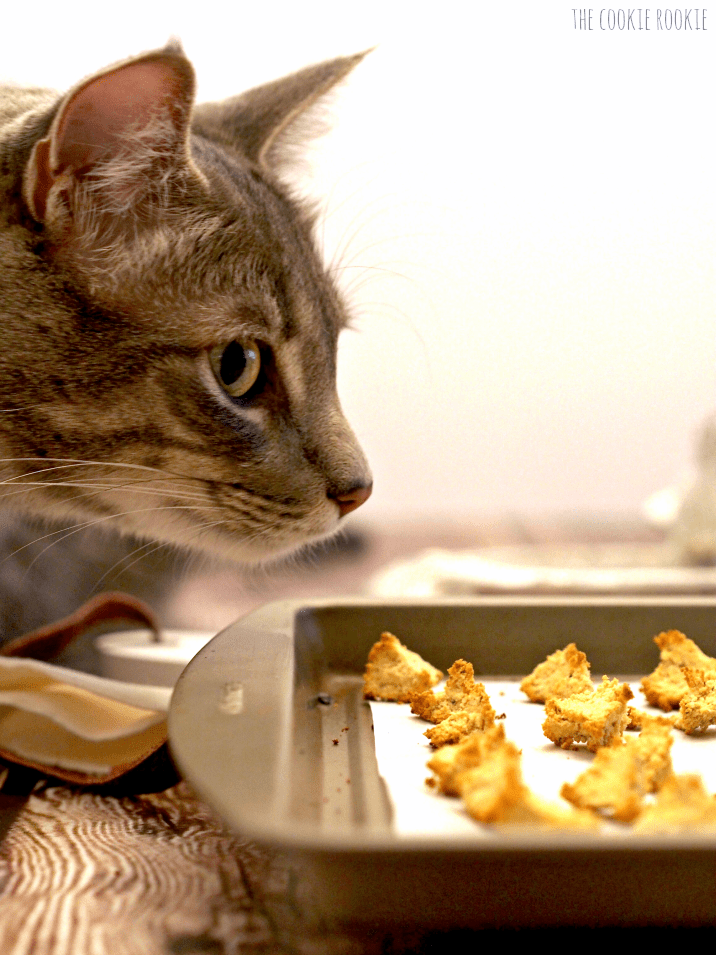 To follow Joy the Baker's footsteps, chef Becky Hardin at The Cookie Rookie made some delicious tuna and catnip croutons that her kitty ate right up. Be warned, though, because you probably don't want these on your salad! 
#3 – Organic Spinach & Chicken Cat Treats
Sarah Lipoff shared her fantastic cat treat recipe through Popsugar. Her wonderful creation blended a healthy mix of organic chicken and spinach and are sure to keep your feline friends coming back for more. 
#4 – Homemade Organic Cat Treats
Thanks to the folks over at Modern Cat, we've brought you this easy recipe for homemade organic cat treats. While the catnip is optional, it'll likely accent the chicken well in your cat's mind. 
#5 – Ripley Bites: Cat Treats
If you don't feel like handling raw meat, AmyBites.com has a great recipe for healthy cat treats that you're going to love. Made with whole wheat flour, organic catnip and honey, these tasty snacks are suitable any time.