There are plenty of fun facts about cats and many of us sometimes wonder where all of the different breeds came from. A little history certainly never hurt anyone, so learning their origins is probably a good thing. With so many different countries it's almost impossible to go through all of them, so we're trying to focus on the larger ones first. If you've ever wondered what else Russia had to offer besides vodka and borscht, check out this list of cat breeds!
#1 – Donskoy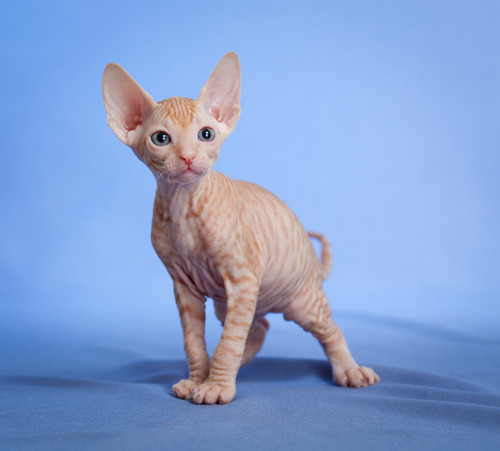 The Donskoy, or Don Sphynx, is a hairless breed of cat originating in Russia. A cat breeder named Elena Kovaleva discovered a hairless cat in the city Rostov-on-Don in 1987. The breed isn't related to the Sphynx and is the result of a genetic mutation.
Click page 2 below for the next breed!