It's hard not to fall in love with Sponge Cake, Mocha, and Donut. And no, they're not part of a dessert buffet. They're a trio of adorable cats!
These sweet felines are famous for their adventures, which include their walks around their hometown of New York City and their vacations to different countries. Most of their adventures involve them sitting on their human while he walks around, and they seem to be loving it. All their heartwarming excursions are documented on Sponge Cake's Instagram page.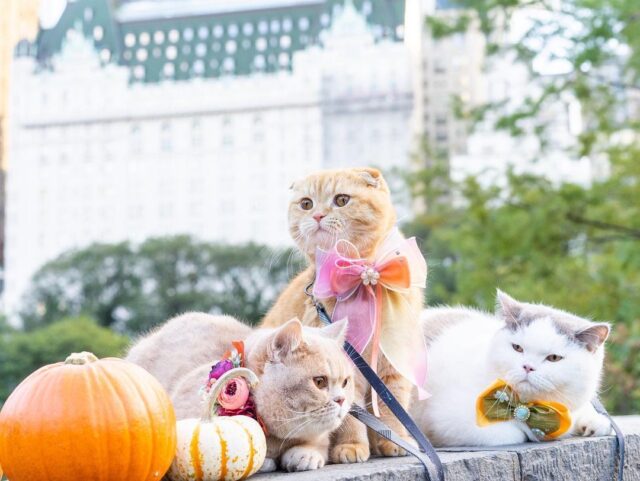 Exploring New York City
Sponge Cake's human started an Instagram to show off the feline's adorable looks. Sponge Cake would wear a variety of sweaters and collars while posing for the camera. Over time, the kitty's two siblings, Mocha and Donut, made more frequent appearances.
Eventually, Sponge Cake's humans decided to take him out into the city in a special backpack. The Scottish Fold was unsure at first, but after a few trips, he was brave enough to climb outside of the backpack in Central Park and walk on a leash. Later, Mocha tagged along, and soon, Donut wanted to be included too.
Soon, Sponge Cake's Instagram became filled with videos of the cats exploring New York City. When all three of them travel, their dad carries one cat backpack in front of him and one behind him. The kitties sit on top of the bags or on his shoulders so they can admire the world around them. Sometimes, they'll get down to explore while wearing a harness and leash.
Sponge Cake, Mocha, and Donut have become well-known around New York City because it's hard to miss the man carrying three cats. The cats love when people stop to give them extra attention.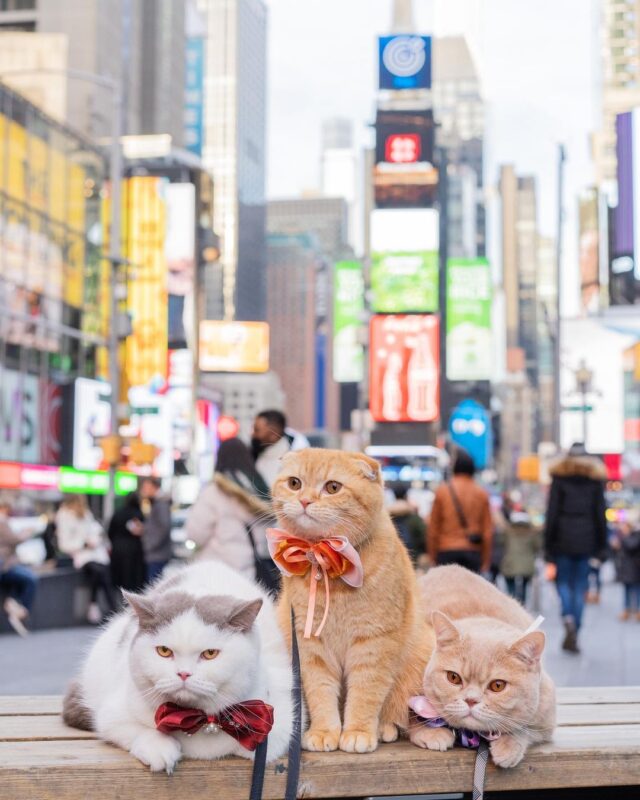 Traveling the World
Once the trio was comfortable around their home city, their humans decided to try visiting new places with them. They've been to Italy, Paris, and San Francisco, but they have so many more destinations on their bucket lists.
When the kitties want to go for a walk, they'll hop into their travel bags and wait for their humans to take them. When traveling away from New York, the cats ride on the plane with their parents. Most of the time, their humans have to buy an extra seat since each cat needs to be in their carrier under a seat.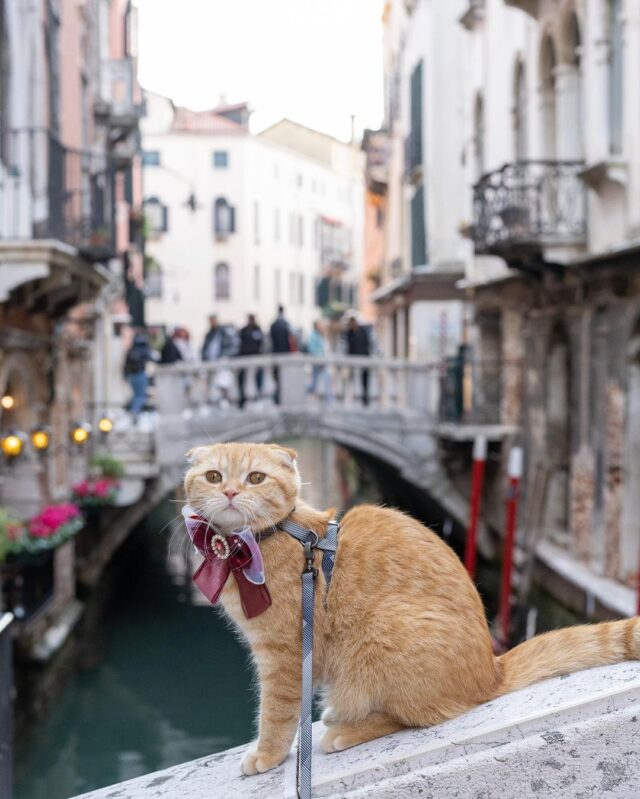 "Money will return, but I'll never be in my 30s traveling the world with my cats again," their dad captioned in one of the videos.
These three cats are more adventurous than most dogs are, and they're always eager to travel with their humans. If you want to stay up-to-date on their journeys, you can follow Sponge Cake on Instagram.
Featured Image: Instagram