On the subject of cats, much has been said.
Why?
Because cats have ruled human lives for thousands of years and we've loved every moment since they've taken up their furry, purry reigns.
From the hilarity of living with cats to words of inspiration, read on for a collection of cat quotes any cat lover can relate to…
Truths in Comedy
Cats like to make sure we know we're here to serve. We are but their minions and some funny, but true, quips have been made on life with cats.
1. "In ancient times cats were worshipped as gods; they have not forgotten this." – Terry Pratchett, author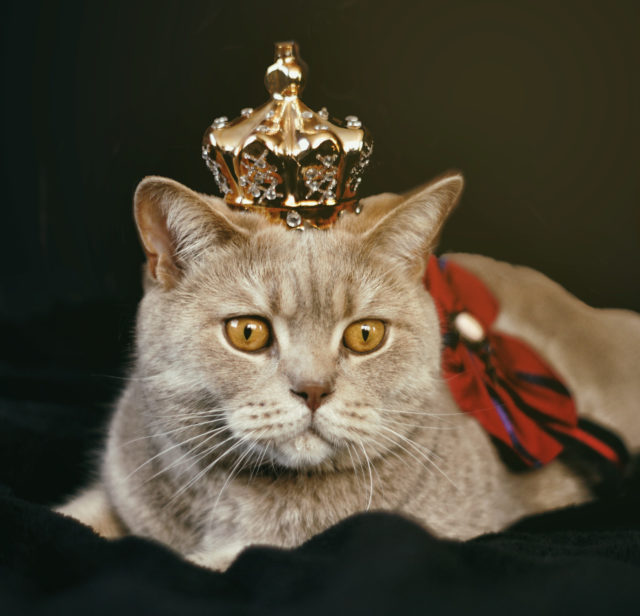 2. "You know how it is with cats: They don't really have owners, they have staff." – PC Cast, author
3. "I gave my cats a bath the other day … they love it. He sat there, he enjoyed it, it was fun for me. The fur would stick to my tongue, but other than that…"   Steve Martin, comedian and actor
4. "Sleep is like a cat: It only comes to you if you ignore it." – Gillian Flynn, author
5. I would like to see anyone, prophet, king or God, convince a thousand cats to do the same thing at the same time." ― Neil Gaiman, author
6. "When Rome burned, the emperor's cats still expected to be fed on time." – Seanan McGuire, author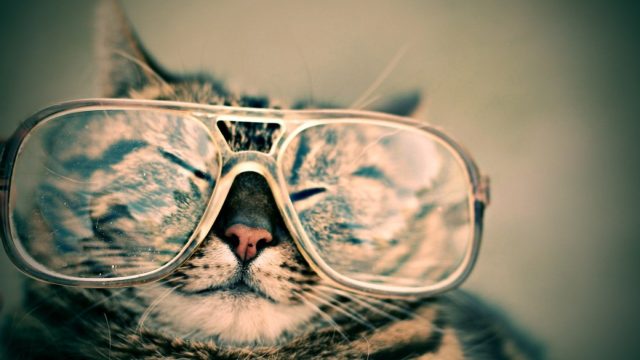 7. "Everything I know I learned from my cat: When you're hungry, eat. When you're tired, nap in a sunbeam. When you go to the vet's, pee on your owner." – Gary Smith
8. "In my next life I want to be a cat. To sleep 20 hours a day and wait to be fed. To sit around licking my ass." ― Charles Bukowski, novelist and poet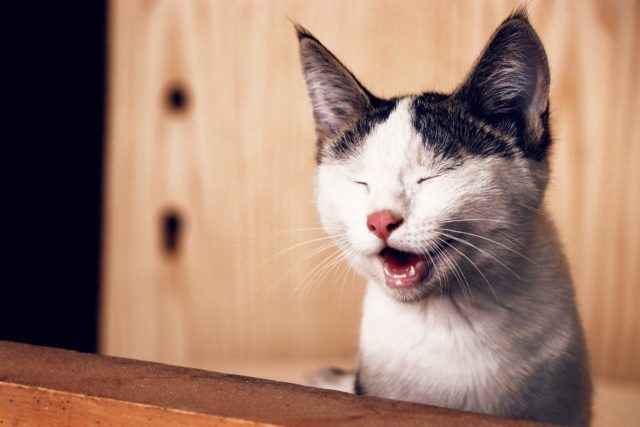 Cats Inspire Deep Thinking
Beyond comedy, cats also provide us with thinking material. Their often pensive ways can lead us down avenues of deep thought. Cats have inspired humans to deep revelation about life on our little rock among the stars.
9. "I have studied many philosophers and many cats. The wisdom of cats is infinitely superior." — William Shakespeare, playwright, poet, literary genius
10. "A cat has absolute emotional honesty: human beings, for one reason or another, may hide their feelings, but a cat does not." – Ernest Hemingway, author and polydactyl cat lover
11. "If you call a cat, he may not come. Which doesn't happen with dogs. They're different types of animals. Cats are very sexy I think too in the way they move." -Antonio Banderas, actor and the voice of our favorite Shrek feline, Puss-N-Boots.
12. "I love cats because I enjoy my home; and little by little, they become its visible soul." — Jean Cocteau, author, filmmaker, artist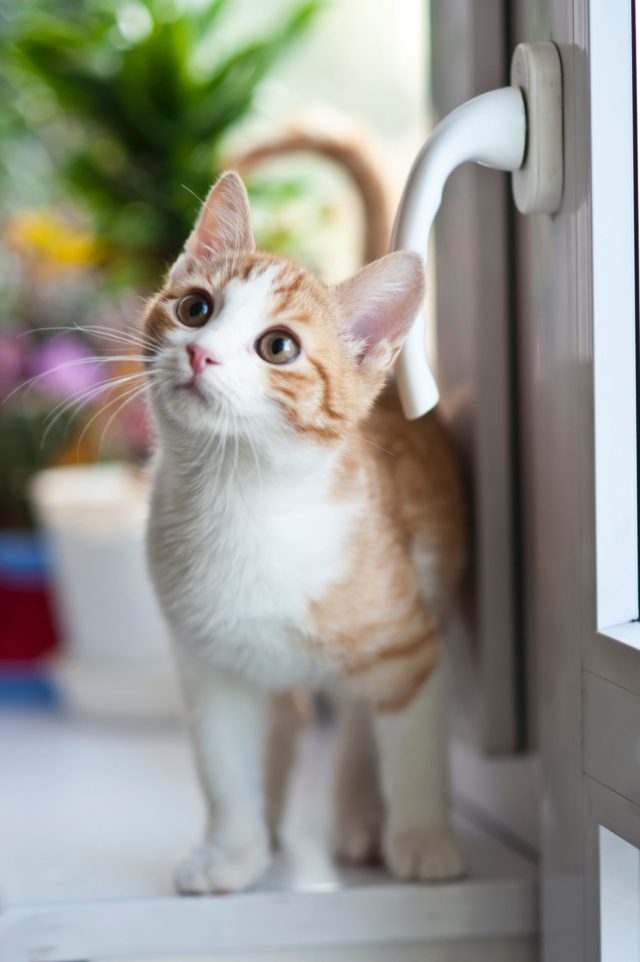 13. "Way down deep, we're all motivated by the same urges. Cats have the courage to live by them." — Jim Davis, creator of Garfield 
14. "I have lived with several Zen Masters – all of them cats."— Eckhart Tolle, spiritual teacher
15. "Cats know how to obtain food without labor, shelter without confinement, and love without penalties."— W.L. George, author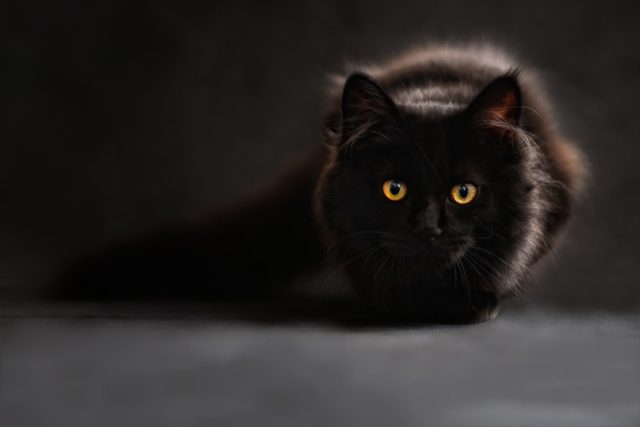 16. "I wish I could write as mysterious as a cat."— Attributed to Edgar Allan Poe, cat lover and master of melancholy
Short and Sweet, the Simple Truths of Cats
17. "What greater gift than the love of a cat." ― Charles Dickens, author
18. "To err is human, to purr is feline."— Robert Byrne, author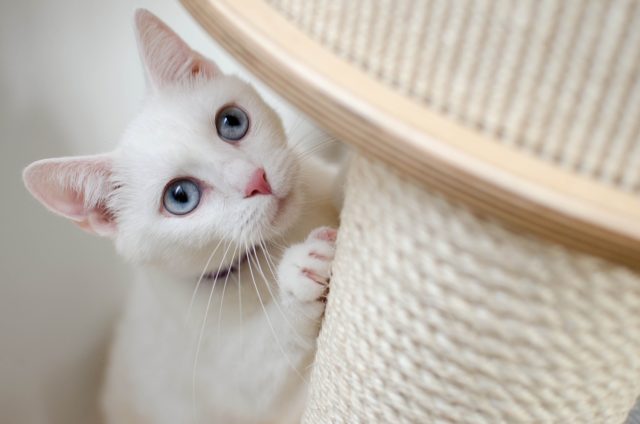 19. "Books. Cats. Life is good." T.S. Eliot, poet
20. "A cat can purr its way out of anything." — Donna McCrohan, author
21." The smallest feline is a masterpiece. ― Leonardo da Vinci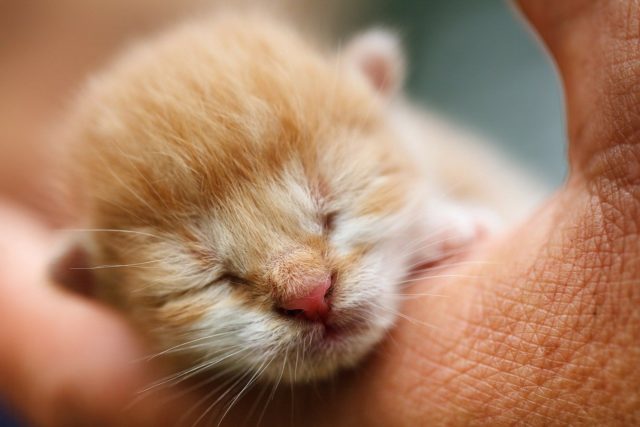 22. "Cats are a mysterious kind of folk." — Sir Walter Scott, author and historian
23. Never try to outstubborn a cat."― Robert A. Heinlein, Time Enough for Love
24.  And the most simple truth of all is given to us by Jim Davis of Garfield fame, "Cats rule the world."
Literary Characters' Quips by and on Kitties
Whether human or kitty cat, some of our favorite book characters have something to say about cats.
25. "If you are allergic to a thing, it is best not to put that thing in your mouth, particularly if the thing is cats." ― Lemony Snicket, The Wide Window
26. "I know it is wet and the sun is not sunny, but we can have lots of good fun that is funny." ― Dr. Seuss' The Cat in the Hat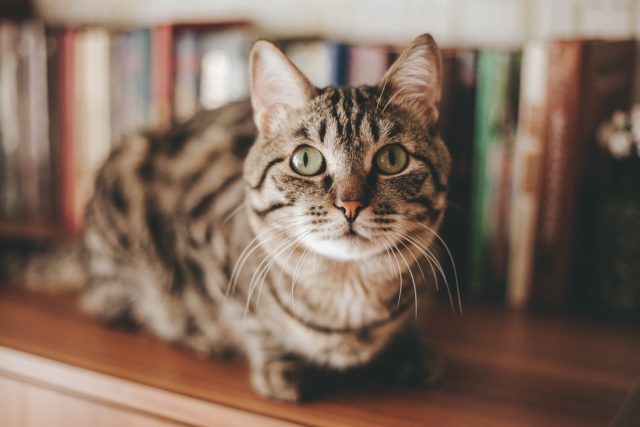 27. And perhaps one of the most recognizable quotes from a fictional feline…
"We're all mad here." – The Cheshire Cat
In our case, we're purrfectly mad for felines!