National Pets in Film Day (June 19) was created in 2011 by Celebrity Pet & Family Lifestyle Expert Colleen Paige to remind people to spend more time with their four-legged family members. In honor of the day here are 13 cat stars that lit up the screen with their acting acumen. My favorites are 7,8,& 9 – who is your favorite? Did we miss him or her? Tell us in the comments!
#1 – Orangey
Orangey was an orange tabby cat that had a prolific acting career, both in film and television. He acted in many shows (also credited as Jimmy and Rhubarb). He is the only cat to when two Patsy Awards (animals actors equivalent to the Oscars). His most well-known work would be Breakfast at Tiffany's. (www.imdb.com)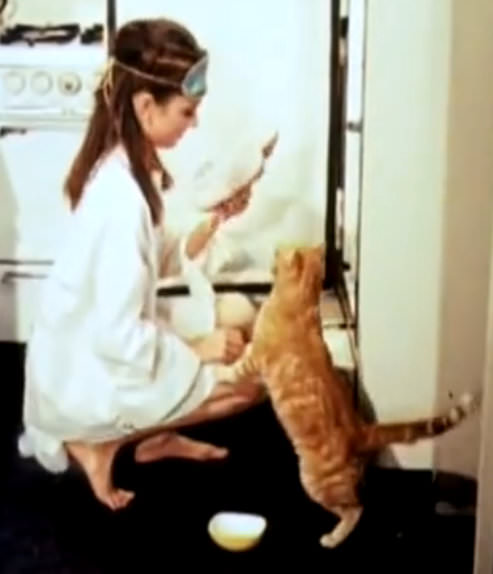 Click page 2 below for the next cats!