If you are looking for something fresh and new for your kitty to lounge, climb or play on, check out these cool DIY Cat Tree how-to's. We are sure there is one to please even the fussiest feline.
#1 – Twisted Juniper Cat Tree
This beautiful free is made by Lax Cat Creations and they share on their site how to make one yourself. Follow this link to learn how.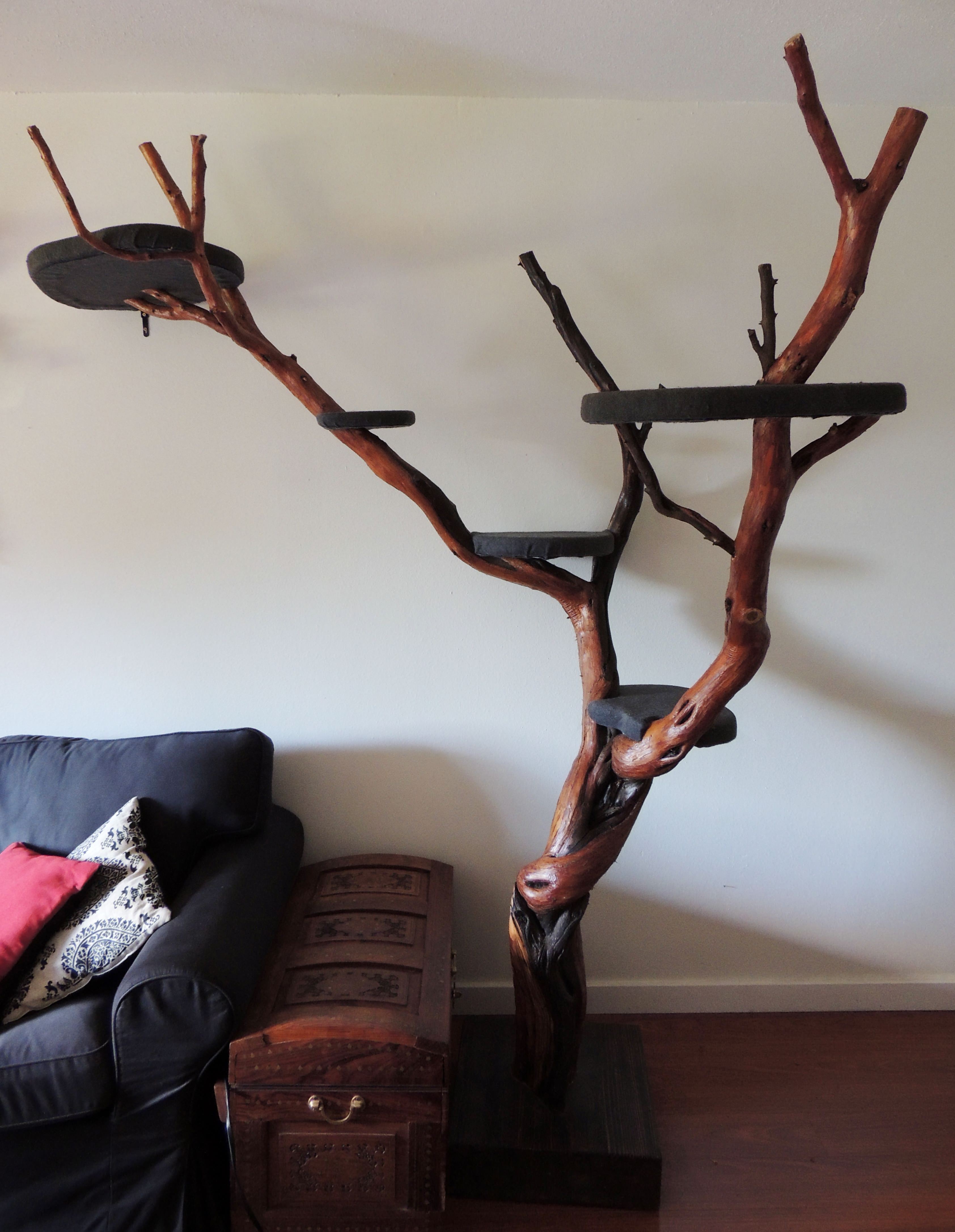 #2 – Ikea Shelves
Possibly the easiest to make on this list, is Taitana's great idea of using Ikea shelving for your cats! Find out more on her site.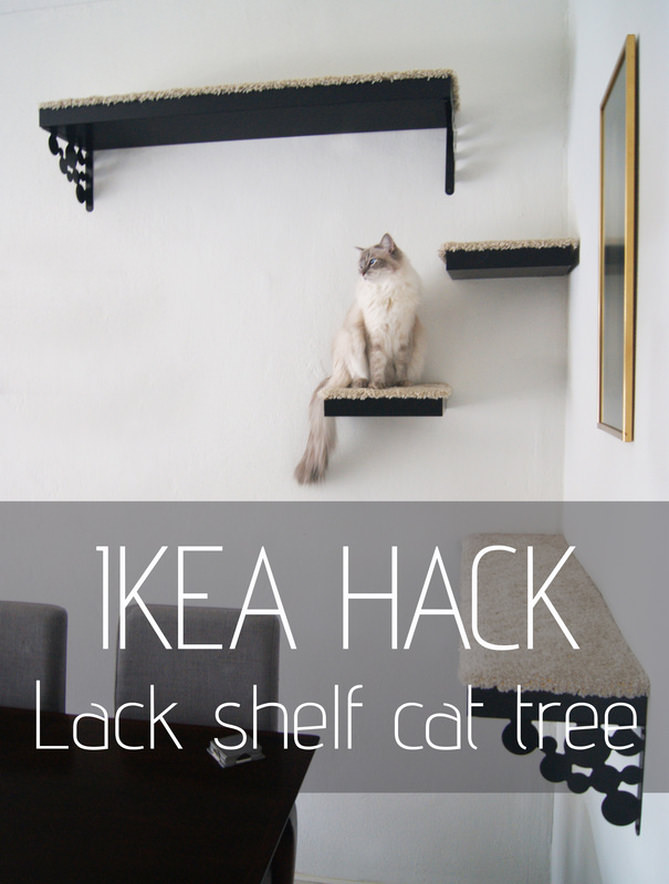 #3 – Backyard Cat Enclosure
For the ambit builder, Cuckoo 4 Design's cat enclosure is an awesome way to let your cat get a taste of the outdoors safely. Find her instructions here.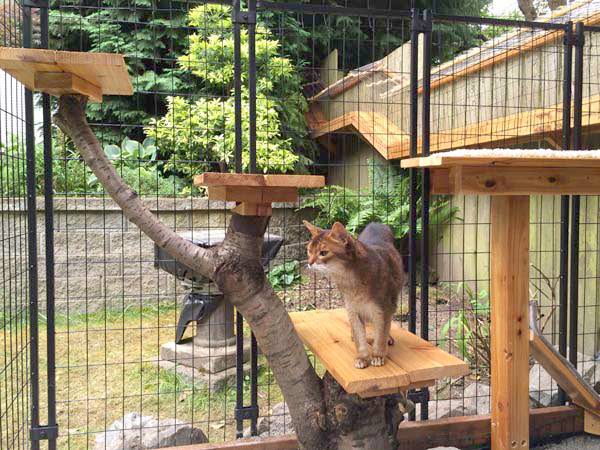 Click page 2 below for the next trees!
#4 – Tardis Cat Condo
This is the coolest cat tree – EVER! Made by an obvious Dr. Who fan, it's impeccably detailed and he even shares how he did it. Check it out on TardisBuilders.com.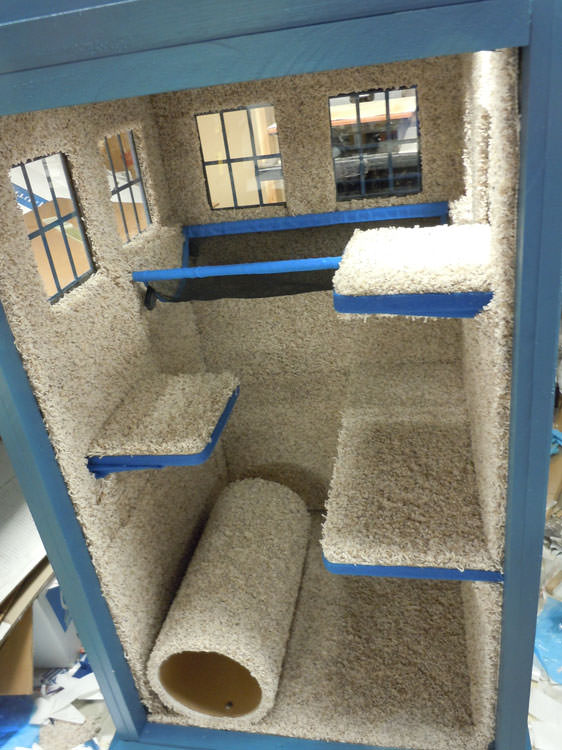 #5 –  Spool Tree
This cat tree has a very unique look and the overhangs on the spools provides lots of places to hang toys, if you wished. Find the directions on Instructables.com.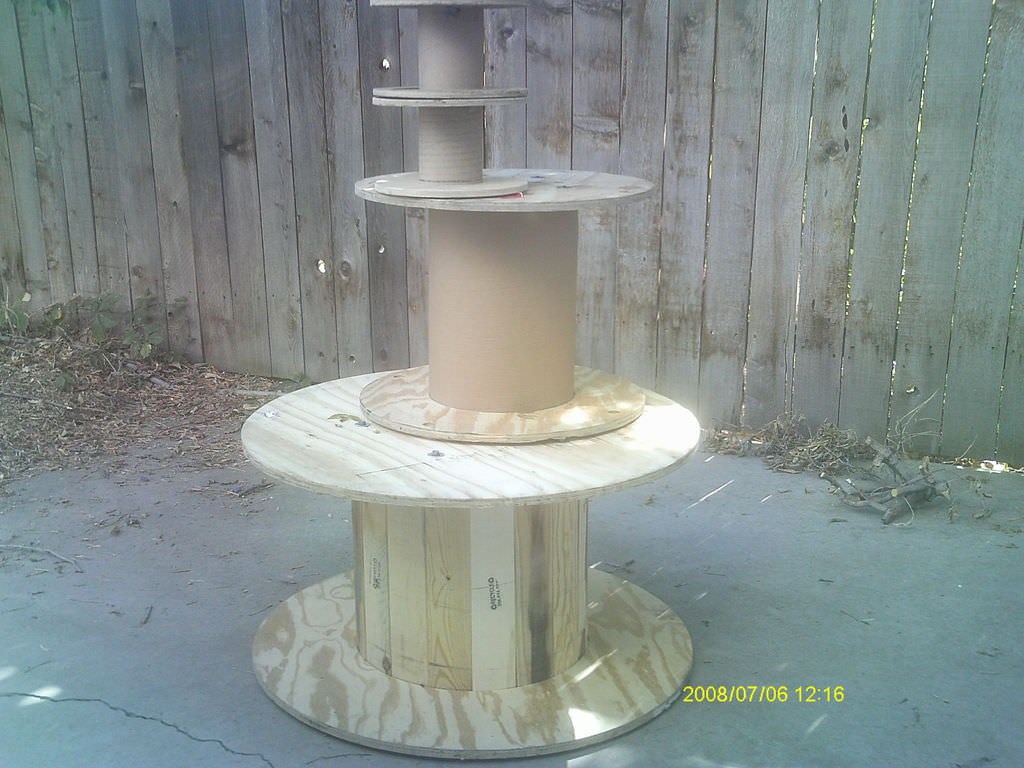 #6 – Star Trek Tree
Are you a Trekky? This tree is made to resemble a Romulan Bird of Prey and the U.S.S. Enterprise. Your kitty will go where no cat has gone before with this fun tree! Find directions on Instructables.com.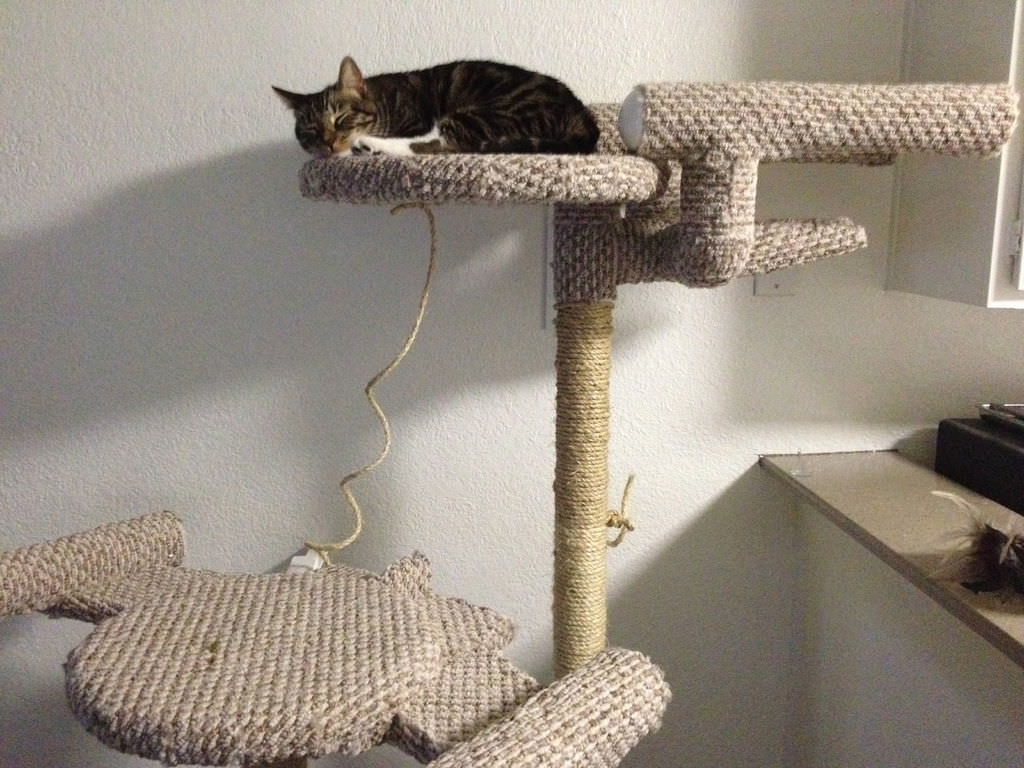 #7 –  Cat Tower
Instructions to make this amazing cat tower can be found on LeChatCanaille.over-blog.com. Just be sure to open Google Chrome, so you can translate the page if you can't read French.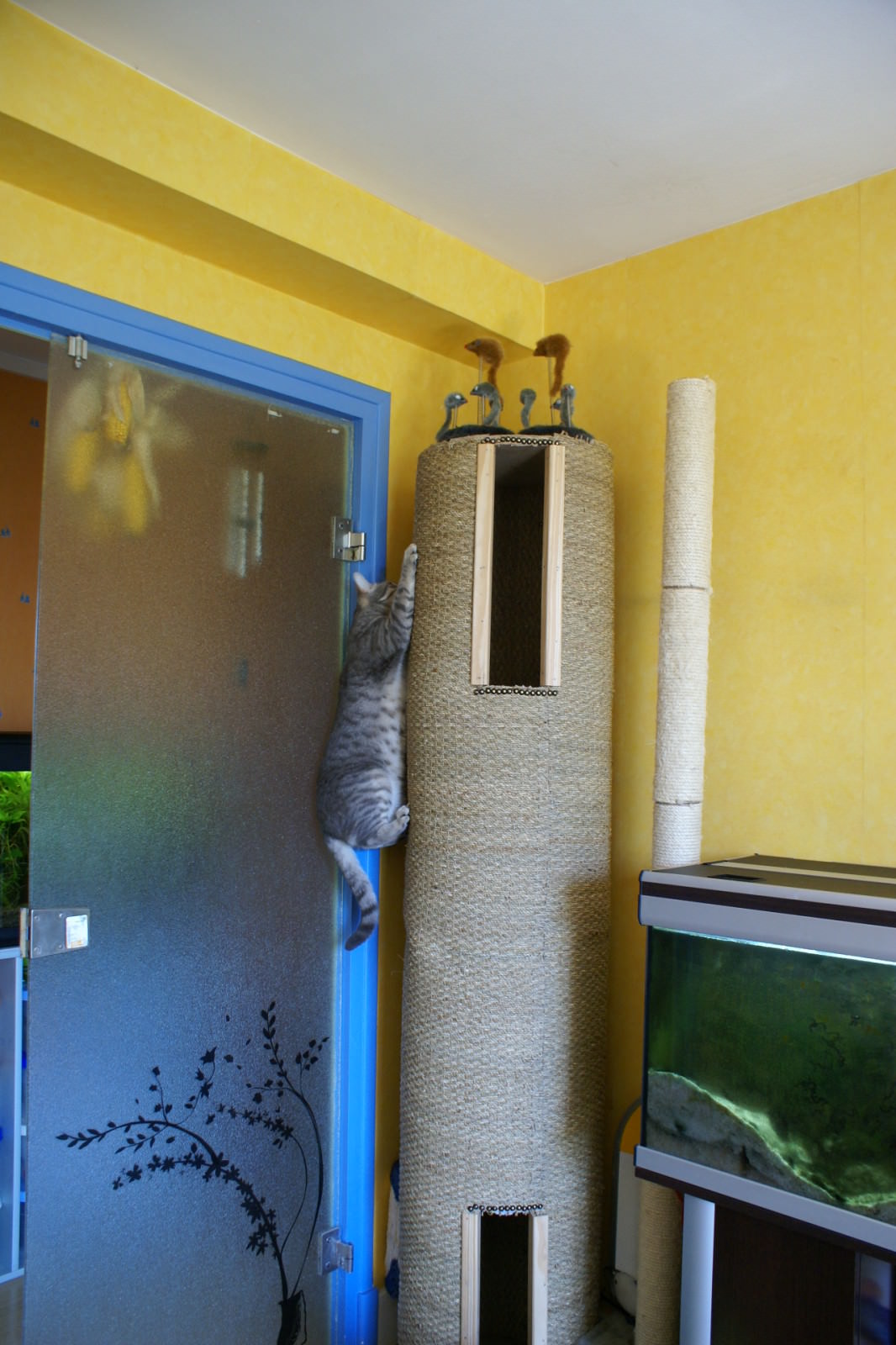 #8 – Lighted Cat Stairs
This ingenious cat "tree" doubles at lighting for your room. It's super easy to make using Ikea pieces. Find the directions on Instructables.com.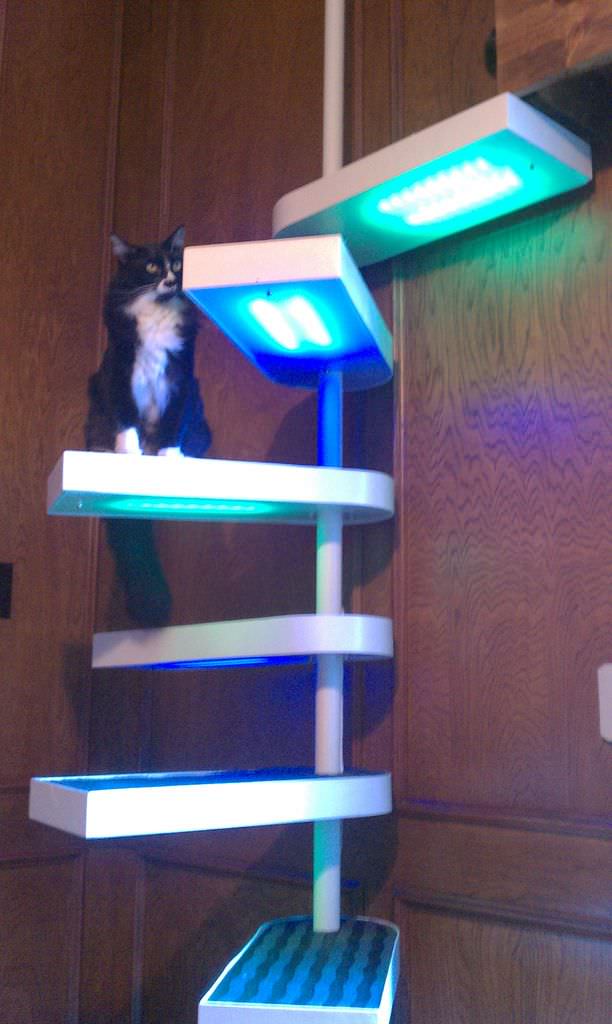 #9 – Kitty Castle
Kitty Army has a great DIY castle that doesn't look to hard to make. You could cover it with carpet, like they did, or any other material you wish.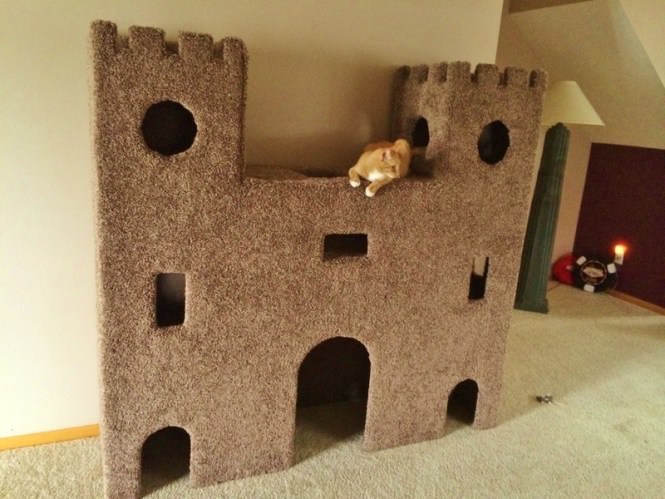 #10 – Super Mario Bros Cat Shelf
This cat shelf is super awesome! Especially when paired with a cat tree like the man who designed it did. The cat can actually go through the down facing pipe, through the "blocks" and out of the up facing pipe. Incredible! See his directions here.
#11 – Window Perch
If your kitty likes to watch the world go by from your window, than this is the project for you. The talented people at DIYShowOff.com have easy to follow directions.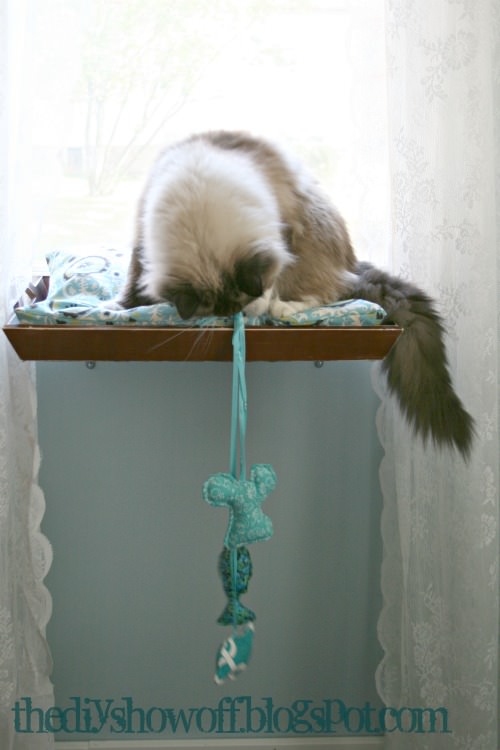 #12 – Basket Tree
This cute tree has plenty of spaces for multiple cats to cuddle up and nap the afternoon away. HGTV's talented Brian Patrick Flynn has simple directions to make this tree. Find them here.