If you are looking for something fresh and new for your kitty to lounge, climb or play on, check out these cool DIY Cat Tree how-to's. We are sure there is one to please even the fussiest feline.
#1 – Twisted Juniper Cat Tree
This beautiful free is made by Lax Cat Creations and they share on their site how to make one yourself. Follow this link to learn how.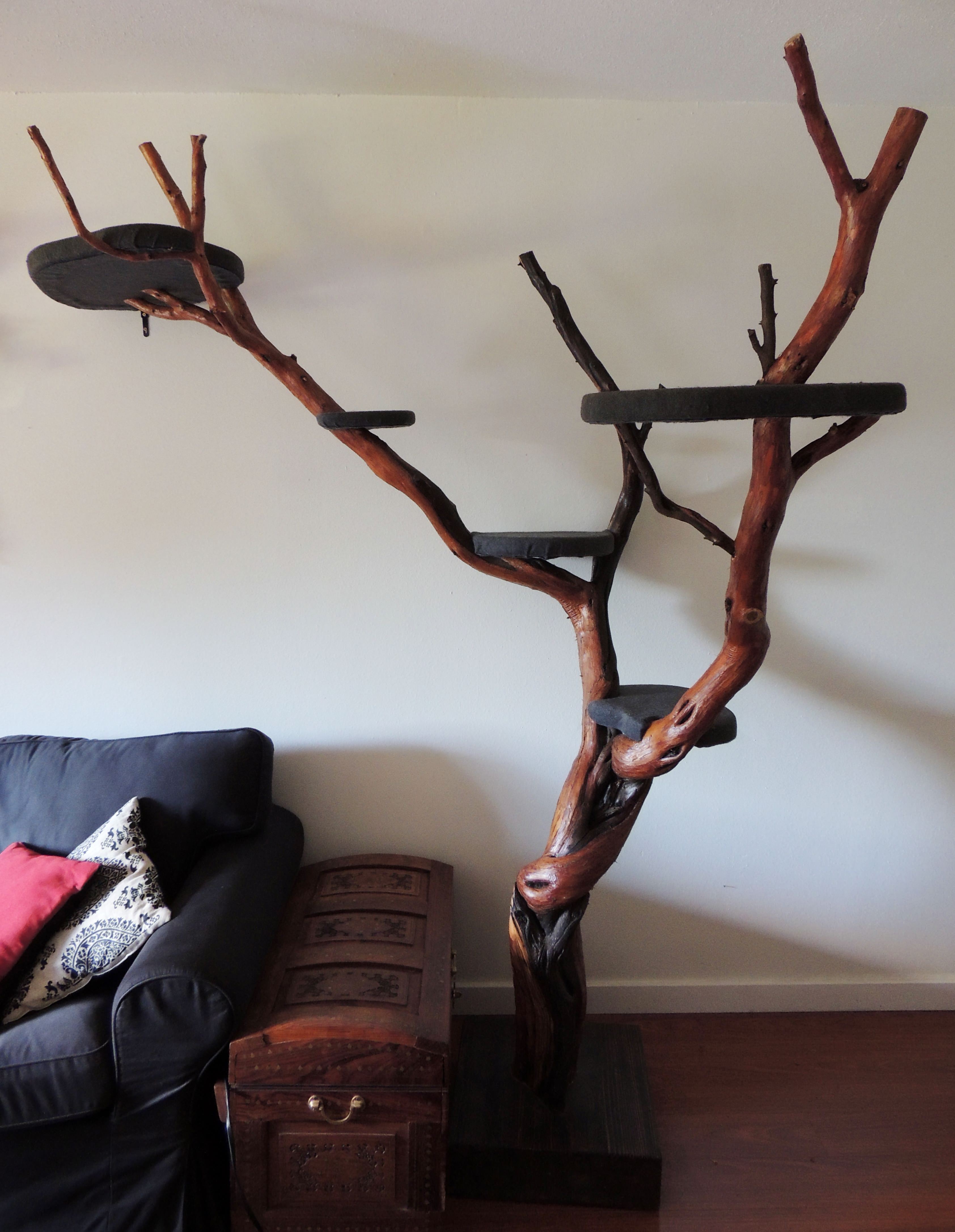 #2 – Ikea Shelves
Possibly the easiest to make on this list, is Taitana's great idea of using Ikea shelving for your cats! Find out more on her site.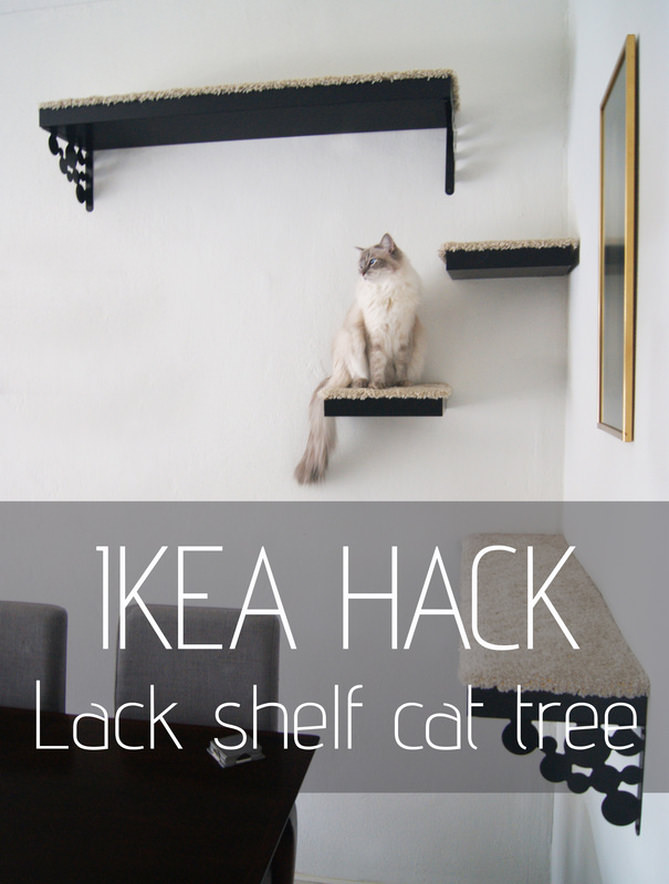 #3 – Backyard Cat Enclosure
For the ambit builder, Cuckoo 4 Design's cat enclosure is an awesome way to let your cat get a taste of the outdoors safely. Find her instructions here.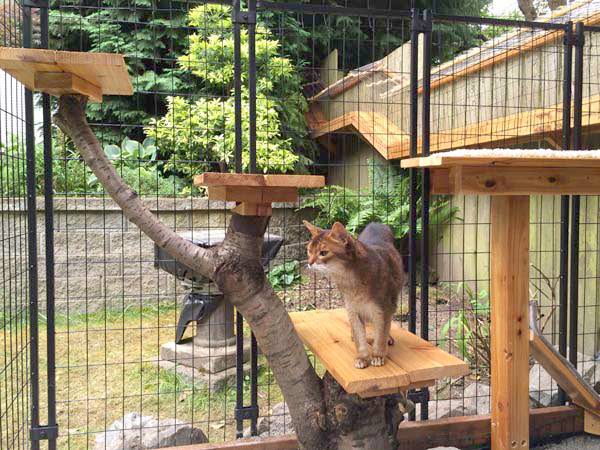 Click page 2 below for the next trees!